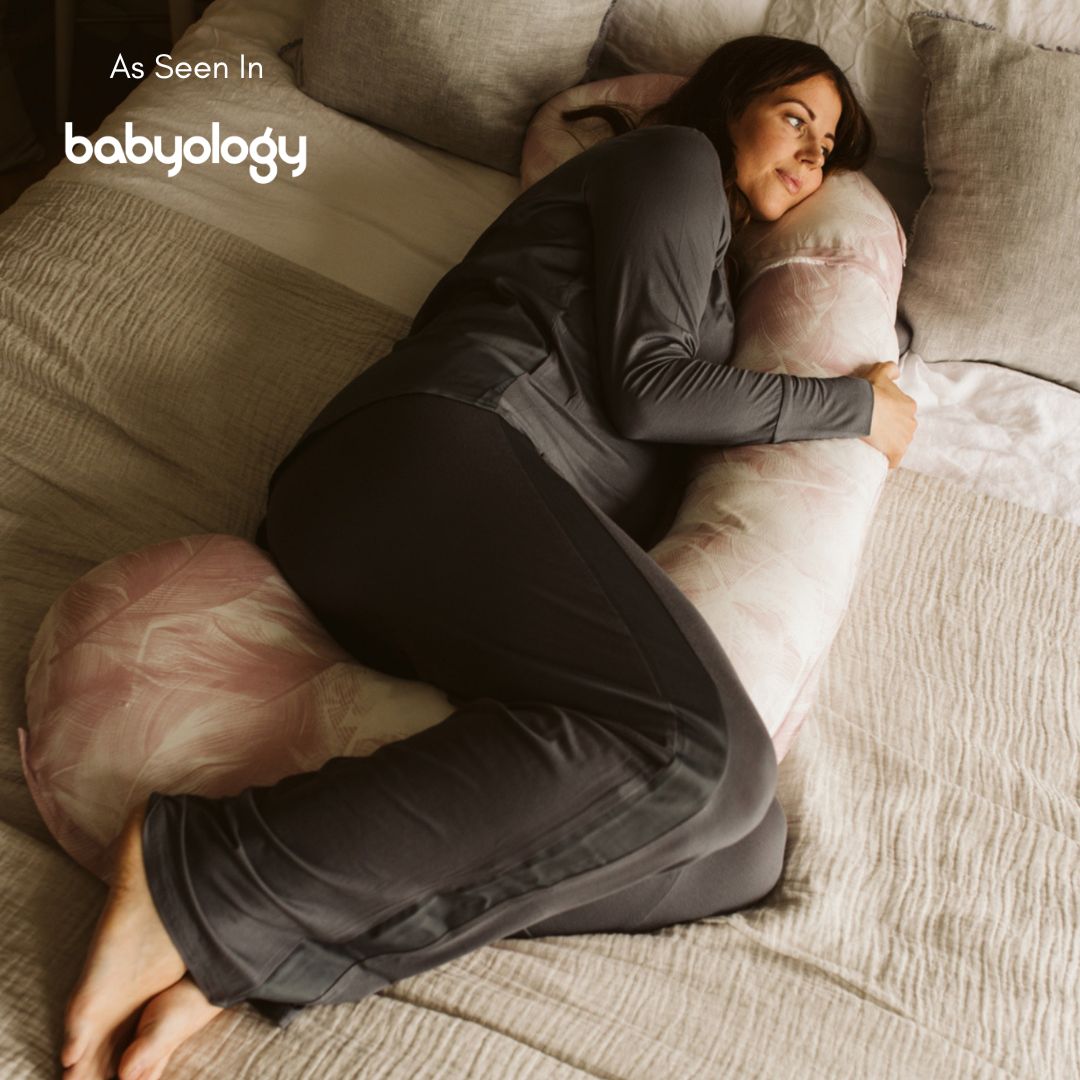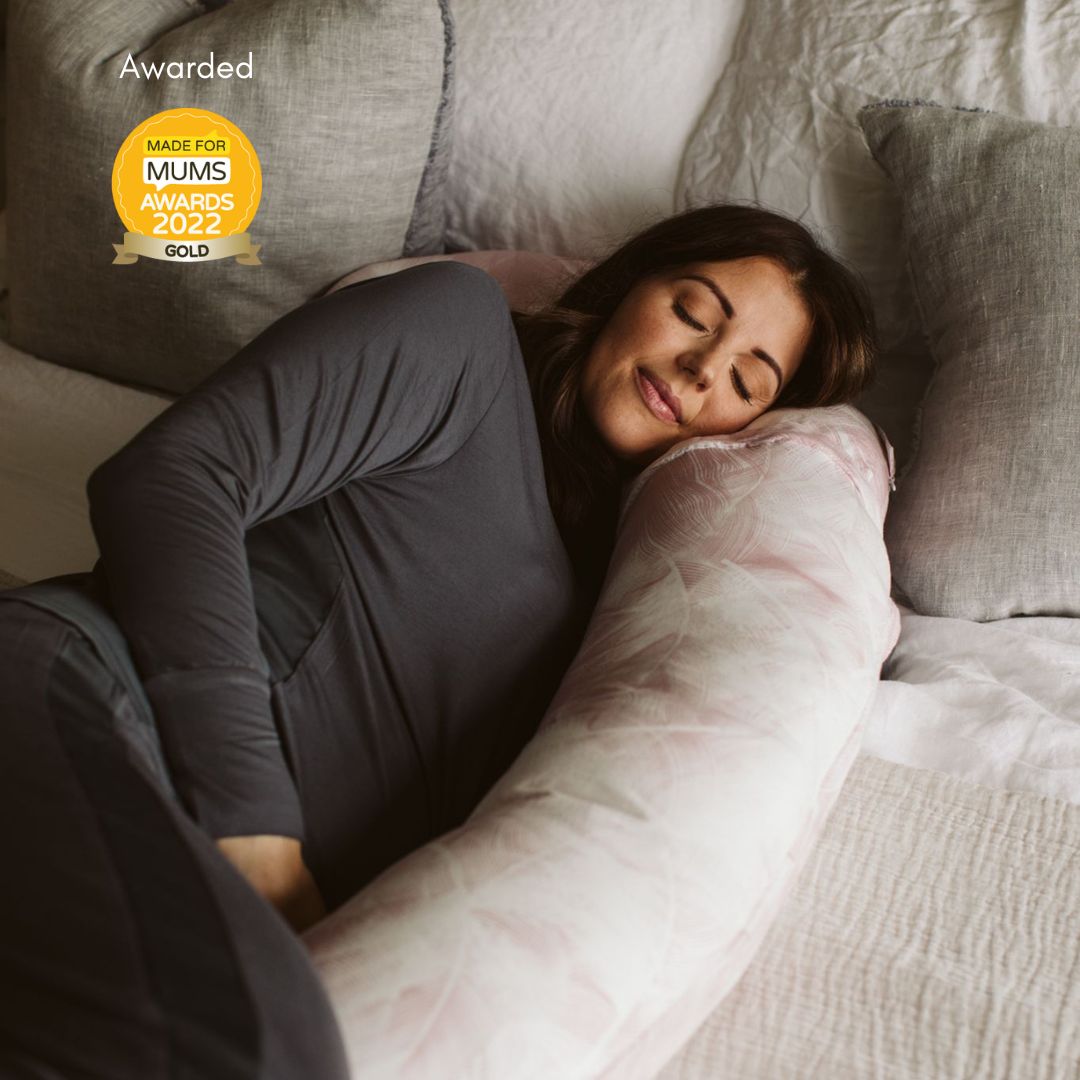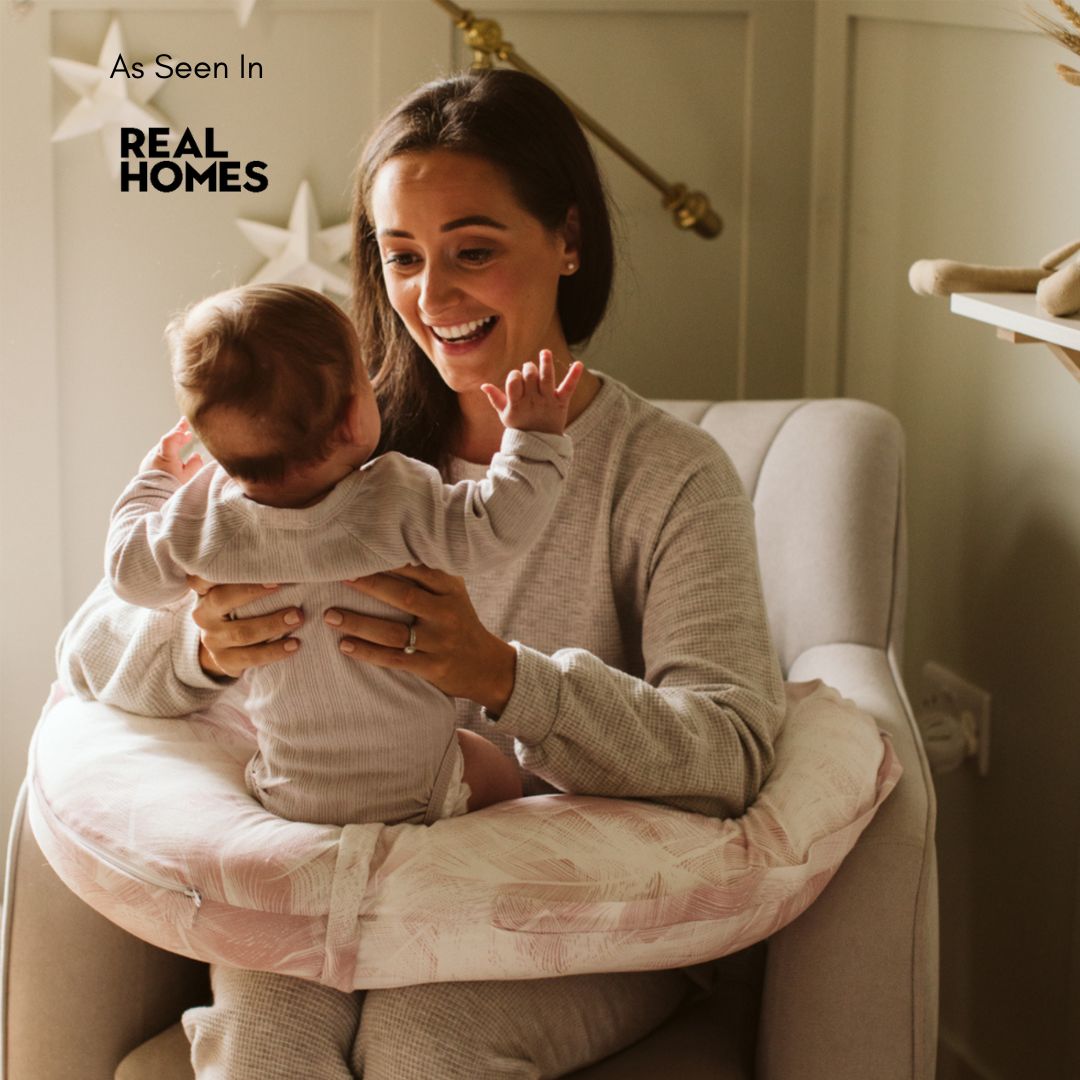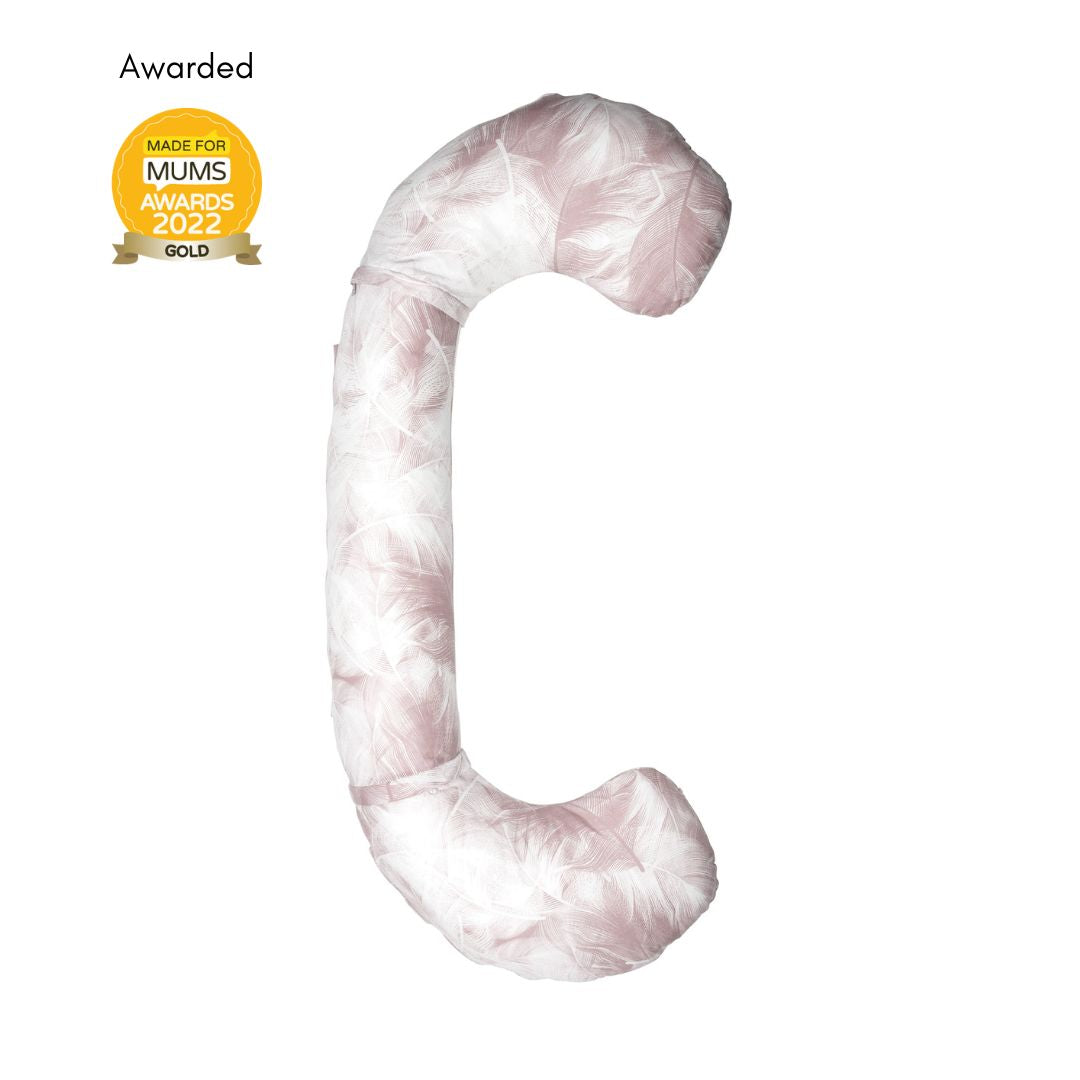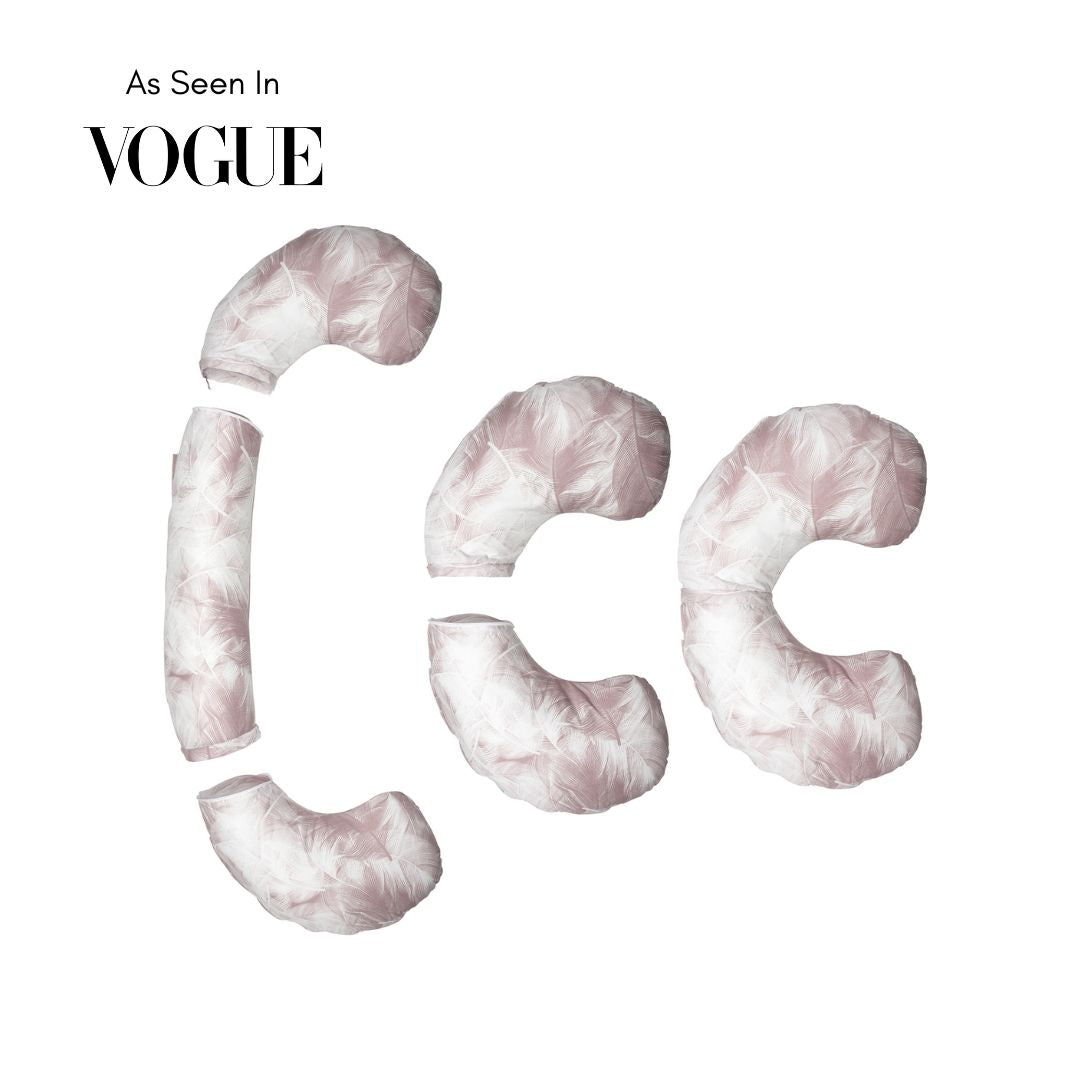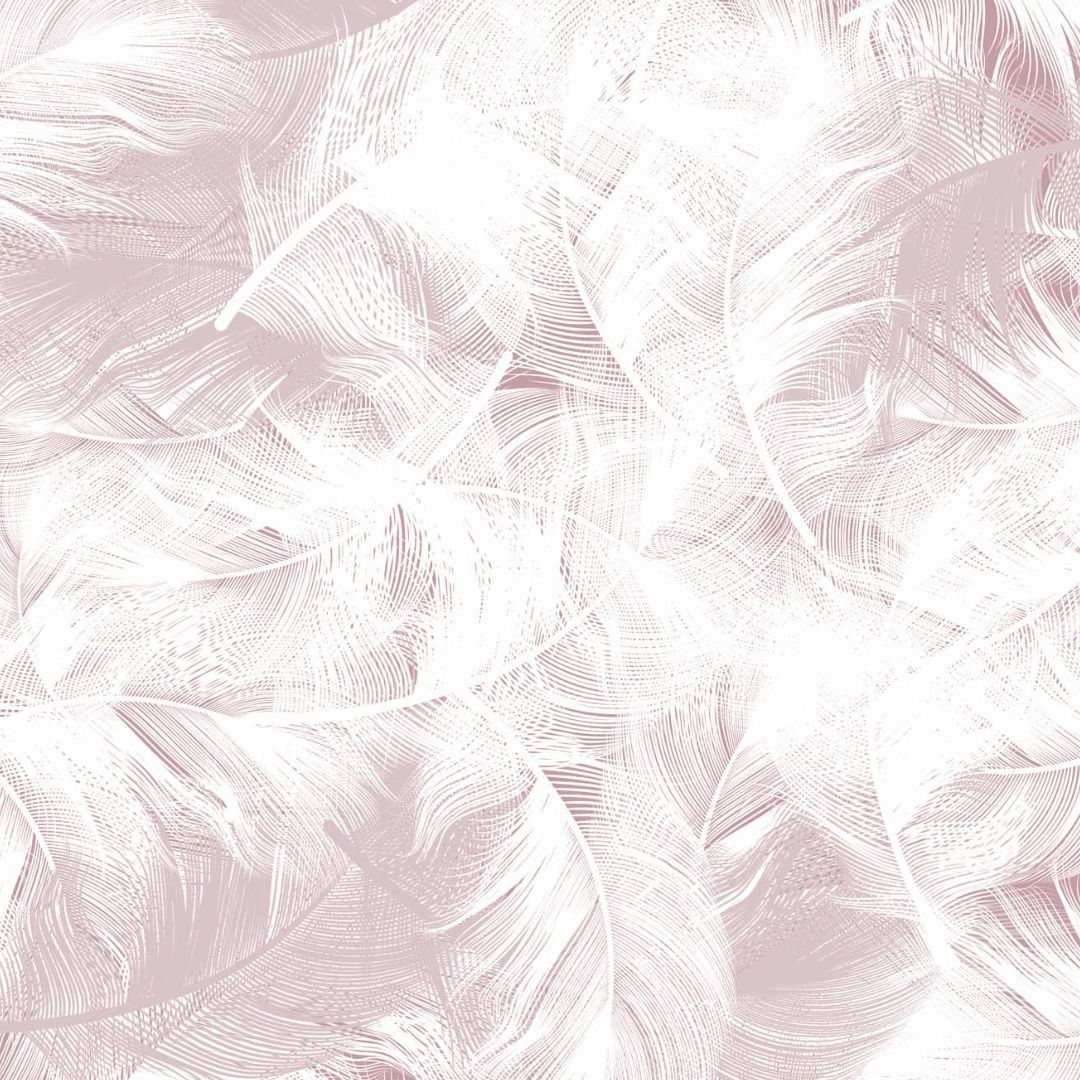 Full Moon - Pregnancy & Nursing Bundle (6-in-1) - Feather Nest
Get your pregnancy and breastfeeding journey off to a great start with the worlds exclusive 'Pregnancy and Breastfeeding Bundle' - where you can lie back, relax and nourish your baby as you sink into the intense comfort of the Pregnancy pillow.  As you lie next to your baby, the unique patented Anti-Roll features of the Nursing Nest guard baby's space, and a firm mattress pad help to raise baby up to Mothers breast to support latch.
The Full Moon is made up of;

- The 3-in-1 Pregnancy Pillow
- Nursing Nest
- The 2-in-1 Nursing Cover/Base Sheet
The Full Moon supports you on your journey all the way from Pregnancy up to your baby is over 1 year old.
The Full Moon is modular in design, with 6 different uses in 1.
The 3-in-1 Pregnancy Pillow
The BellaMoon Pregnancy Pillow has been ergonomically designed to provide intense comfort to you and your growing bump throughout your pregnancy, specifically targeting those pain prone areas and providing support to pressure points in your neck, back and hips. Not only that, but the unique design of our pregnancy pillow means that it transforms into a multifunctional support when baby arrives. The two ends zip off and come together to form two additional functions; A Sitting-Up Support Pillow and an Upright Feeding Pillow. 
Pregnancy pillow total length -1.4m
The Nursing Nest
Developed by a mum for mums, our award winning Nursing Nest is designed to allow you some relax in comfort as you lie down to breastfeed baby all with peace of mind provided by our patented Anti-Roll Finn and Barrier.
Nursing Nest - 75cm long x 47cm wide
The 2-in-1 Base Sheet/Nursing Cover
The Base Sheet holds both the Pregnancy Pillow and the Nursing Nest together for added security and safety. It also used as an easy to put on Nursing Cover, boned at the top to allow maximum breathability and gives mum a clear view of baby at all times when nursing in public.
Nursing Cover - 80cm long x 70cm wide
All covers are removeable and machine washable. For care instruction, please click here
Sustainability goes to the very core of BellaMoon. Our pillows are vacuum packed in recycled and recyclable plastic to help reduce our carbon footprint and our impact on the world.
Our cardboard boxes are all fully recyclable - we encourage all our customers to consciously recycle.
Our spare covers are also a great way to re-purpose your BellaMoon for passing on to other Mothers - which we love to see!
Our products have been independently tested and comply with all required British Standards, USA CPSIA and EU Standards for Air Permeability, Flammability, Chemical-Free Tests and Wash Tests.
For detailed guidance on how to safely use BellaMoon, visit
Detailed safety guidance – Bellamoon

Baby should never be left unsupervised in any part of BellaMoon.
AMAZING pillow!
I bought this pillow when I was 30 weeks pregnant, which helped with the sleeping on my side.
However, the best thing about this pillow is how you can detach the parts, becoming smaller pillows. This was incredibly convenient when I was in hospital. I ended up staying for 5 days and you do need a good pillow in NHS hospitals! I had so many positive comments from all the midwives and other women in the ward.
It has been one of my favourite purchases of my pregnancy. Would definitely recommend!
The game changer
I was really struggling to get comfortable when sleeping and also finding it hard to stay sleeping on my side (I think I tend to roll over to my back in the night). This pillow is so comfortable, it is very supportive and has worked wonders in helping me get a better nights sleep. I love the fact that it will take me beyond pregnancy and act as a feeding pillow too. I am so attached to it, it has even come on holiday with us. The memes and videos around the pregnancy pillows (in general) aren't wrong; the partner won't love it as much as you, but they will love the fact that you sleep better! 😁
Amazing!!
I love my new Bellamoon! I'm so delighted with it, and am getting the best cosiest sleeps using the pillow. The design is beautiful as well. Easy to put together and to take the covers off for washing. Can't wait until little one is here to use the nest element, and will certainly be getting spare covers in some of the other prints 😊 highly recommend!
Love it
I use this everyday. Very adaptive and highly useful. I especially enjoy the lie down cocoon - it's amazing for comfort during feeding.
The Full Moon 7-in-1 Deluxe Pregnancy & Nursing System Feather Nest
The material is absolutely lovely and honestly the comfyest pillow over! Definitely recommend