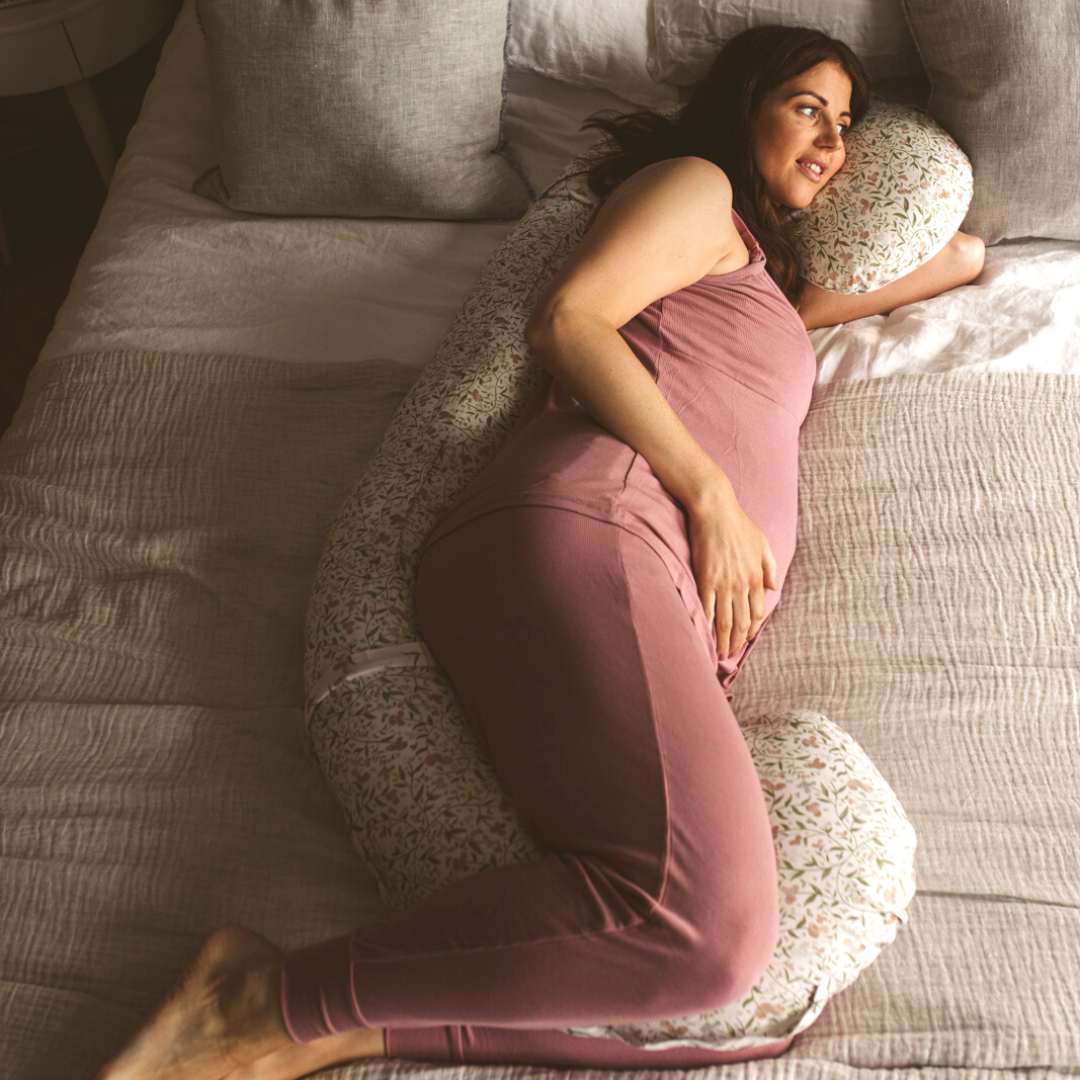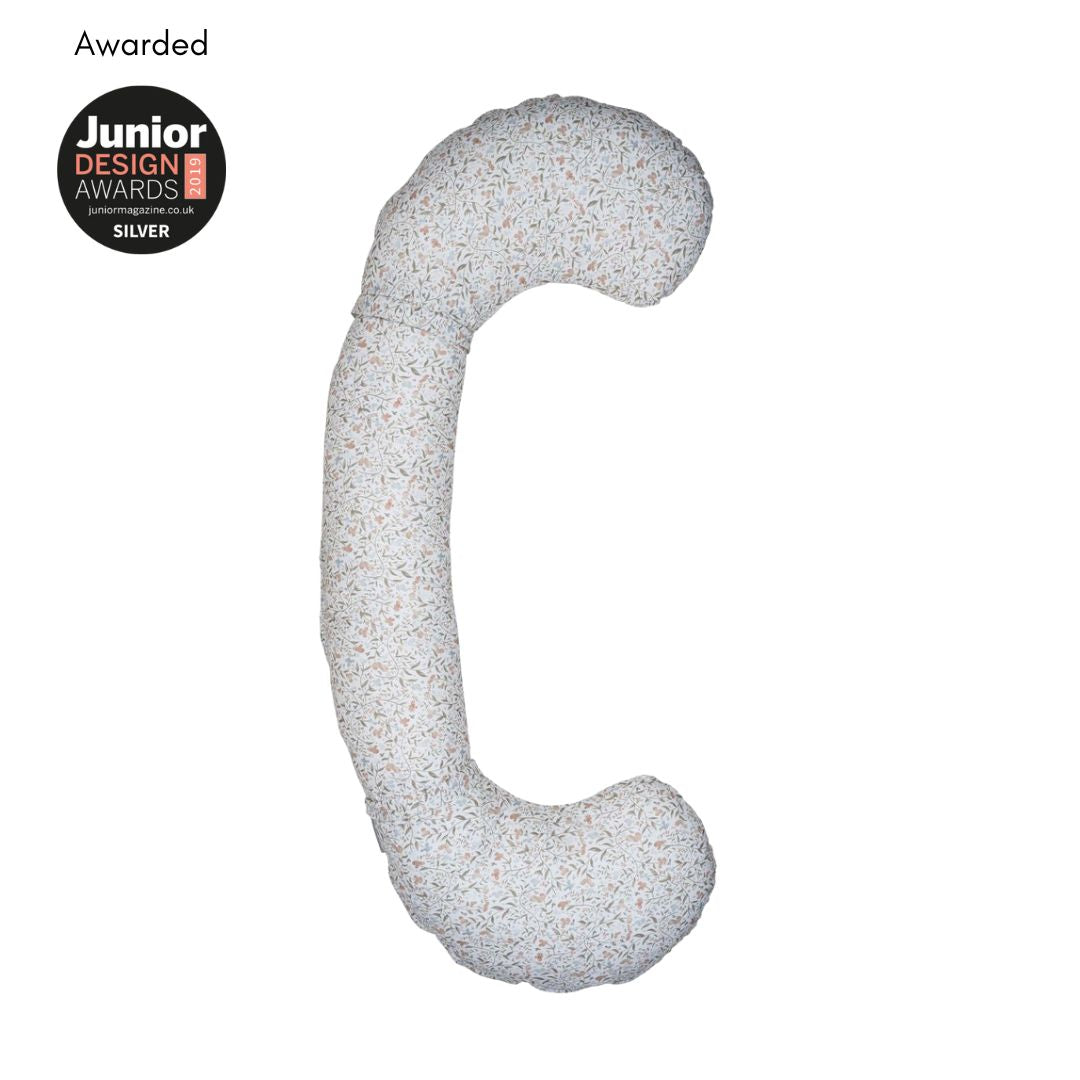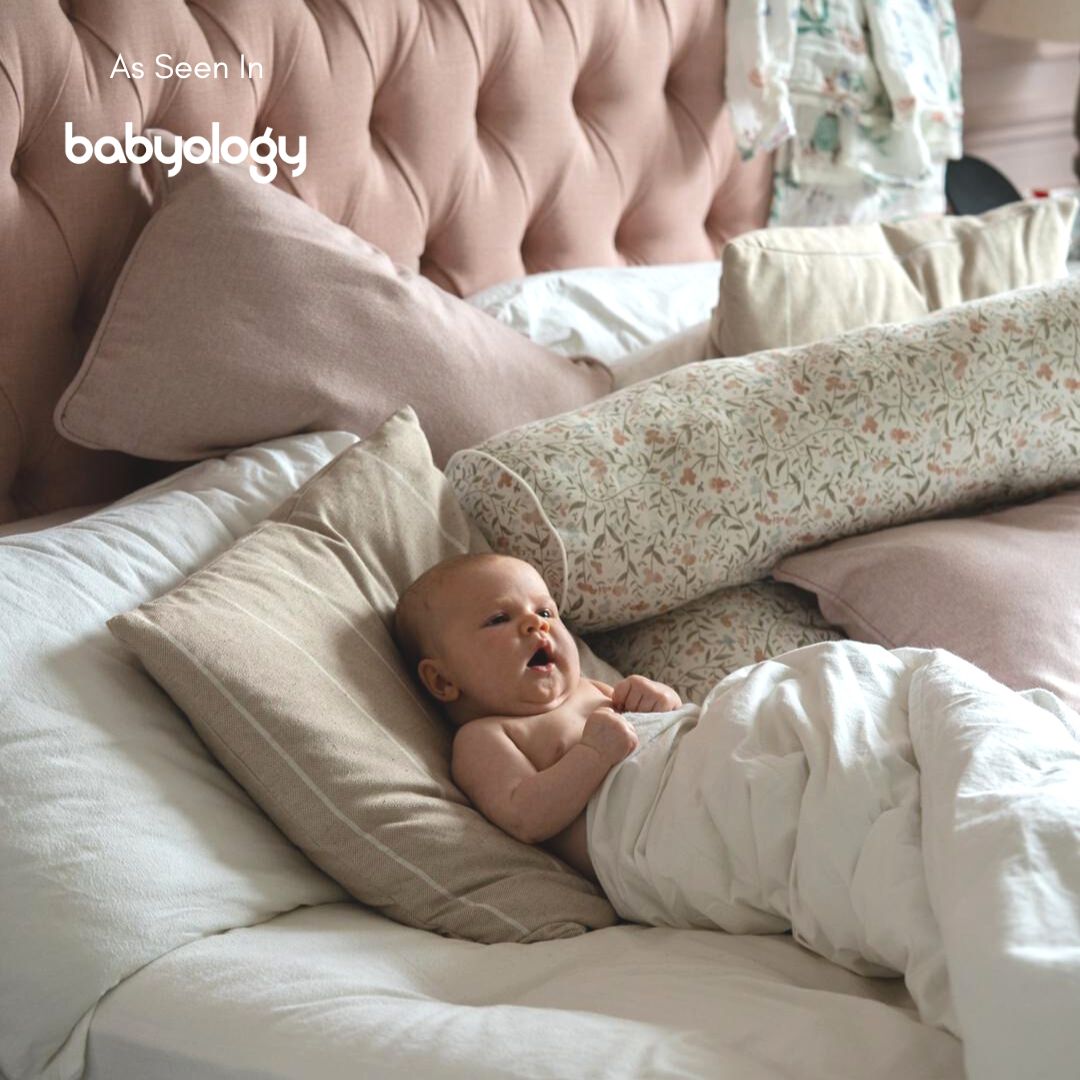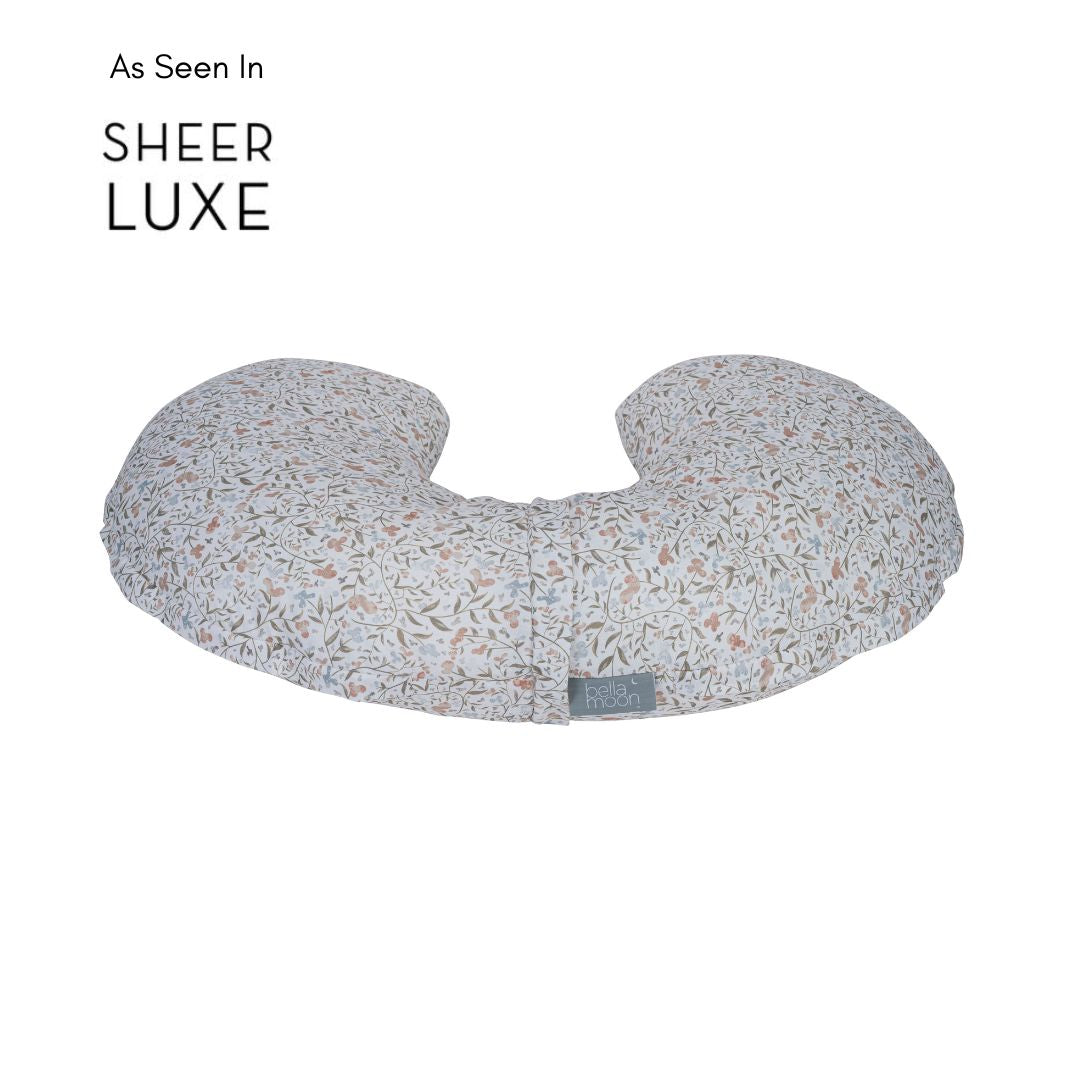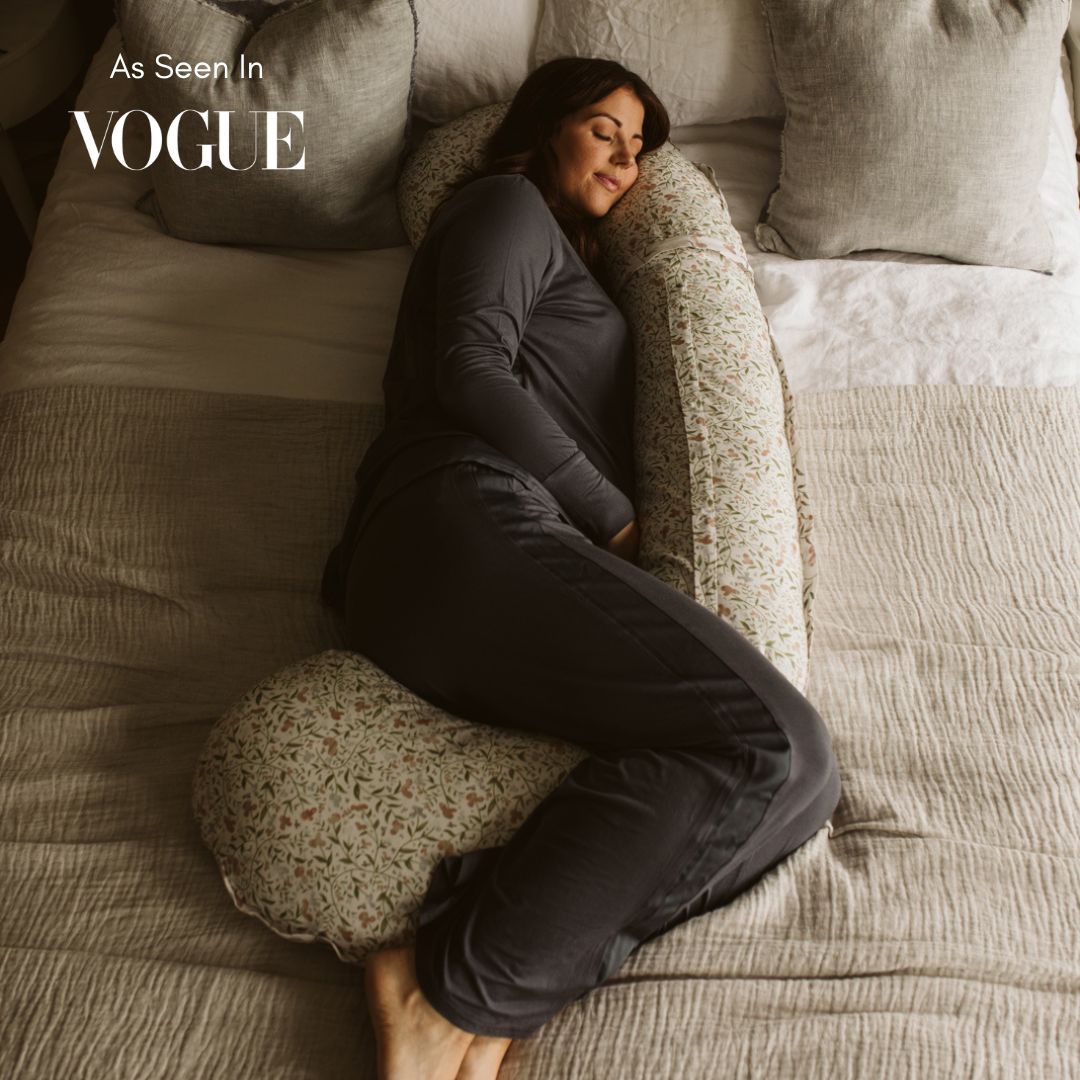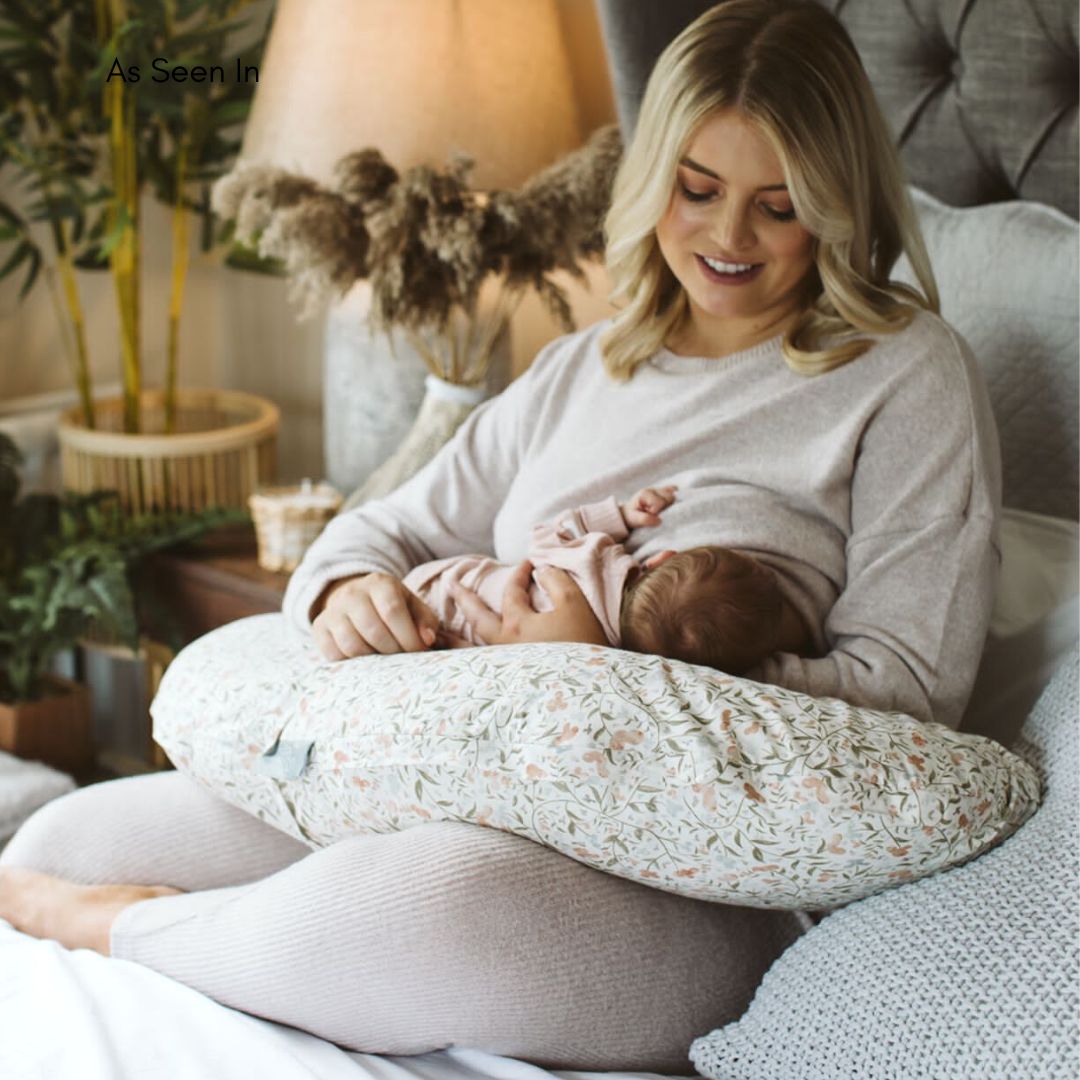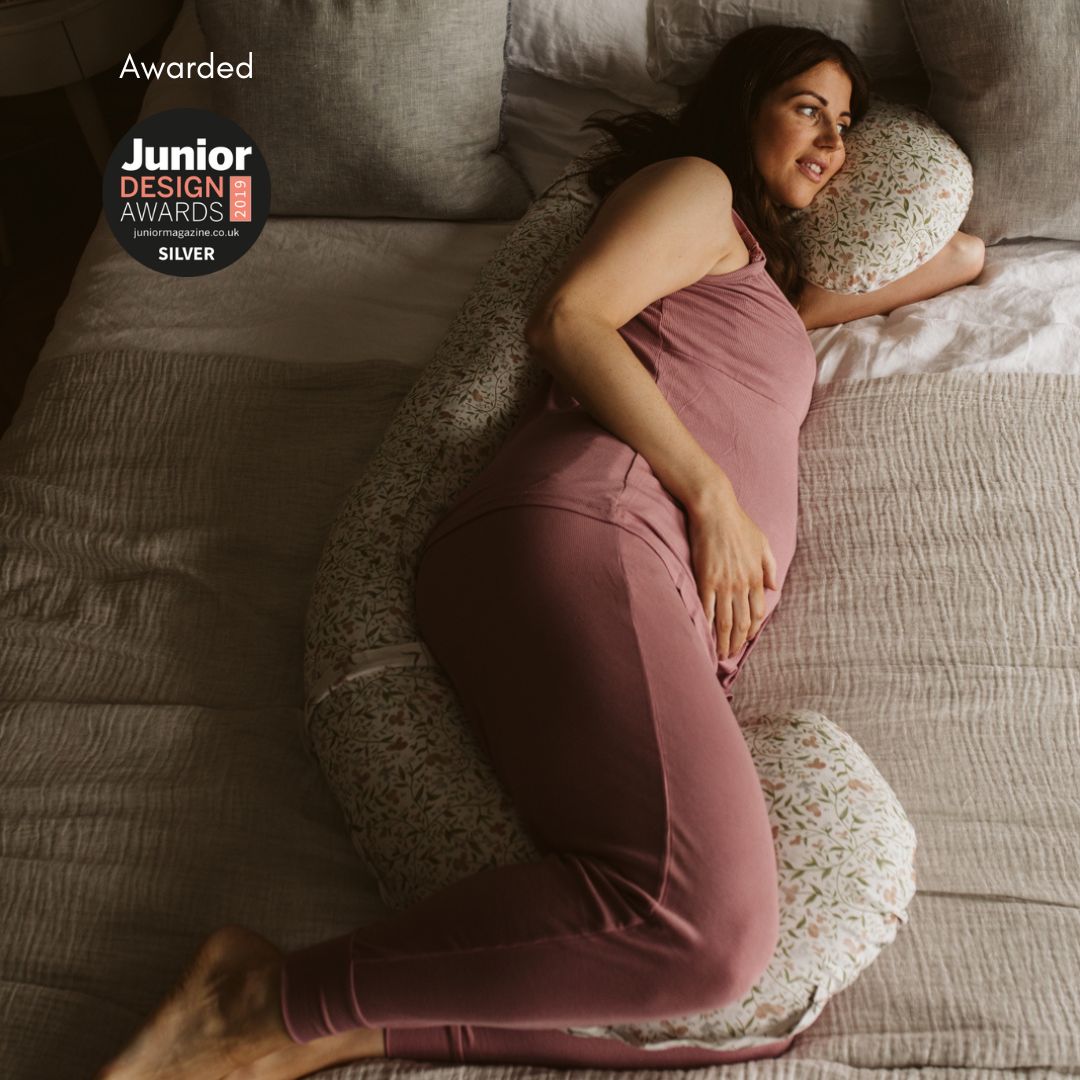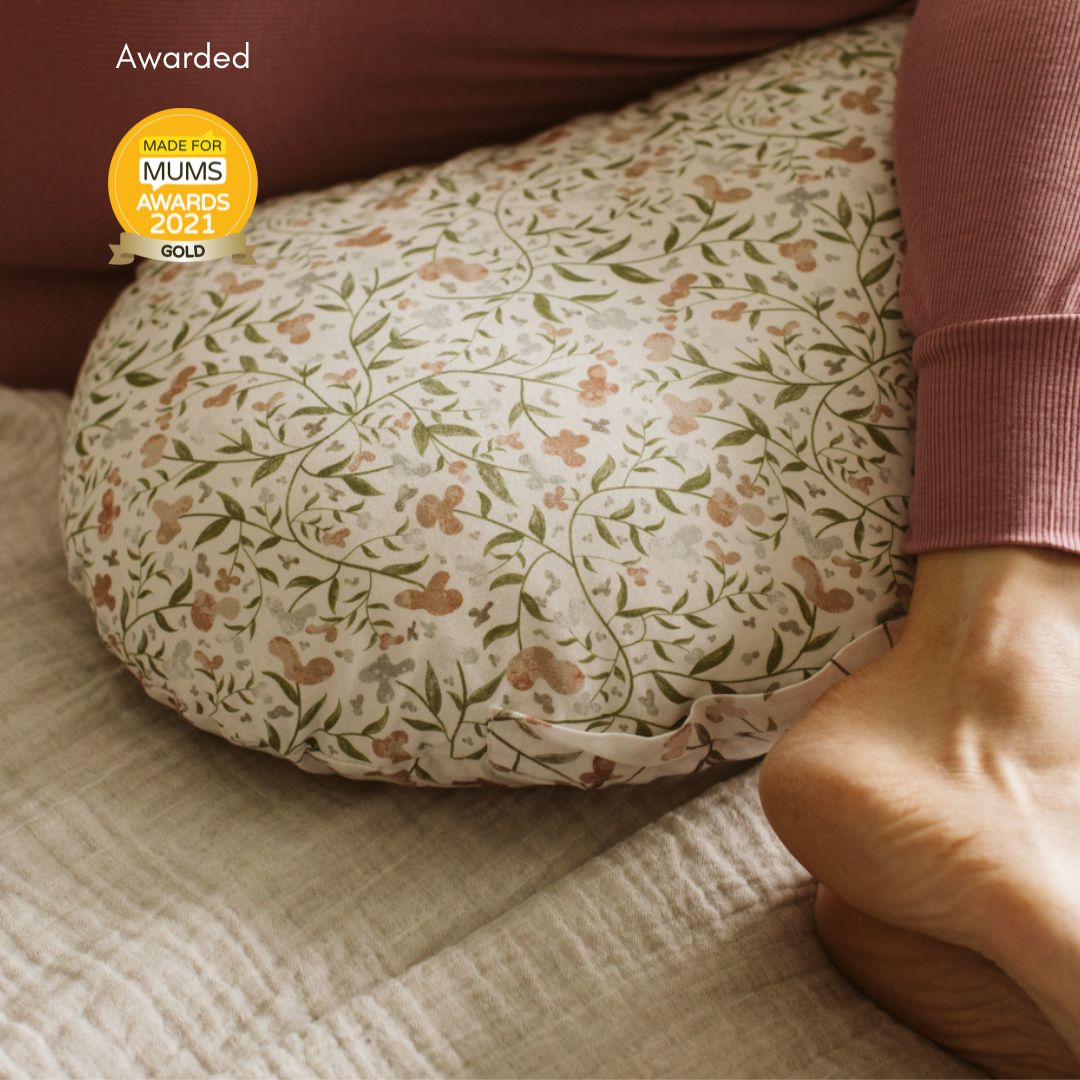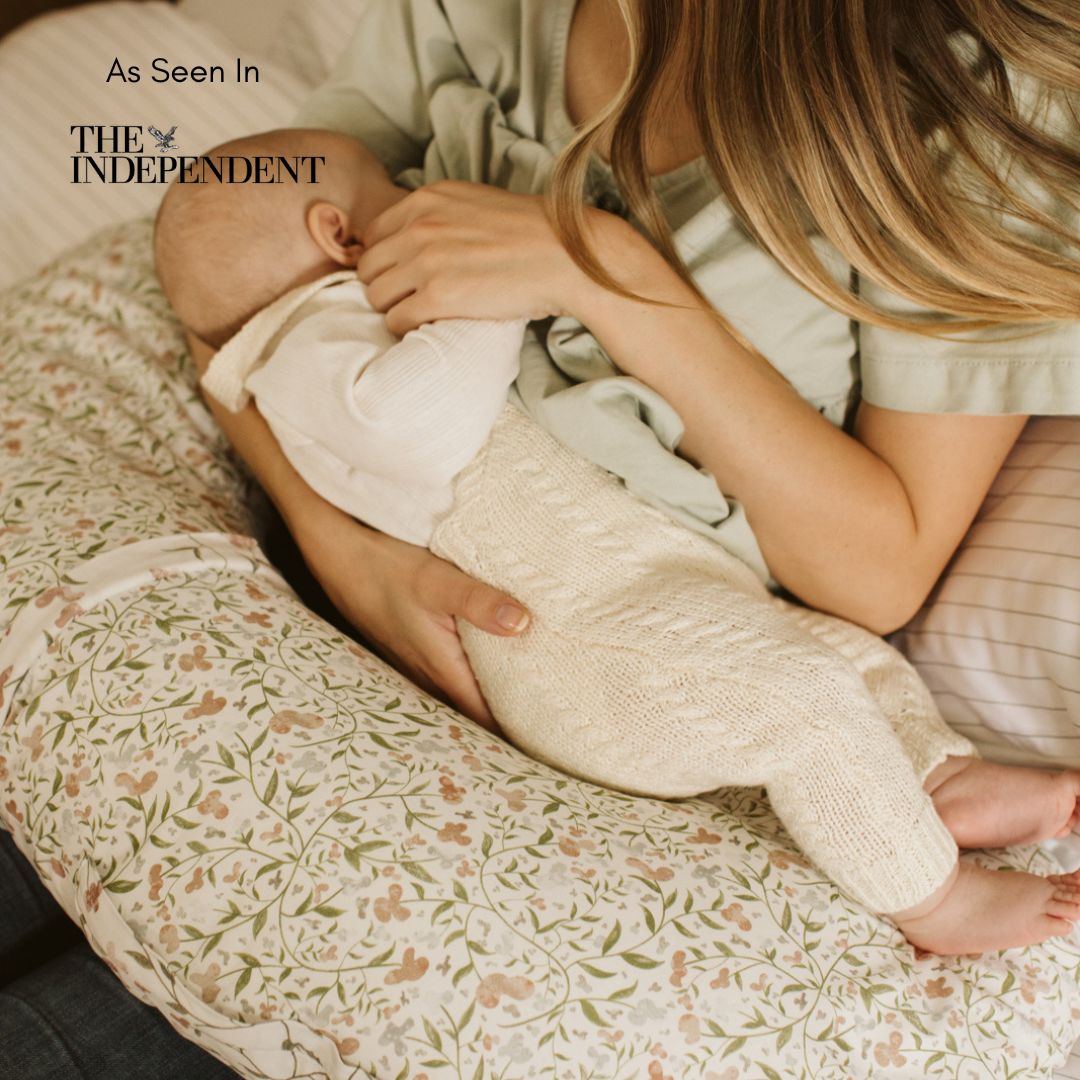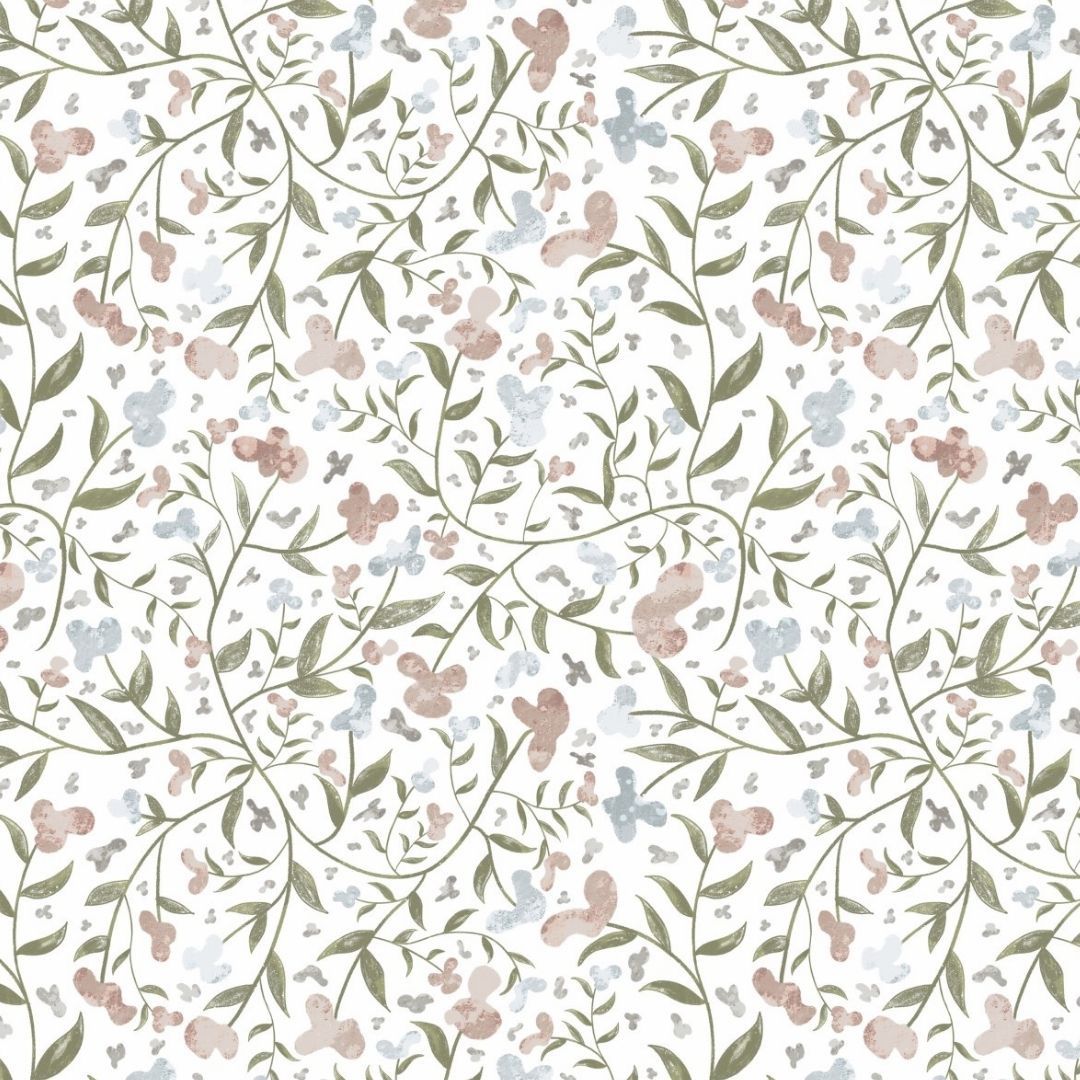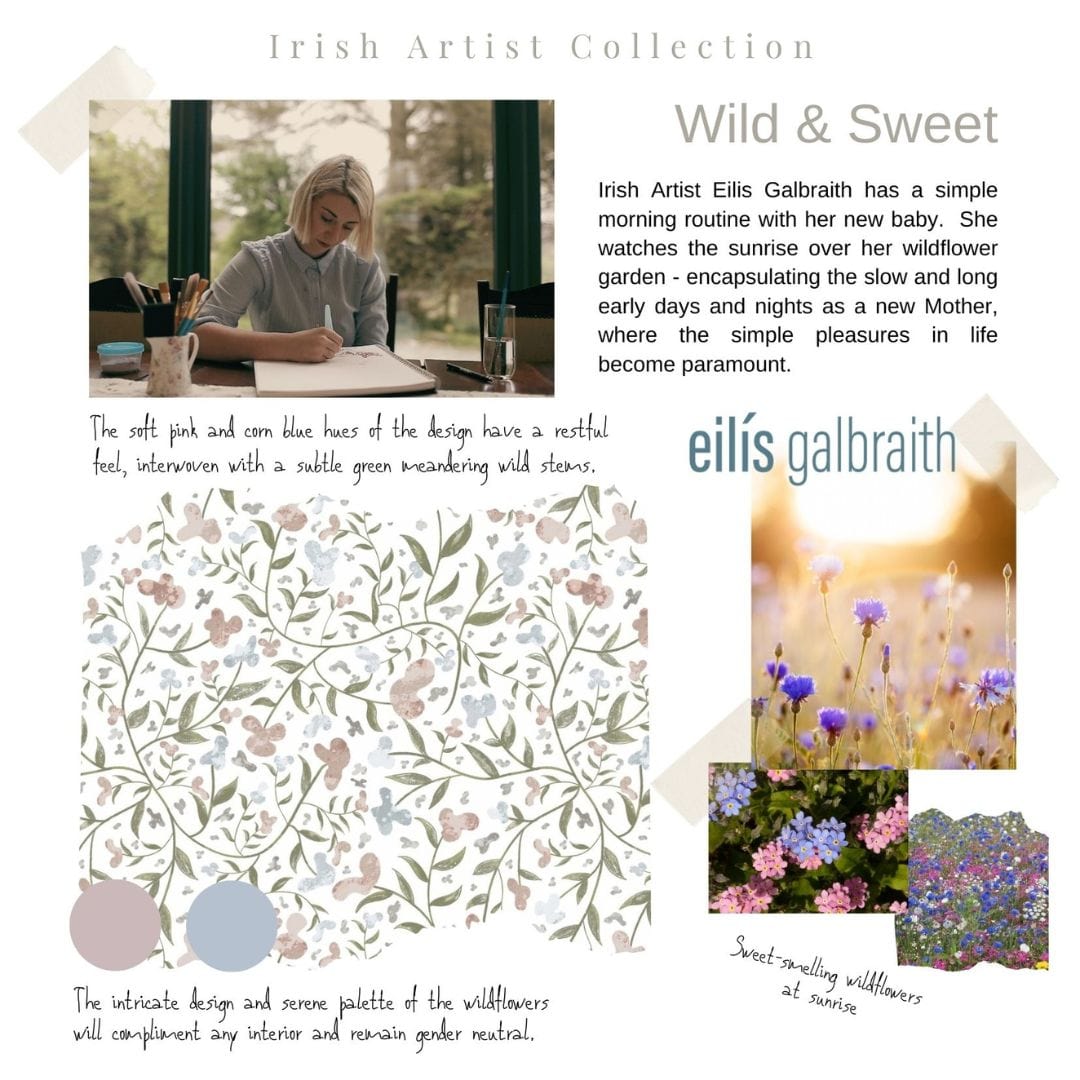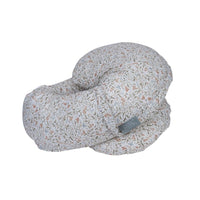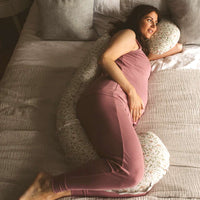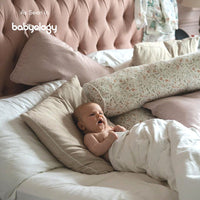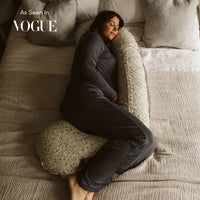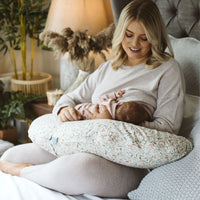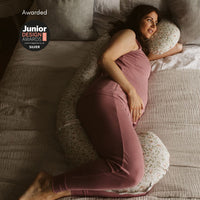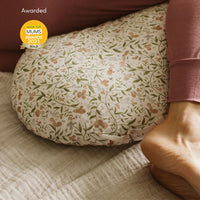 Pregnancy & Nursing (3-in-1) Pillow - Sweet & Wild
The BellaMoon® 3-in-1 Pregnancy Pillow has been designed to provide intense comfort to you and your growing bump throughout your pregnancy journey, to aid those pain prone areas and provide support to pressure points in your neck, back and hips.

Our C-shaped pillow measures 1.4m in length and is designed to elevate your limbs, to separate your hips and allow your body to adopt a neutral sleeping position during pregnancy. 
Our 3-in-1 pillow has been specifically designed to last from pregnancy until baby is over a year old. Its unique modular design allows this pillow to be reconfigured for use during pregnancy, breastfeeding and baby development - giving parents that desired extended use.

The 3 different functions of the BellaMoon® Pregnancy Pillow include;

Pregnancy Pillow
Nursing Pillow 
Baby Sitting Up Support
Sweet & Wild is part of our floral collection, in collaboration with Irish Artist, Eilis Galbraith. The soft pink and blue tones are inspired by wildflowers, interwoven with their subtle green stems.
Covers are removable and machine washable. Spare covers can be purchased in every design.
Loved by 1000's of mums, our award-winning 3in1 Pregnancy Pillow has been adapted to allow you to add on the Nursing Nest to form the beautiful BellaMoon (5 in 1) Cocoon - exclusively patented by BellaMoon.
To reduce our carbon footprint on the world, we vacuum pack our pillows in recyclable plastic. We advise all customers to massage, fluff and plump their stuffing by hand to evenly distribute and maintain fullness.
Our spare covers are a great way to re-purpose your BellaMoon for passing on to other Mothers.
BellaMoon Pregnancy Pillow measures 1.4m Each individual measurement is:
Central Pillow Segment - 75cm
Each End Pillow Segment - 40cm
For wash care instructions please click here
Classy, versatile, comfy and wonderful
I absolutely love my pillow, we haven't shared the exciting news with family and had them stay over recently which meant I had to hide my pillow. I was heartbroken to put it away and the sleep without it was awful. I couldn't wait to have it again the next day. No one guessed what it was when I unzipped each and displayed as cushions on the bed. I can't sleep without this and will not be sacrificing any nights without it. I can't wait to see my baby in it and will buy buying more. The fabric is so beautiful, very classy and timeless. The cost seems a little expensive but when you realise the comfort and what it offers it's worth every single penny.
Also my husband loves it too he tries to steal it, that is how comfy it is. Thank you Bellamoon
Perfect pregnancy pillow
Expensive but worth it - absolutely adore my pregnancy pillow - it's completely helped me when I'm sleeping without taking up most of the bed like the usual U shaped pillows.
Hannah L
This was bought for me as a gift from my family, however, I would honestly have paid twice the price for it and still felt it was worth every penny! I am in my second trimester and I have not been able to get comfortable in bed for weeks now. Until the moment i slept with this - it is truly magic.
Love my pattern
Super stylish fabric, lovely and supportive, looks great on my bed as it matches my interior. Very happy!
Why didn't I get this pillow sooner?
I recently switched to the 3-in-1 after the c-shaped pillow I had from my first pregnancy wasn't giving me much relief or support. I love the support (that hasn't gone flat) and versatility of the pillow for different positions and support throughout my pregnancy