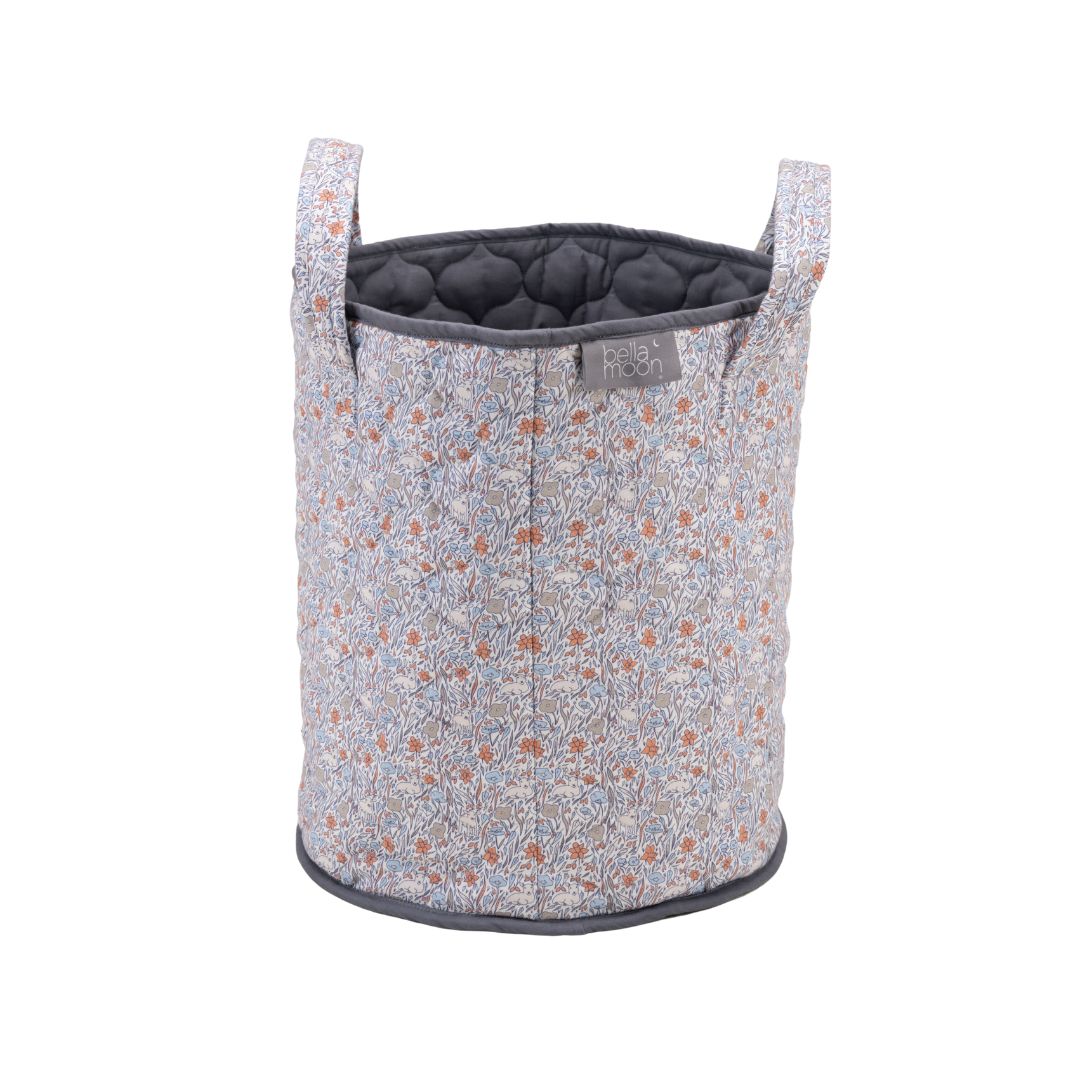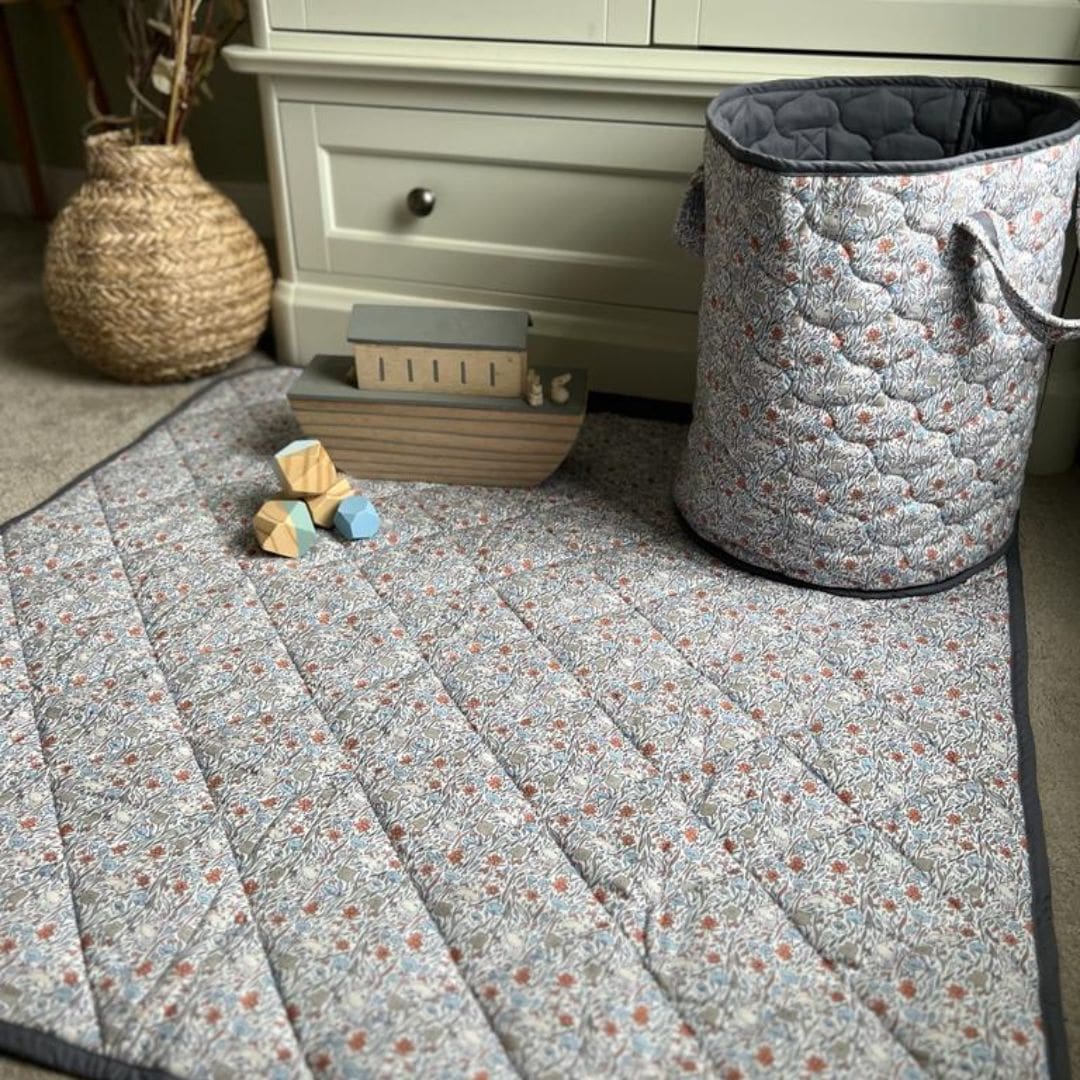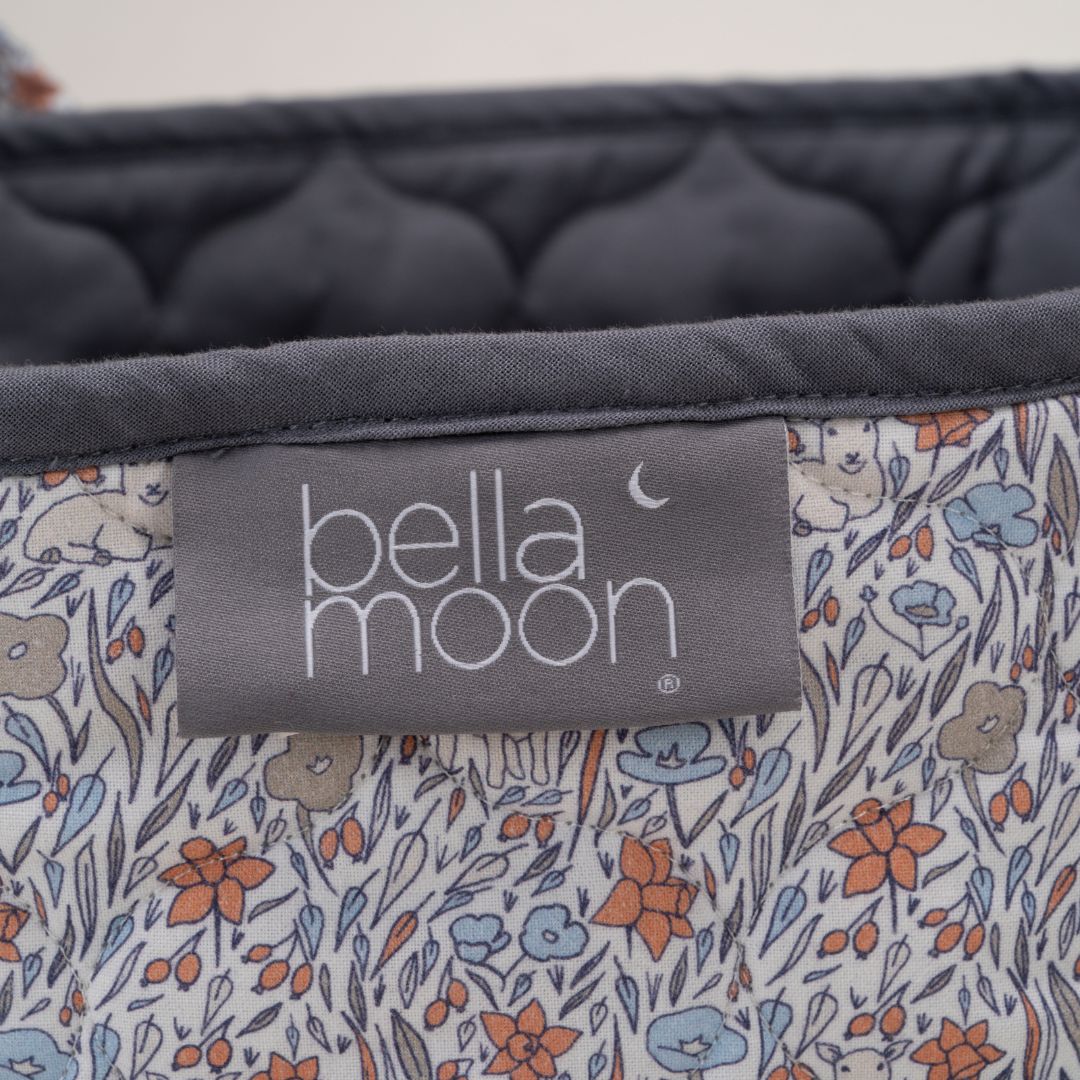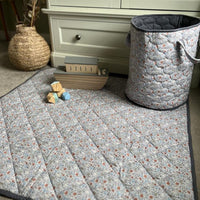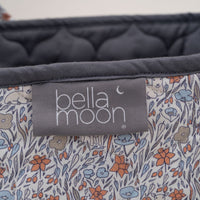 Toy Basket - Whiskey The Lamb
Effortlessly tidy up and stow away those little toys in our luxurious Toy Basket, meticulously crafted to perfectly complement the 'Whiskey The Lamb' Nursery Interior.
Our toy basket is expertly crafted with delicate stitching, featuring a patterned exterior and a matching navy blue inner lining.
Dimensions and Colours:
Toy Basket: 42cm x 33cm
OEKO-Tex Standard 100 Certified Cotton

Whiskey the Lamb Pattern on the outside, complimentary navy blue on the inside
For wash care instructions please click here.
For the ultimate nursery style, match it with all of our Whiskey The Lamb Collection. To see the story behind our Childhood collection, visit our LookBook here.
★★★★★

Arrived quickly, makes sleeping so much more comfortable, also able to
zip off and wash the covers very easily. Look forward to using it for
feeding when baby is here.


★★★★★

Been a lifesaver for sleep during pregnancy!

★★★★★

Love my Bella moon pillow. It has really helped with my sleep and I am
delighted as it will adapt after baby is born too. Love the option to add on after. Covers are really easy to remove and wash also.This is...

★★★★★

Worth its weight in gold!

★★★★★

Epic pillow, most comfiest thing in the world, id use it not pregnant also its that good

★★★★★

We love our nursing nest, relaxed feeding. A Mummy of three, its lovely to relax and feed using the nursing nest. The fairy tree print in beautiful.

★★★★★

Lovely pillow which can be used at any stage of pregnancy. Great that
you can remove segments and that it has multiple uses. It has saved my
hips from pain during the night and helps with side sleeping. Would
def...

★★★★★

Very comfortable. Wife has starting to get a bump in pregnancy and
sleeping has been a nightmare but using the pregnancy pillow has made it so much more comfortable. Yet to use as a breastfeeding pillow but looks...