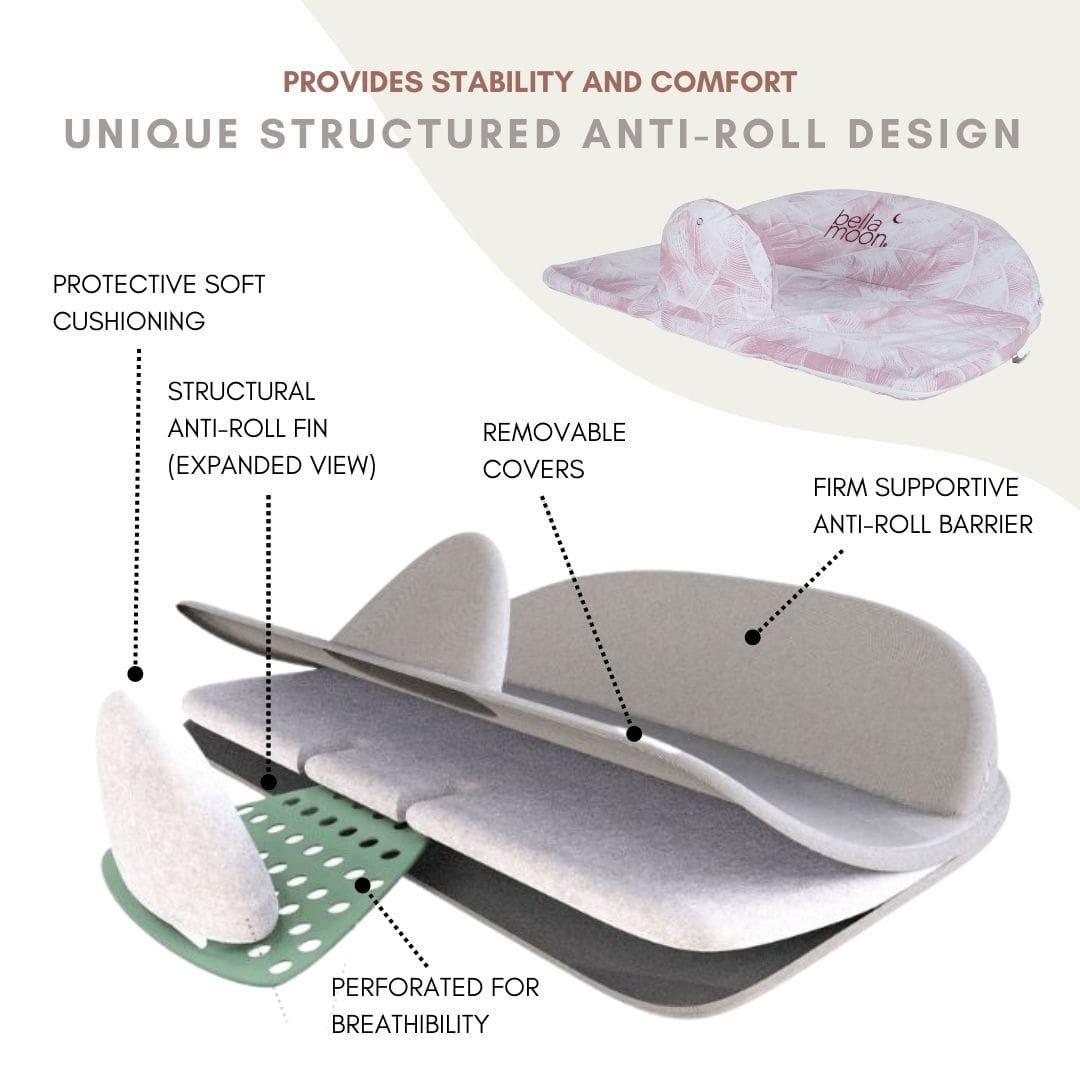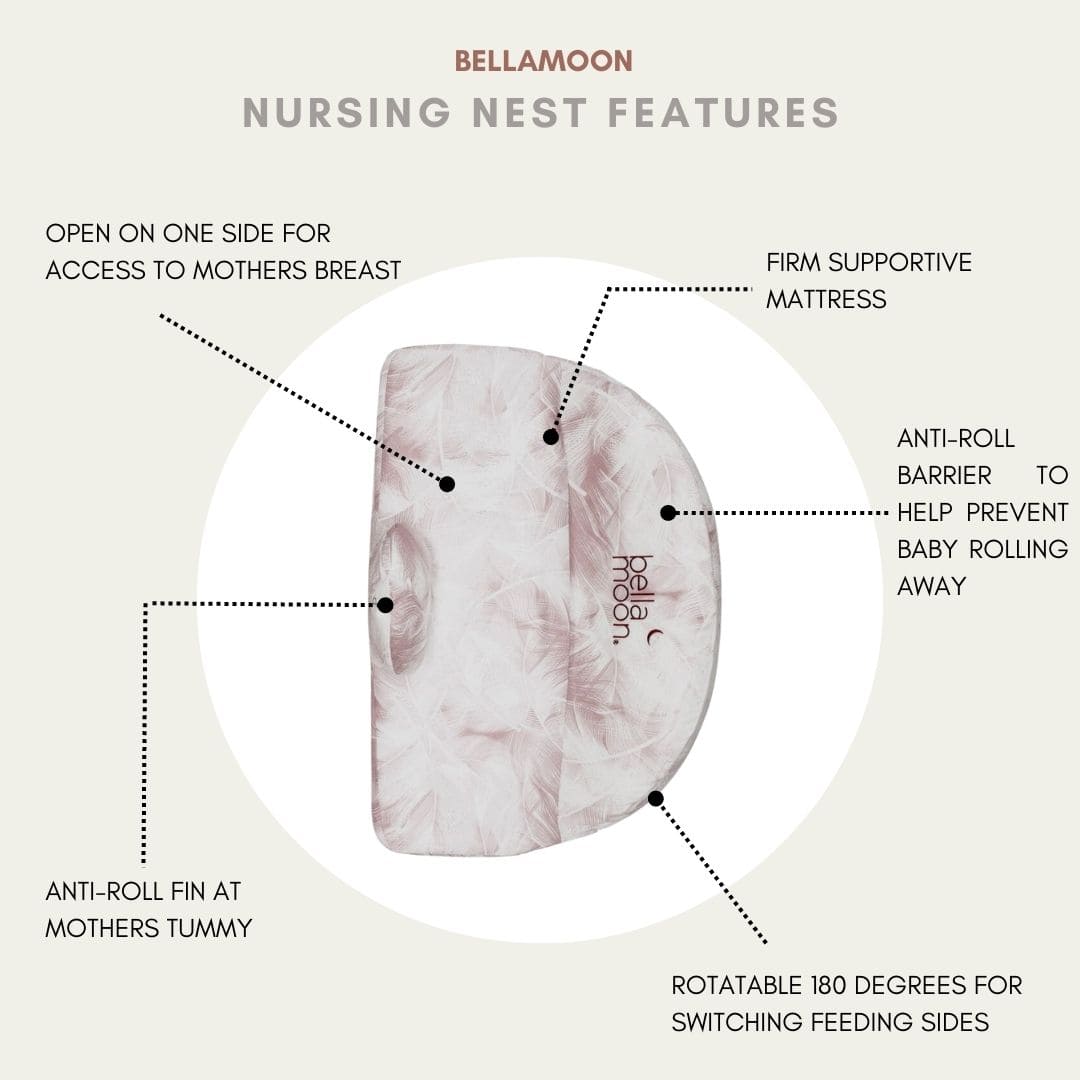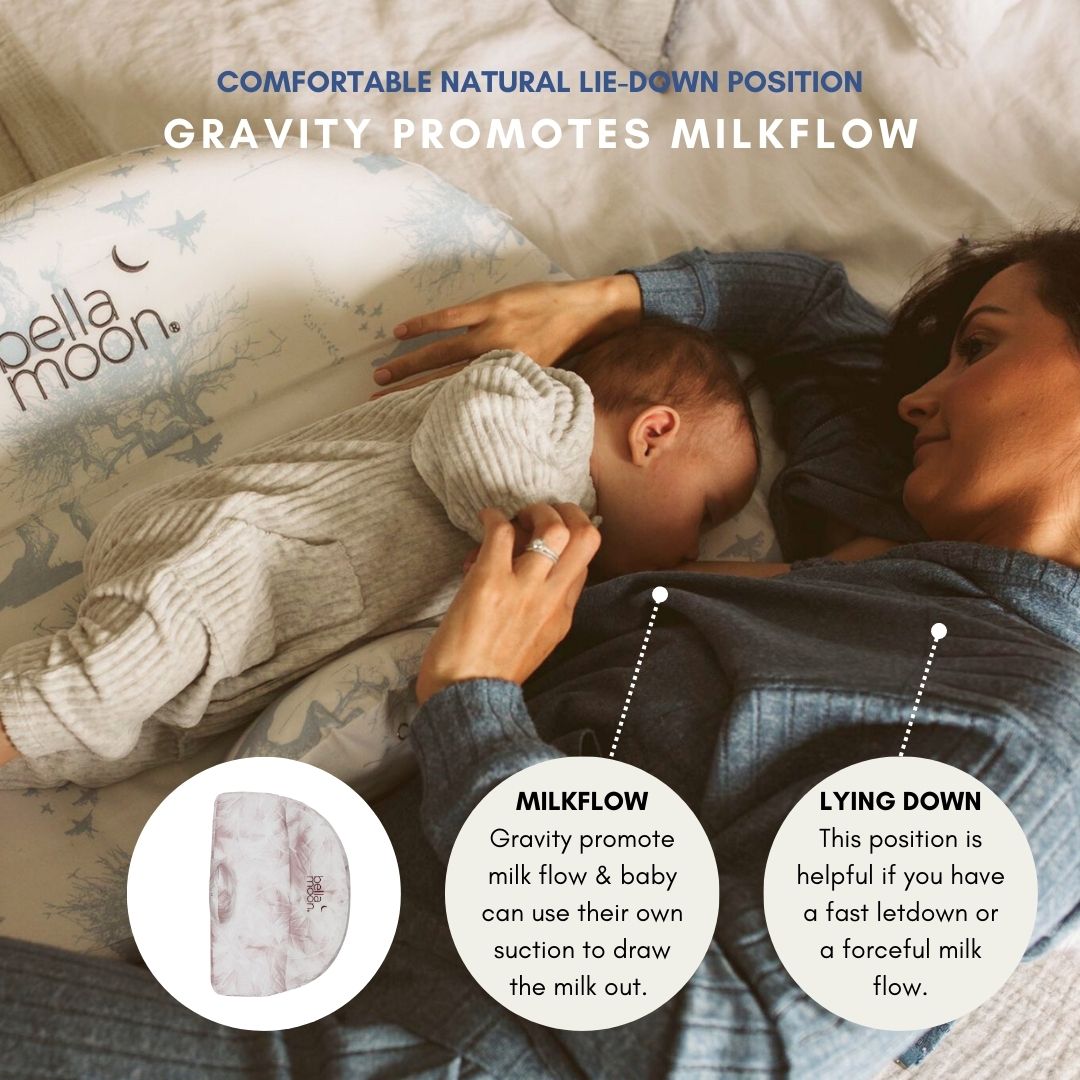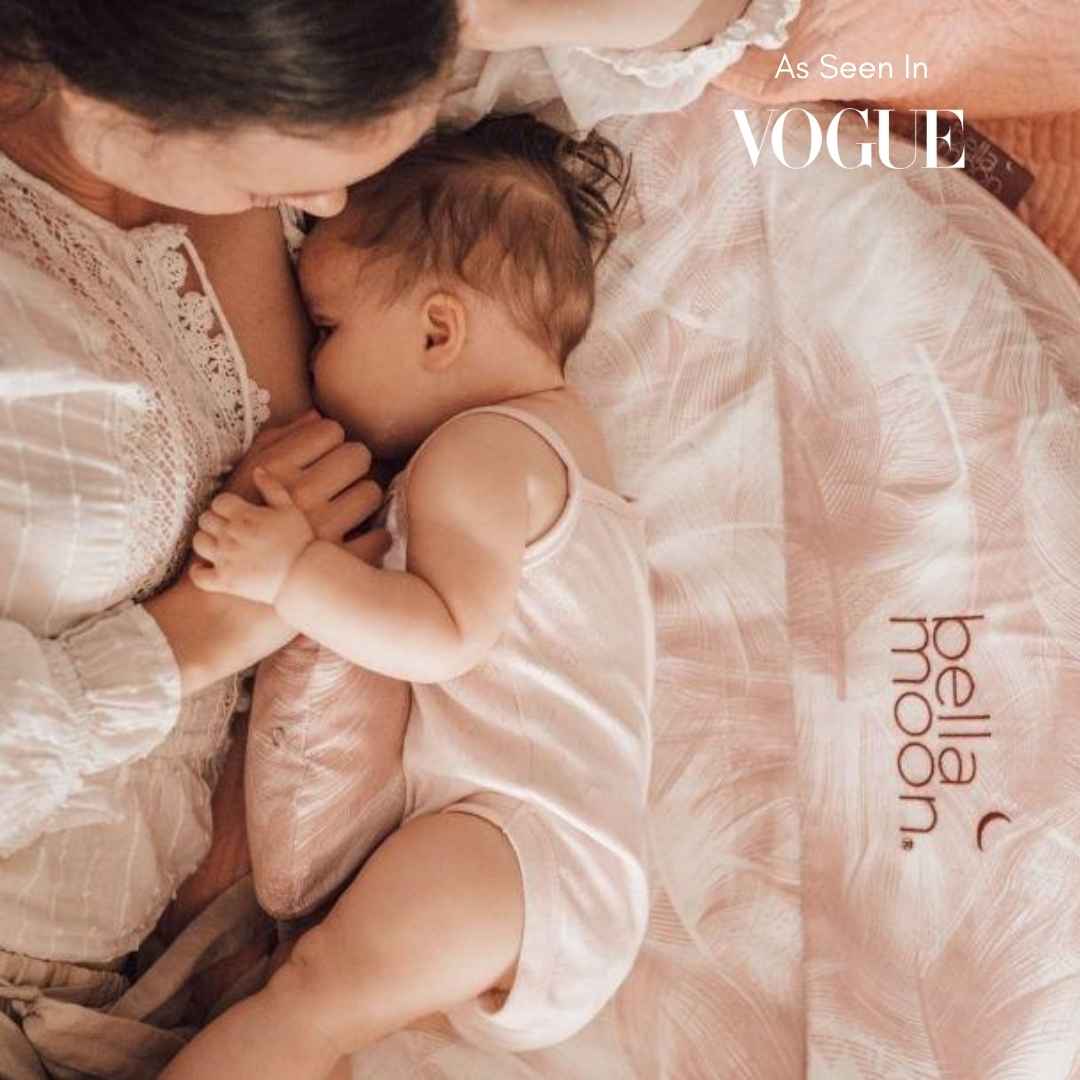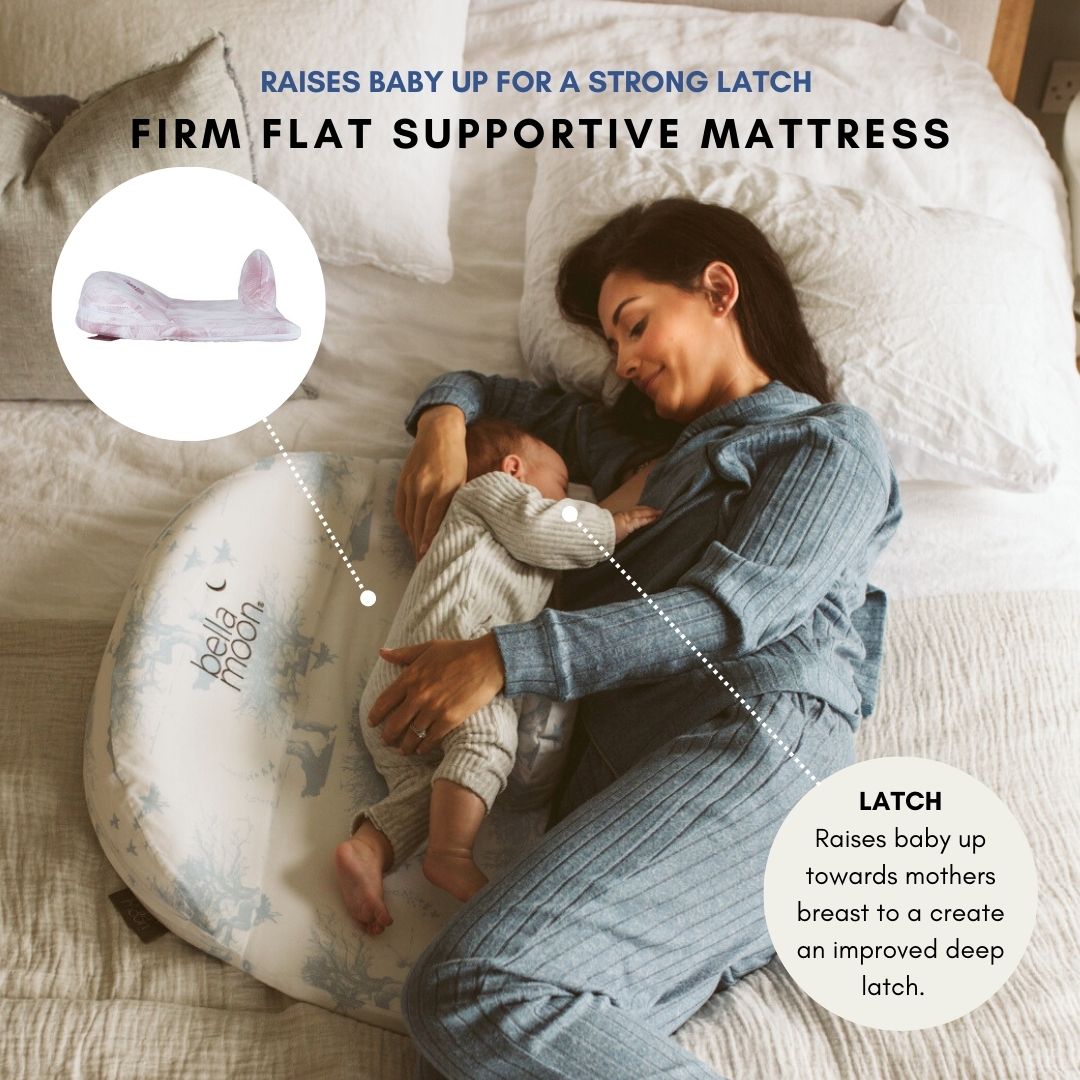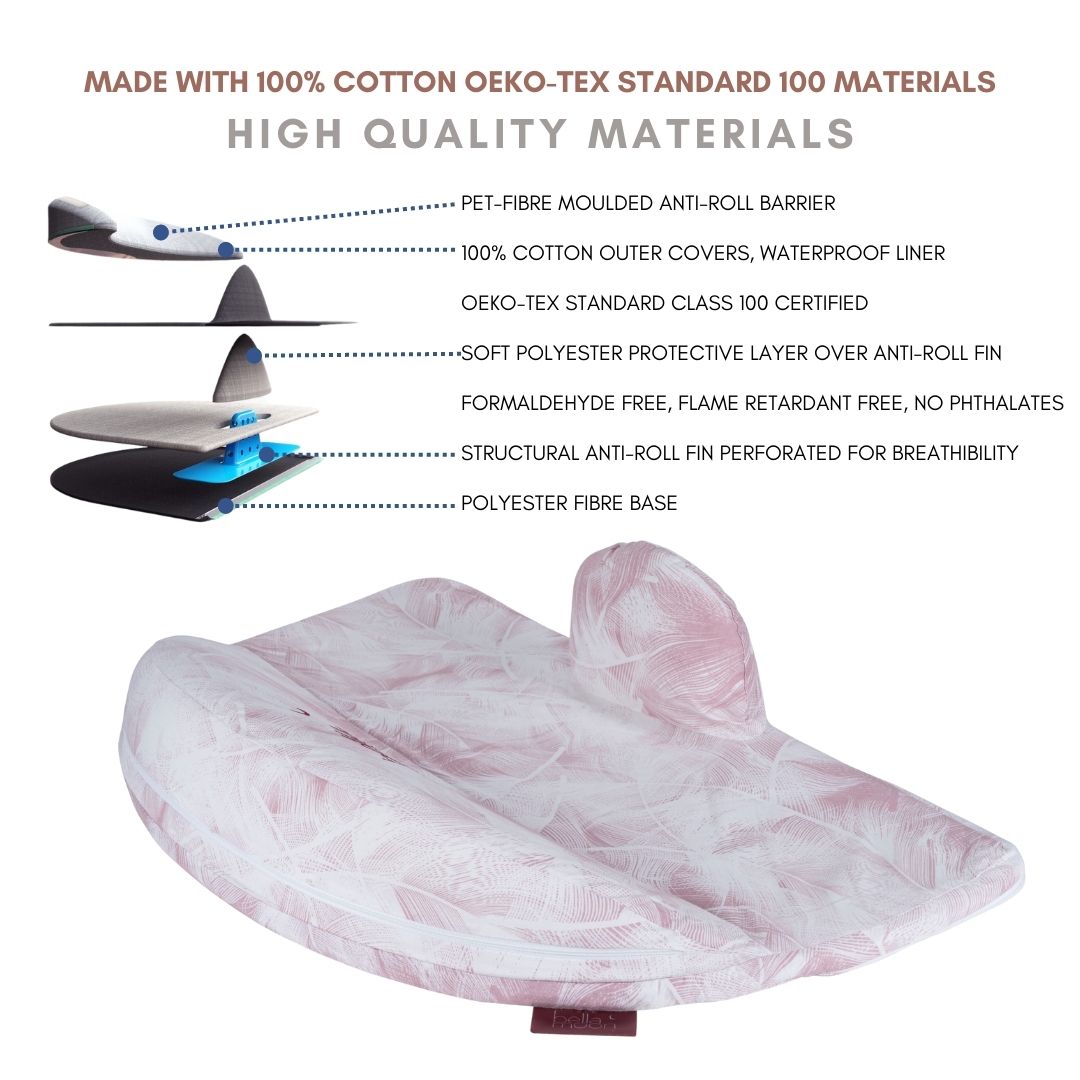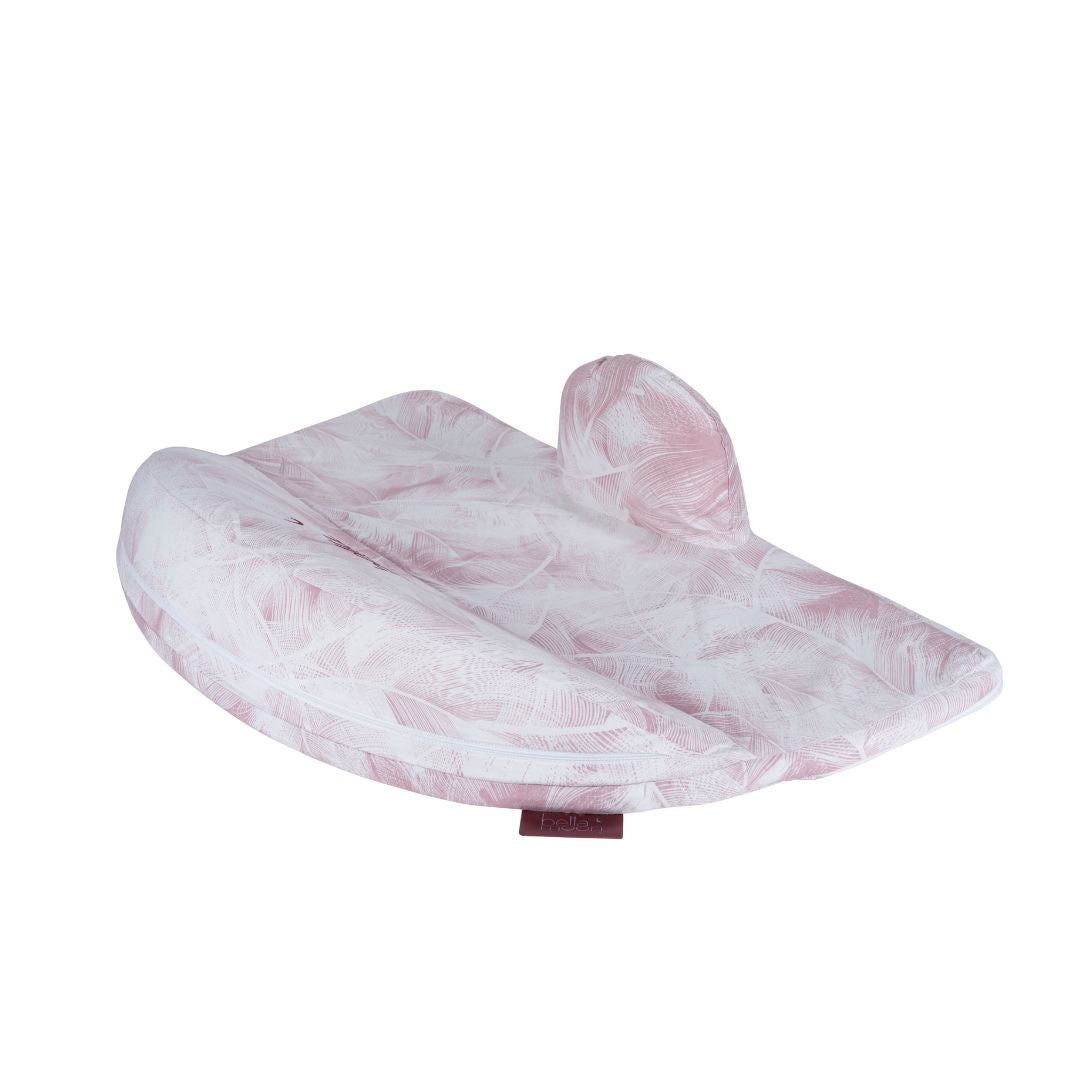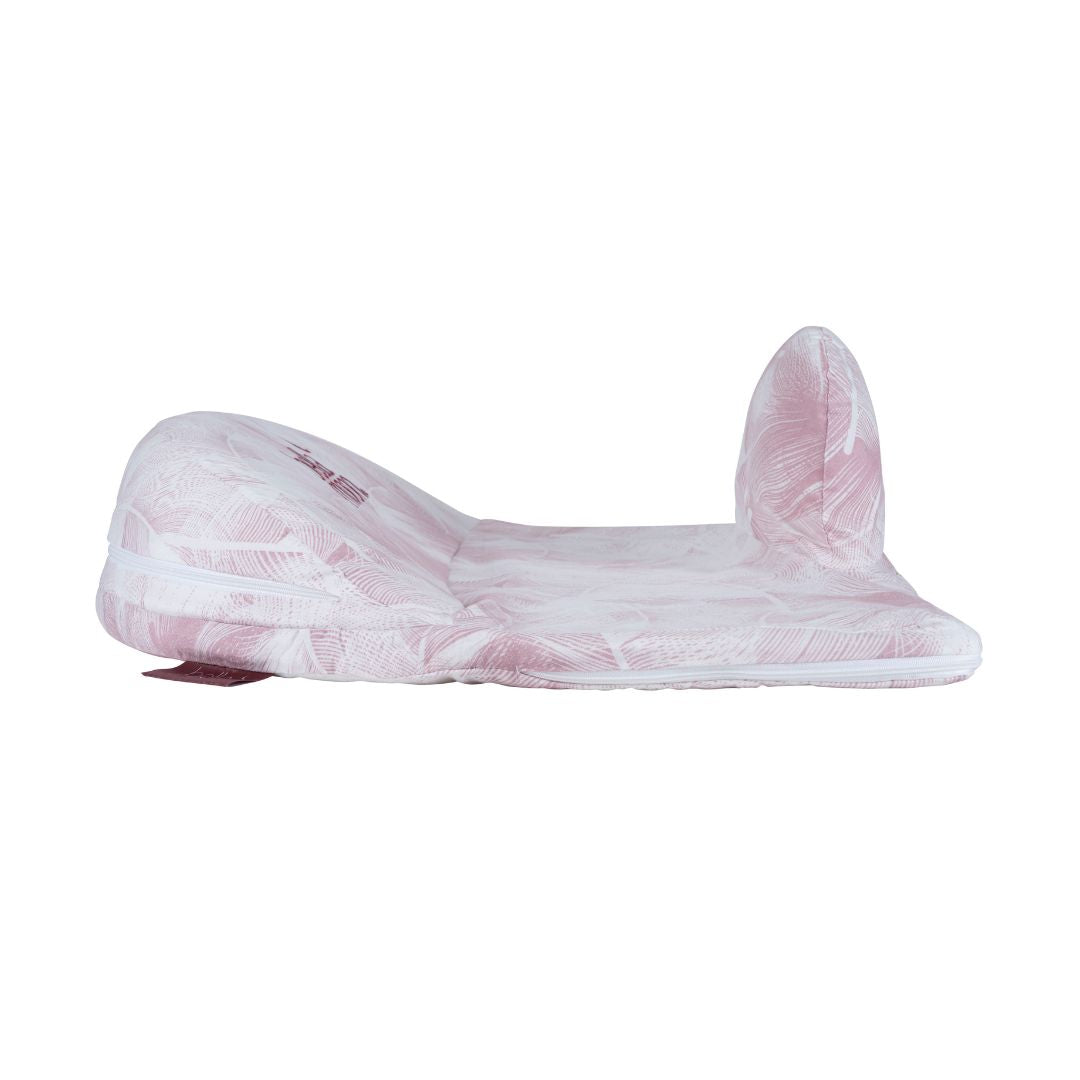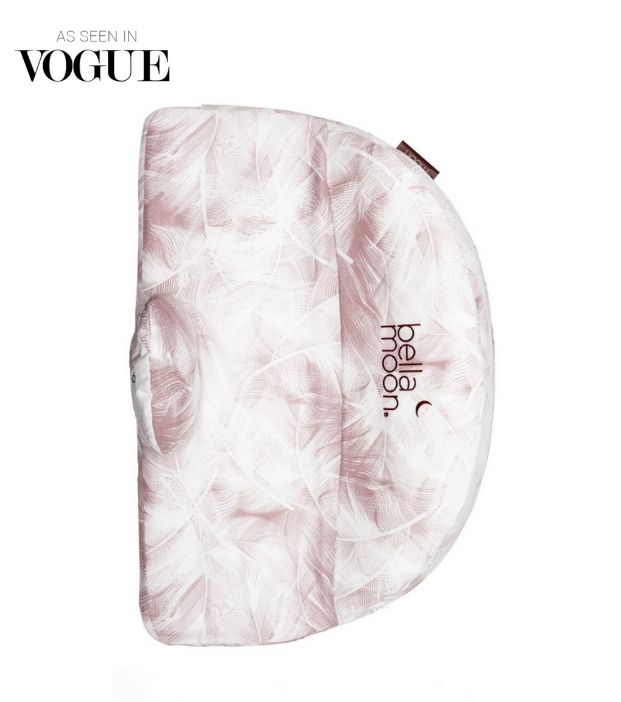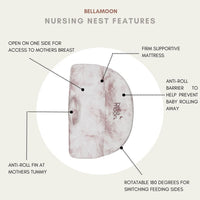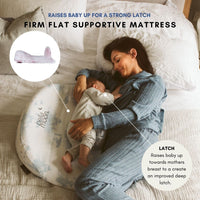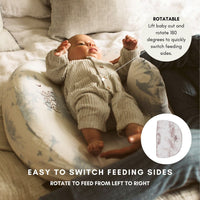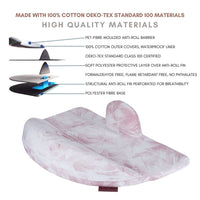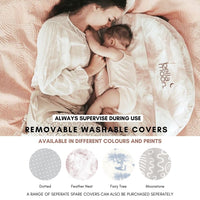 Nursing Nest - Feather Nest
Our award-winning BellaMoon® Nursing Nest has been designed to support you and your baby on your breastfeeding journey.
Ideal for mamas in need of some time-out to nourish their baby whilst lying down. The breastfeeding pillow gives you a safe place to relax and feed your baby, with its unique Anti-Roll Finn and Anti-Roll Barrier giving added peace of mind.
The Nursing Nest features a firm but comfortable mattress base which raises baby up closer to your breast, while the lateral feeding position naturally encourages a deep and comfortable latch.
Our Anti-Roll Fin and Barrier are designed to give you extra reassurance, so you can relax during every feed with the knowledge that baby's space is protected.
Suitable for babies up to approx. 18 months.
All our covers are removable and machine washable, Spare covers can be purchased in all six fabric print designs.
For extra comfort the Half Moon Nursing Nest can be added to our 3-in1 pregnancy pillow to form our BellaMoon® Cocoon.
Nursing Nest Size - 75cm long x 47cm wide
For wash care instructions please click here.
BellaMoon® Nursing Nest is not a co-sleeper, for detailed guidance on how to safely use BellaMoon®, visit Detailed safety guidance – Bellamoon

Your baby should never be left unsupervised while using any BellaMoon® product.
Love my Nest
Really love using my Nursing Nest for feeding. It has been so good at keeping my breastfeeding journey going. Covers are beautiful, soft and essential for when my baby burps up his milk
A lifesaver!
The nursing nest has been wonderful for breastfeeding. After a c section I've needed to rest and the nursing nest allows me to do this without the worry of me or baby.rolling over x