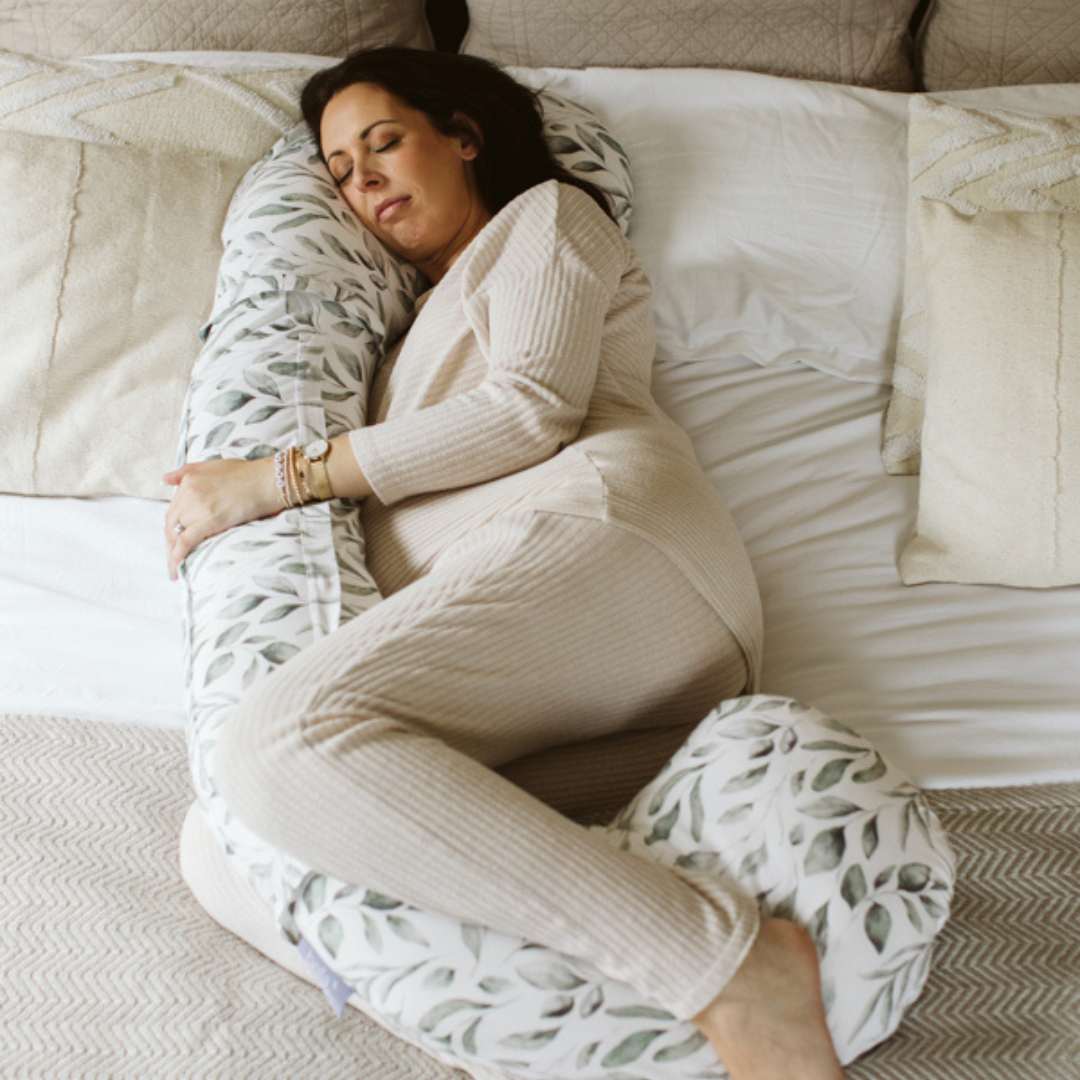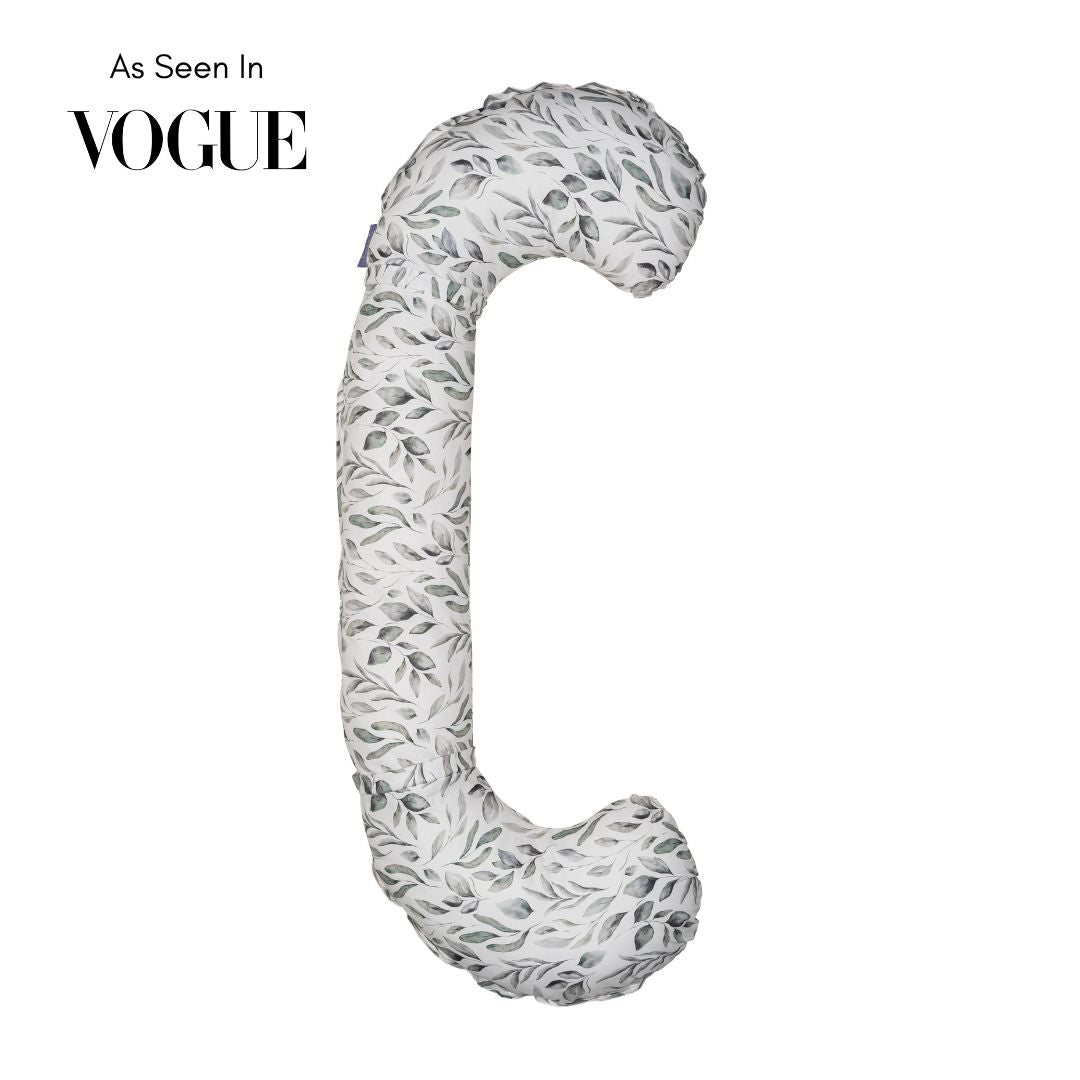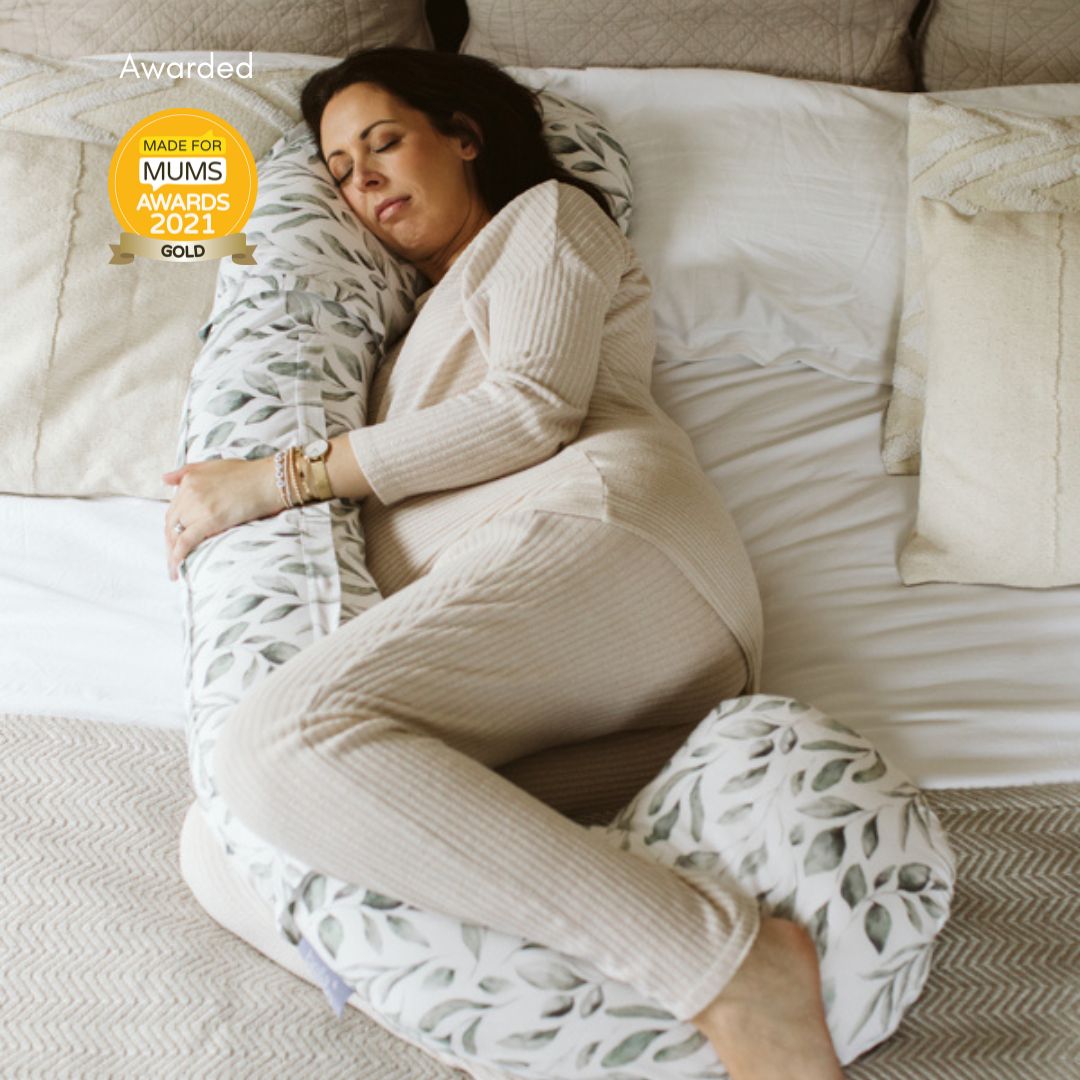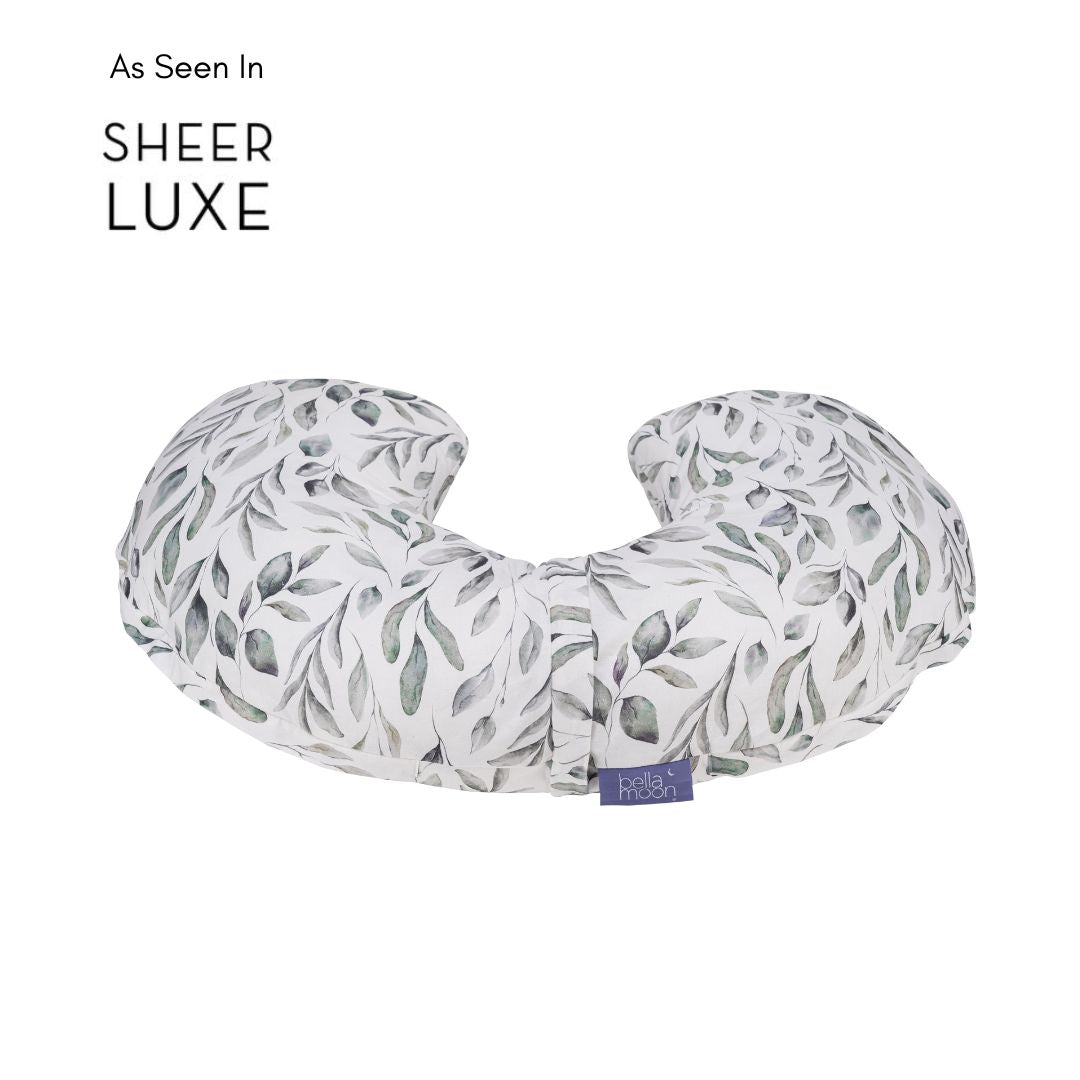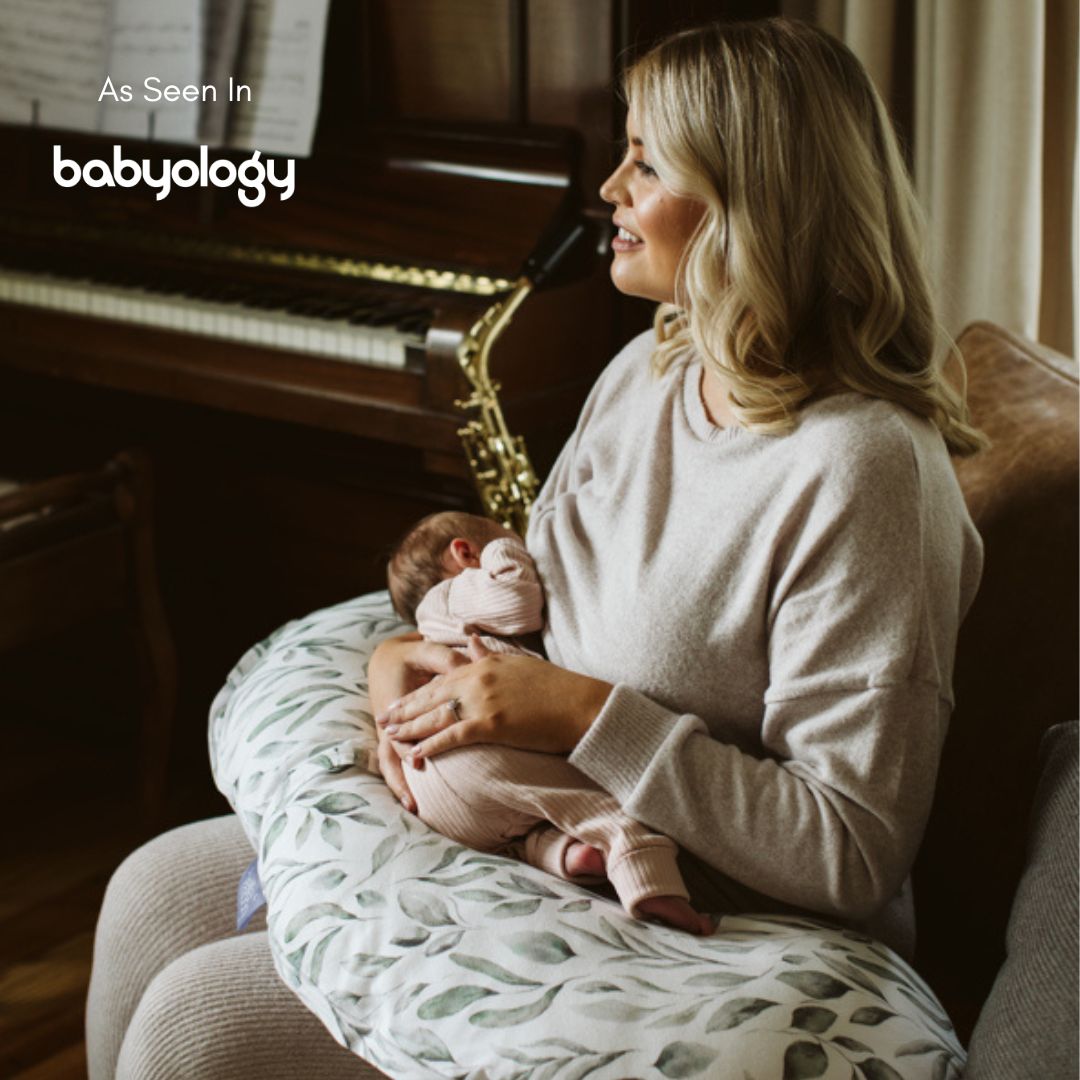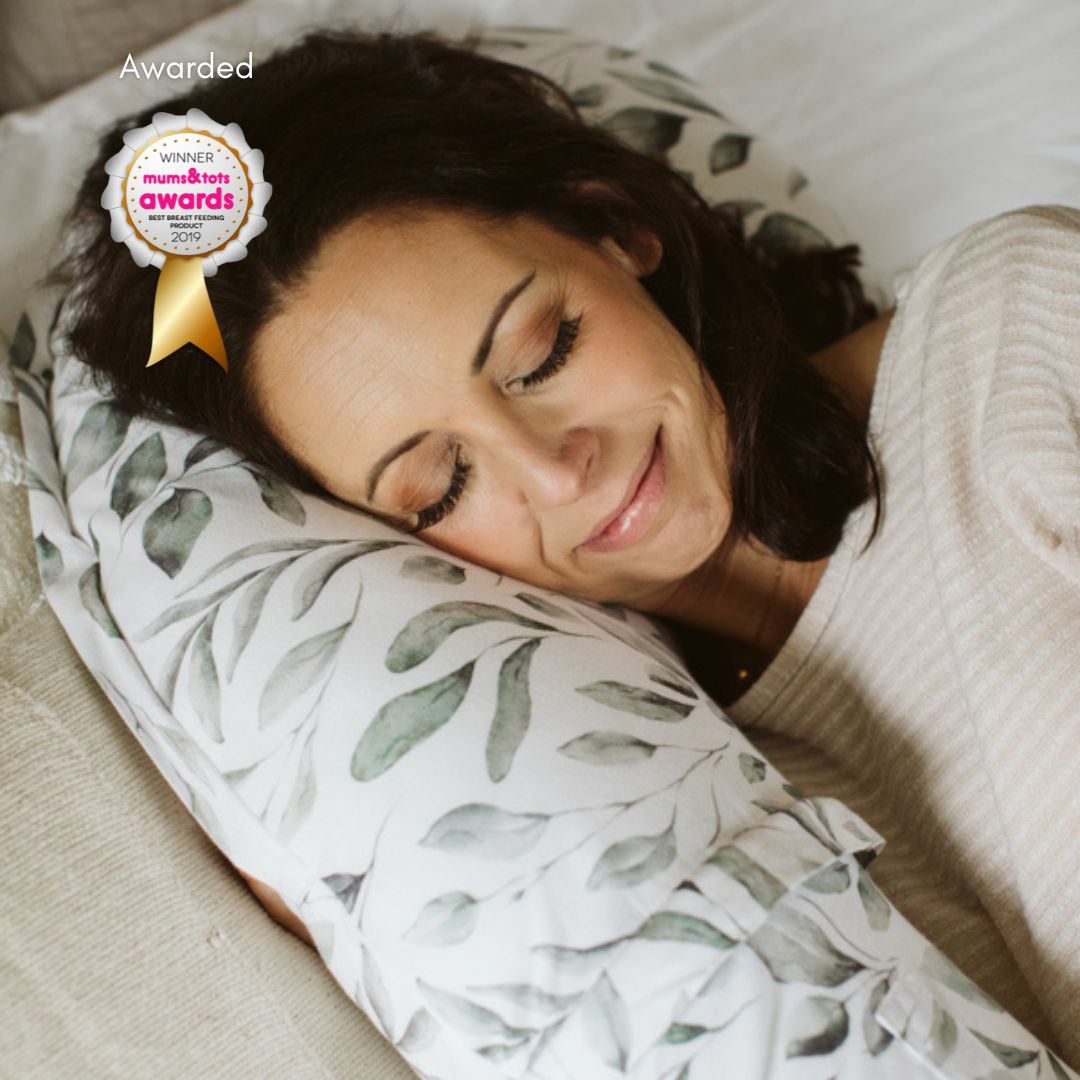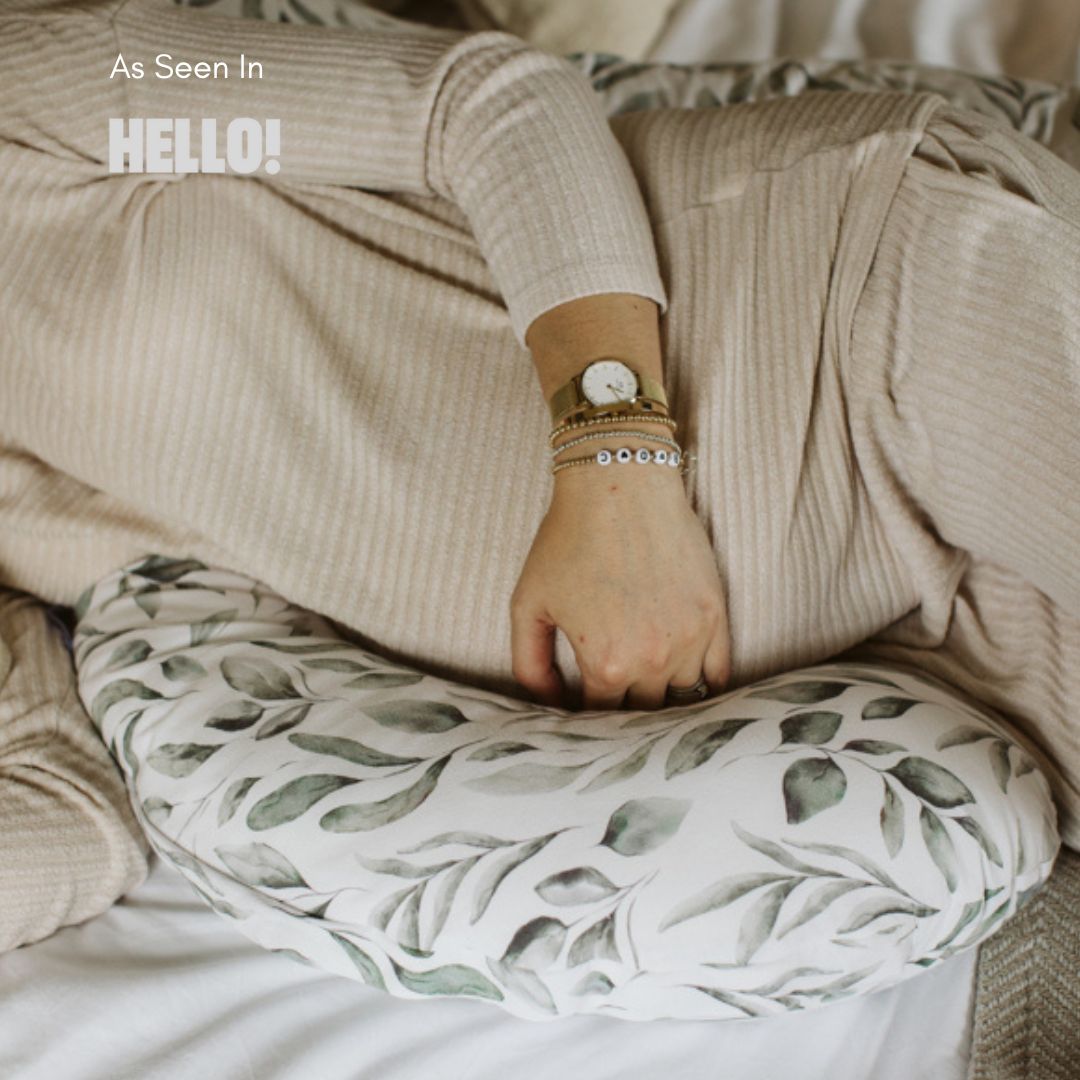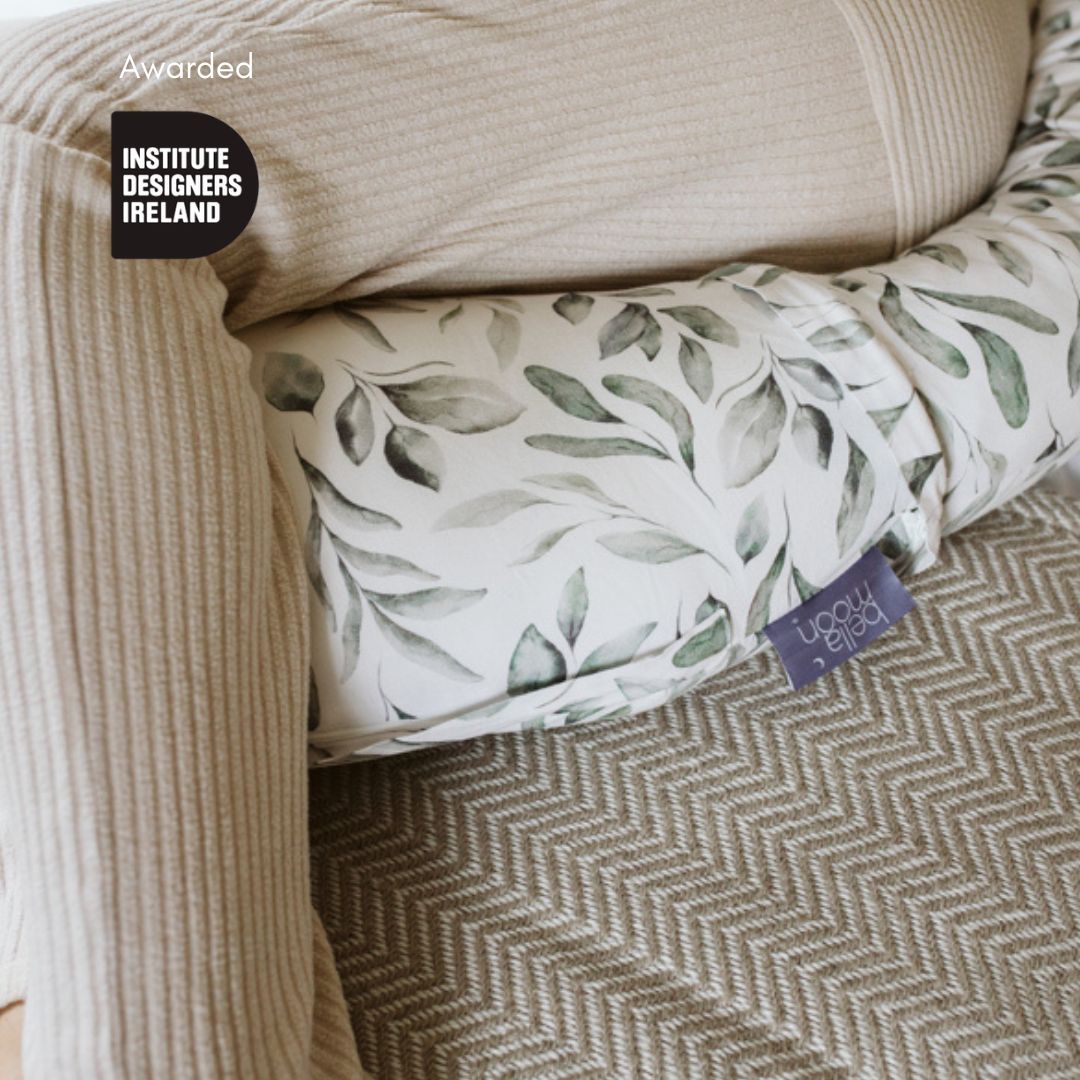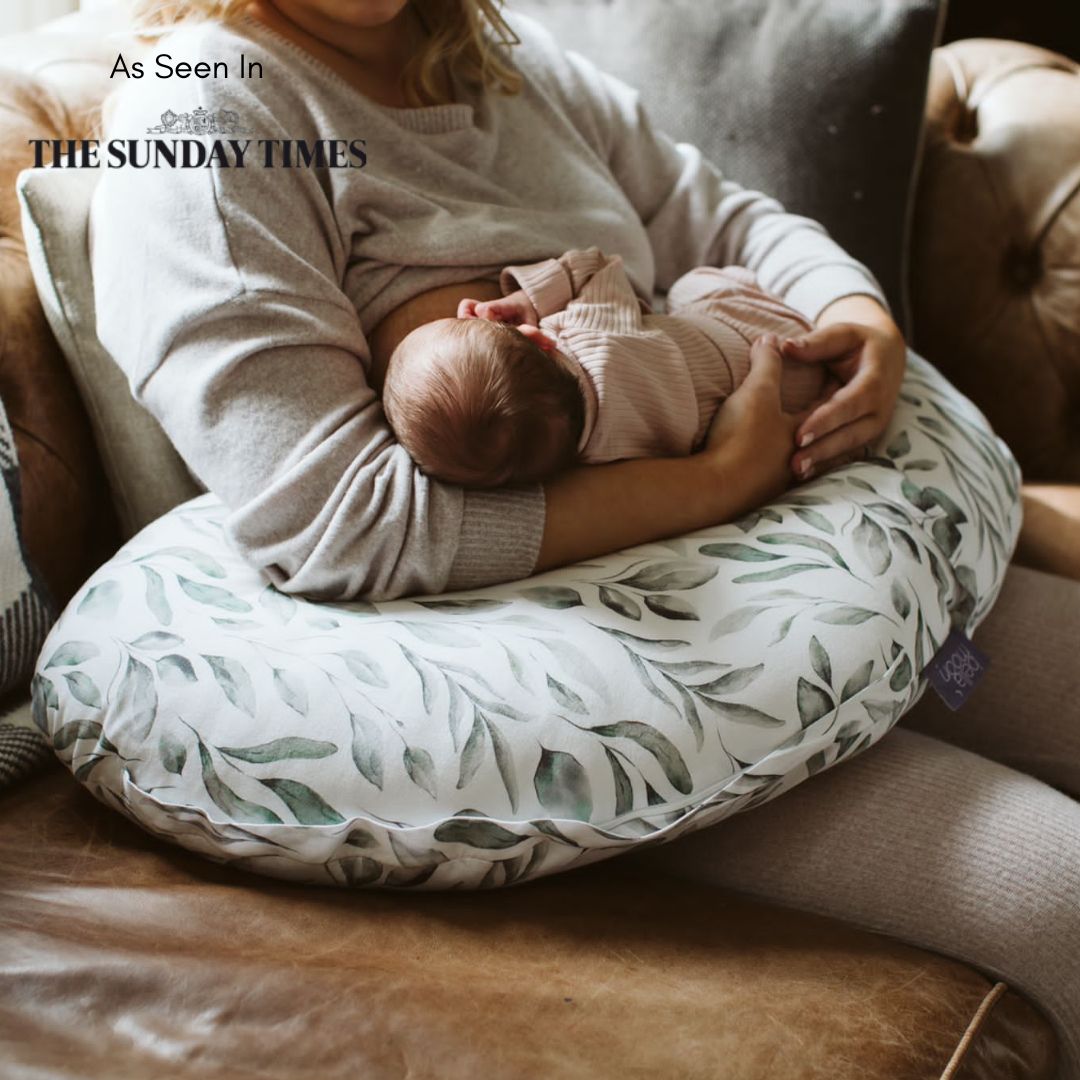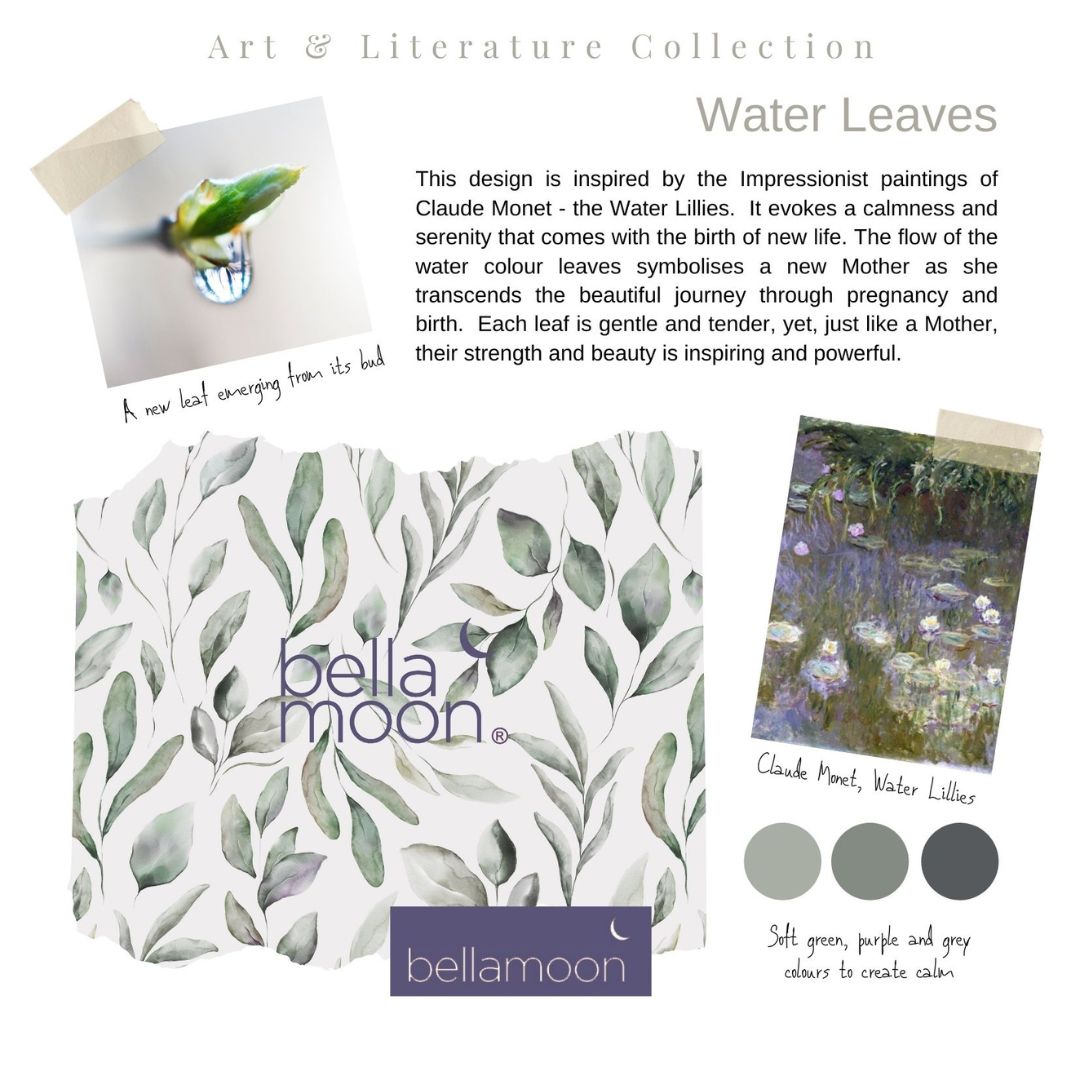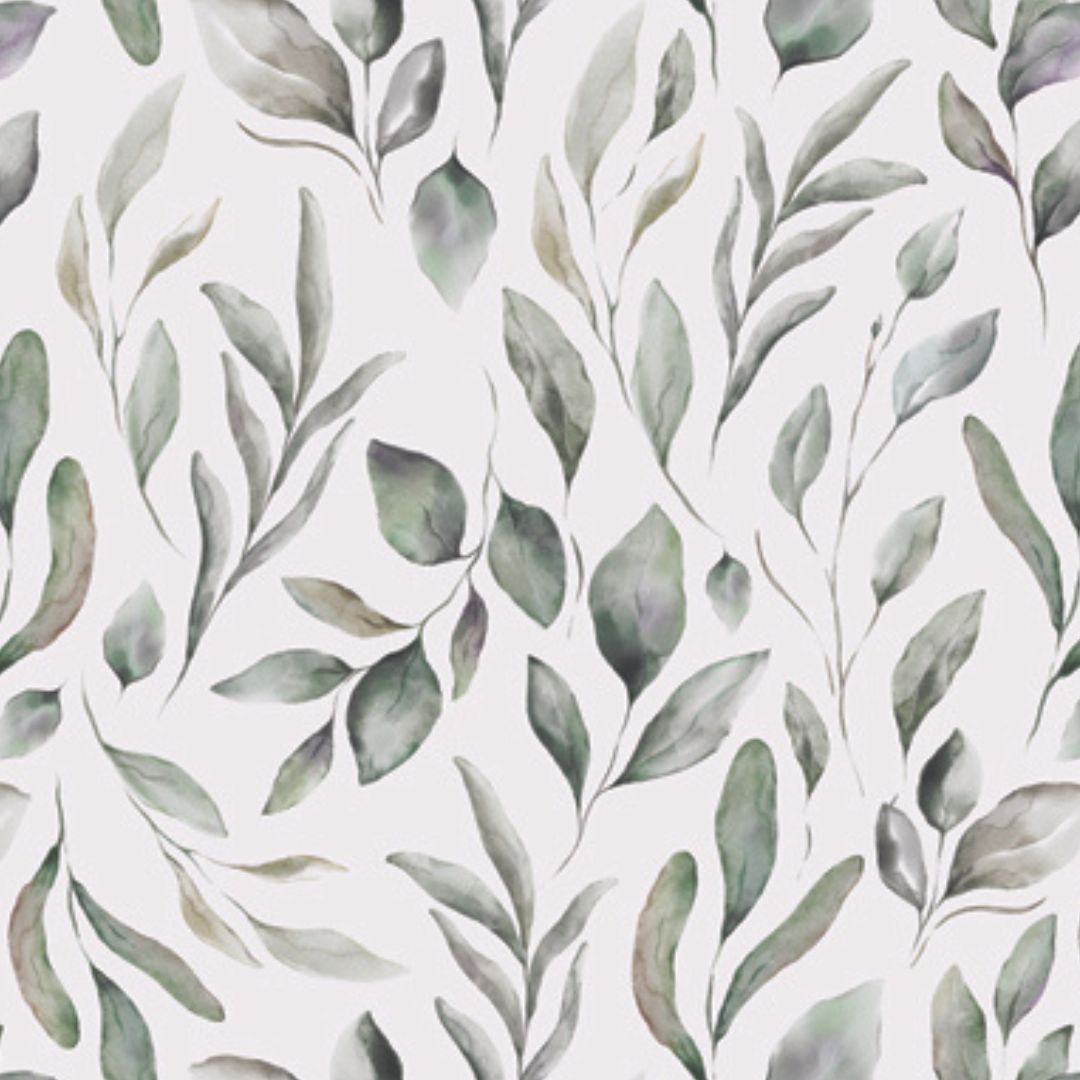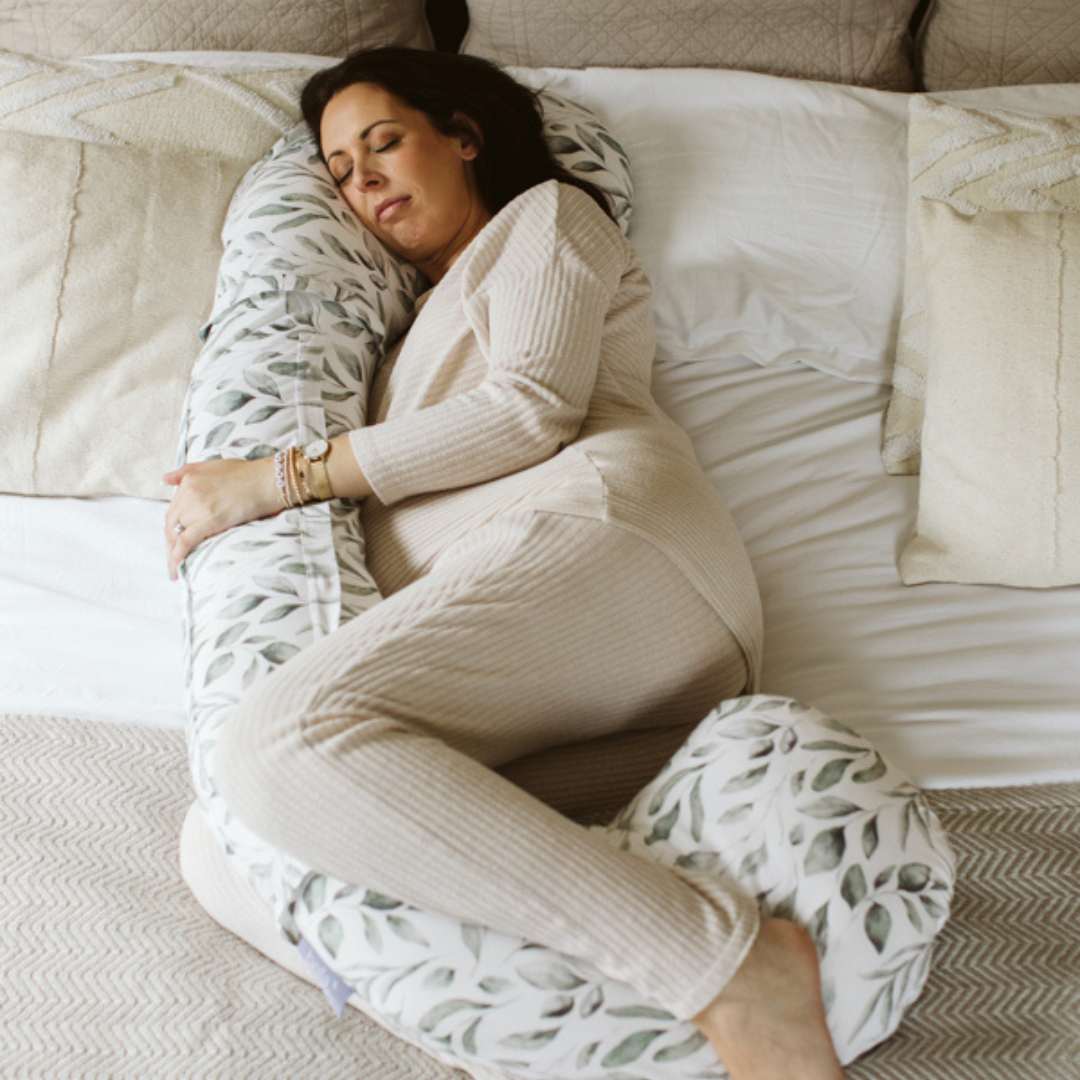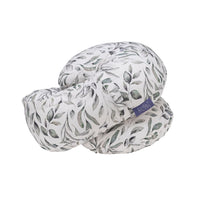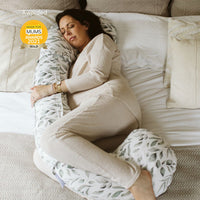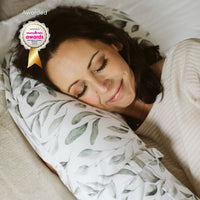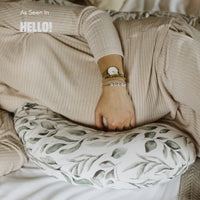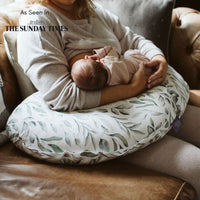 Pregnancy & Nursing (3-in-1) Pillow - Waterleaves
The BellaMoon® 3-in-1 Pregnancy Pillow has been designed to provide intense comfort to you and your growing bump throughout your pregnancy journey, to aid those pain prone areas and provide support to pressure points in your neck, back and hips.

Our C-shaped pillow measures 1.4m in length and is designed to elevate your limbs, to separate your hips and allow your spine to adopt a neutral position for sleeping during pregnancy. 
Our 3-in-1 pillow has been specifically designed to last from pregnancy until baby is over a year old. Its unique modular design allows this pillow to be reconfigured for use during pregnancy, breastfeeding and baby development - giving parents that desired extended use.

The 3 different functions of the BellaMoon® Pregnancy Pillow include;

Pregnancy Pillow
Nursing Pillow 
Baby Sitting Up Support
Waterleaves is part of our Art & Literature collection. Inspired by the painting Waterlilies by Claude Monet with tones of green, purple and grey in the watercolour leaves. 
Covers are removable and machine washable. Spare covers can be purchased in every design.
Loved by 1000's of mums, our award-winning 3in1 Pregnancy Pillow has been adapted to allow you to add on the Nursing Nest to form the beautiful BellaMoon (5 in 1) Cocoon - exclusively patented by BellaMoon.
To reduce our carbon footprint on the world, we vacuum pack our pillows in recyclable plastic. We advise all customers to massage, fluff and plump their stuffing by hand to evenly distribute and maintain fullness.
Our spare covers are a great way to re-purpose your BellaMoon for passing on to other Mothers.
BellaMoon Pregnancy Pillow measures 1.4m Each individual measurement is:
Central Pillow Segment - 75cm
Each End Pillow Segment - 40cm
For wash care instructions please click here
Priceless
I never normally leave a review but this is such a game changer. So comfortable. Looking forward to using as a nursing pillow when my baby is here. Honestly couldn't recommend this any more!
Fantastic!
Super comfy and practical.
I have back pain constantly due to a slipped disk and as the pregnancy progressed my hips started to be quite sore, especially in bed. Since using the Bella moon pregnancy pillow I am having a much better sleep as it helps release the pressure around the pelvic area and hips.
I am using it as well to read in bed and on the couch, wrapping it around my back and front for extra support and helps me hold the book higher so my neck is also less strained.
The cover is super soft and the filling adapts perfectly where needed.
My Baby is due in December, I am sure it will be a great support for feeding them and I can't wait to try it then. Best pregnancy buy so far!
Highly recommended.
So comfy
Very comfy, wish there was the option of buying a separate cover so it's not so much of a rush to wash . Might live my pillow more than my partner currently
Hi Hannah
Thank you so much for your lovely review. We do sell pregnancy pillow spare covers, they can be found in the pregnancy section of our website.
The BellaMoon Team. x
Excellent Pregnancy Pillow
I was quite skeptical about ordering a pregnancy pillow despite recommendations from multiple people as I felt like it was an unnecessary expense. I was really struggling to sleep with multiple pillows that kept falling out of position during the night. I liked the designs of BellaMoon pillows and that they convert to a feeding pillow. Although not the cheapest by far I couldn't be happier. My sleep has drastically improved & I'm looking forward to trying out the feeding pillow when the little one arrives.
Love it!
This pillow is great! If looks good, it's so comfy and I love that it's modular so you can arrange to suit your preference. Highly recommend!