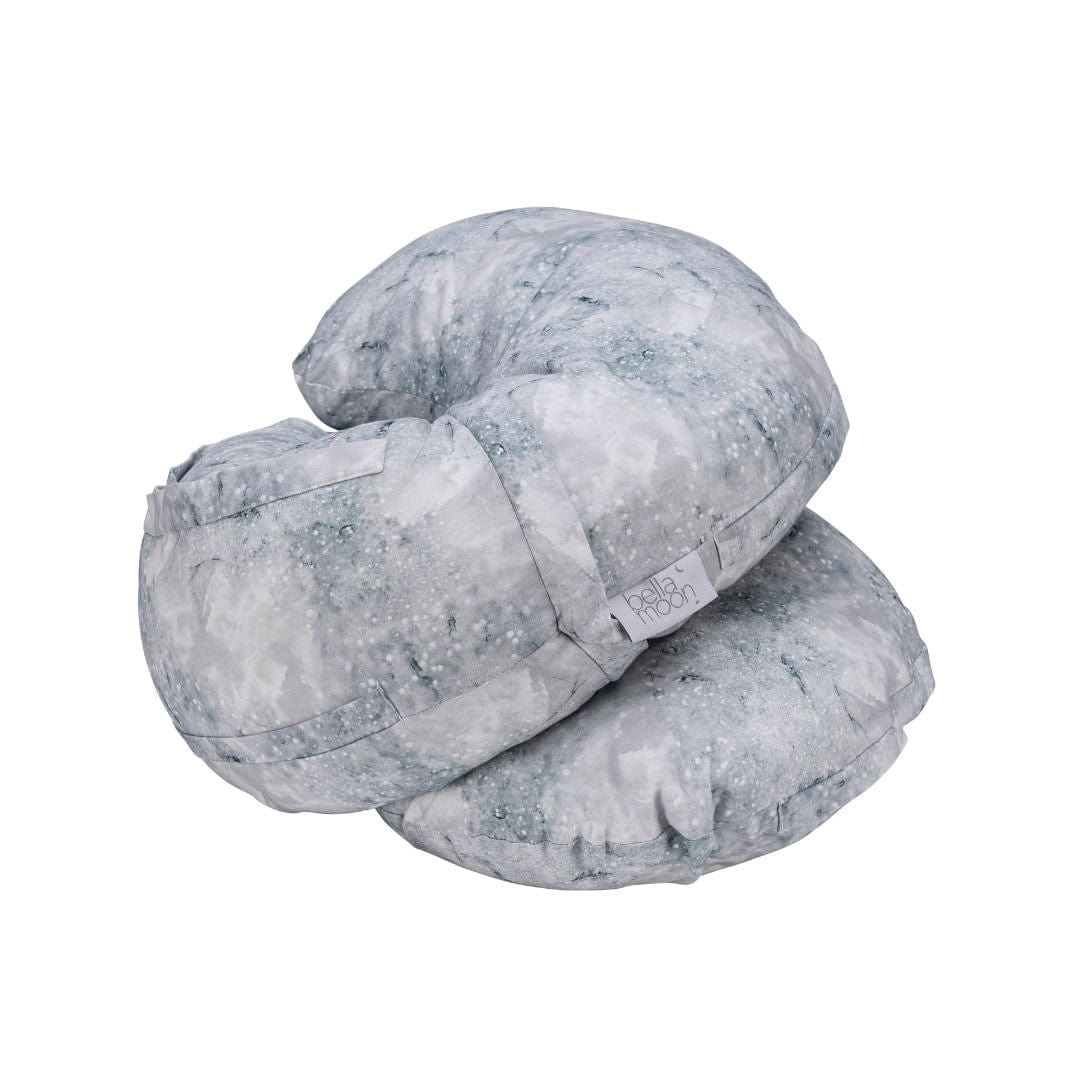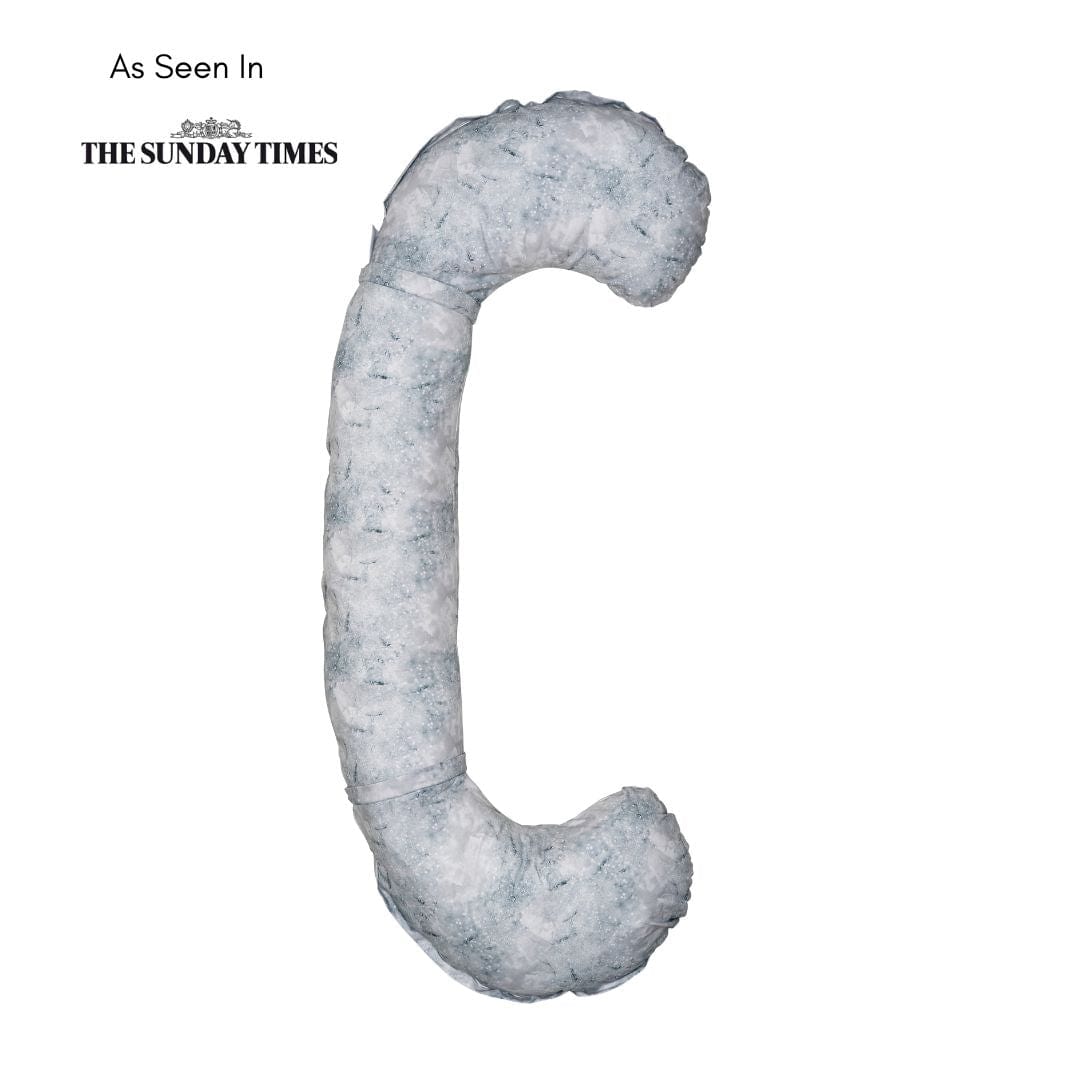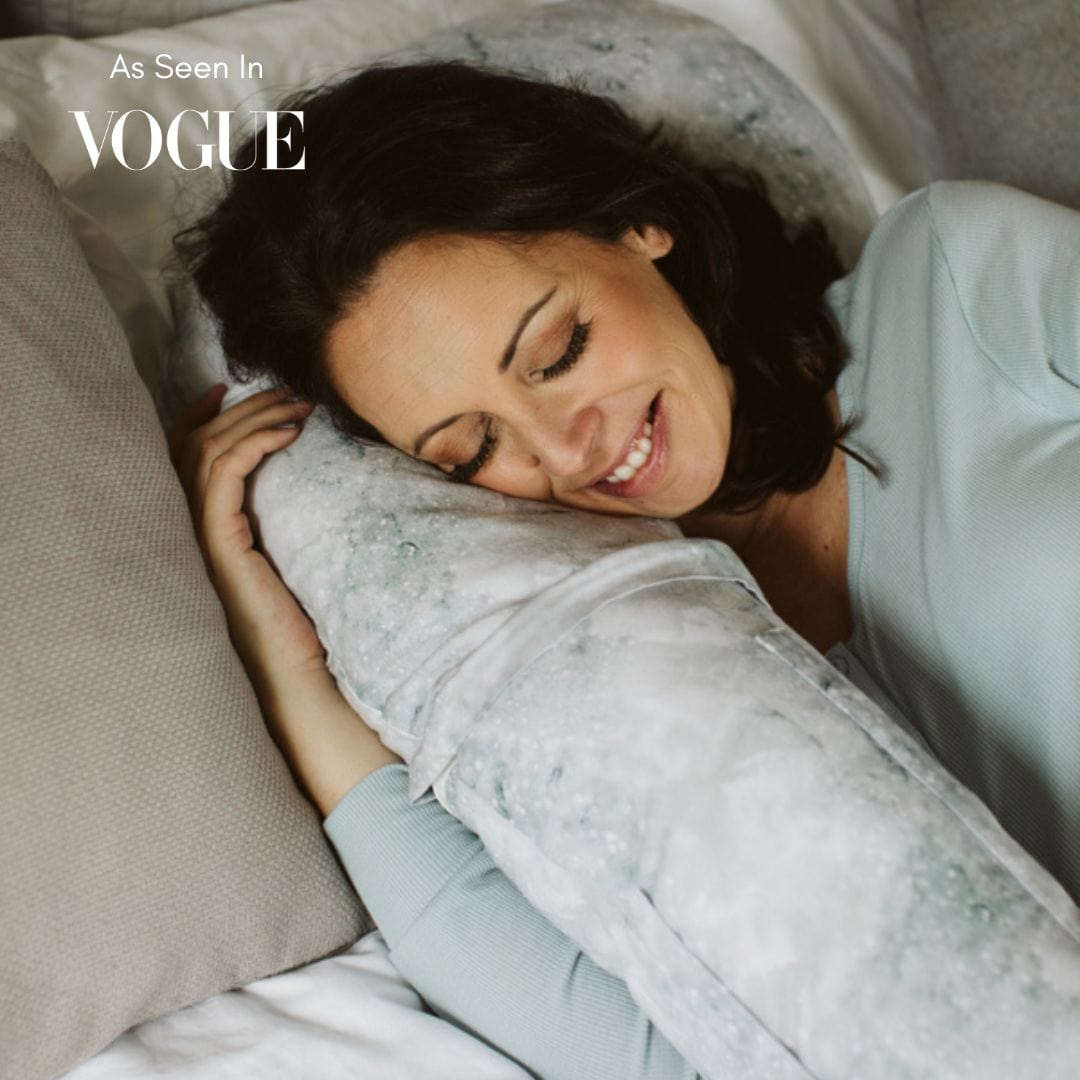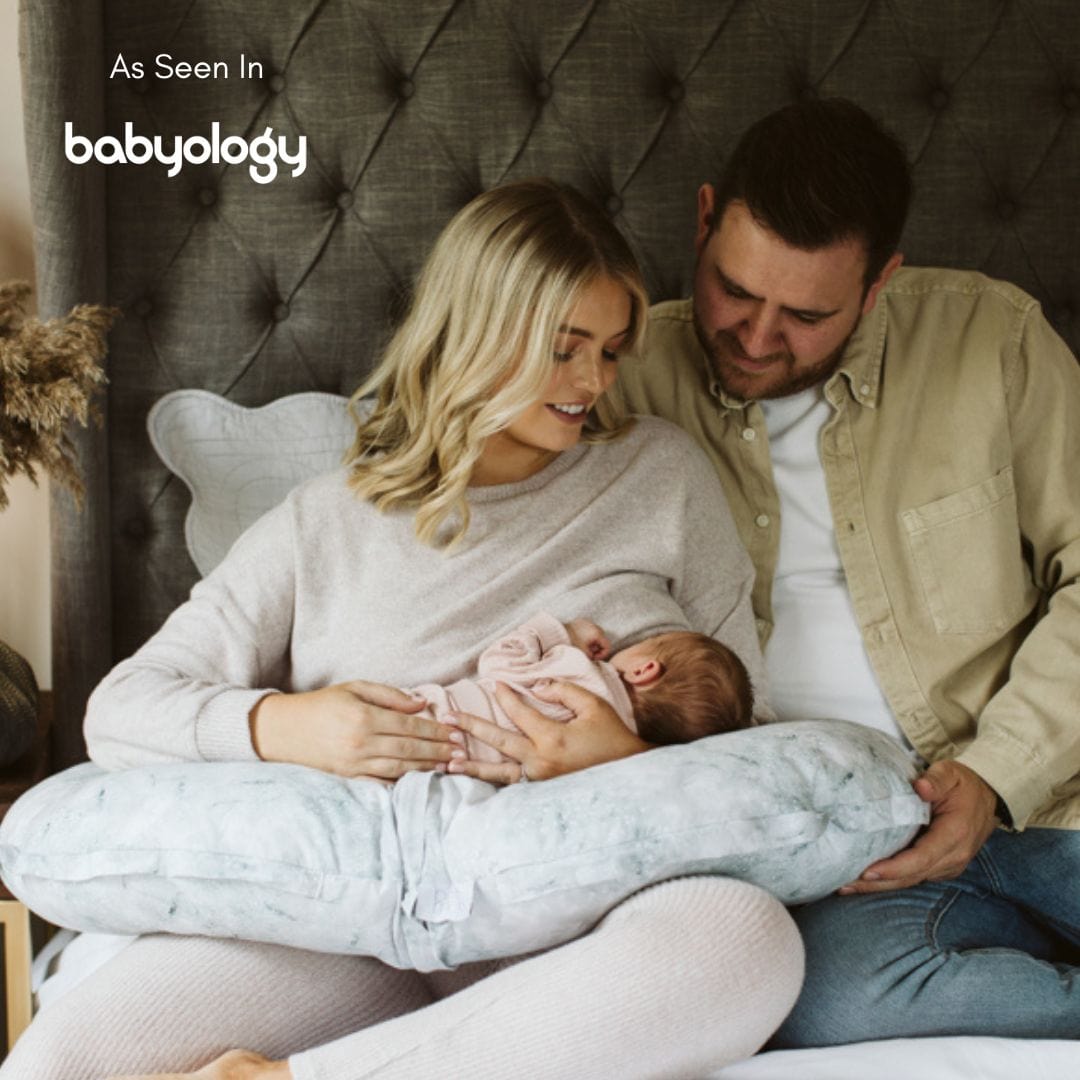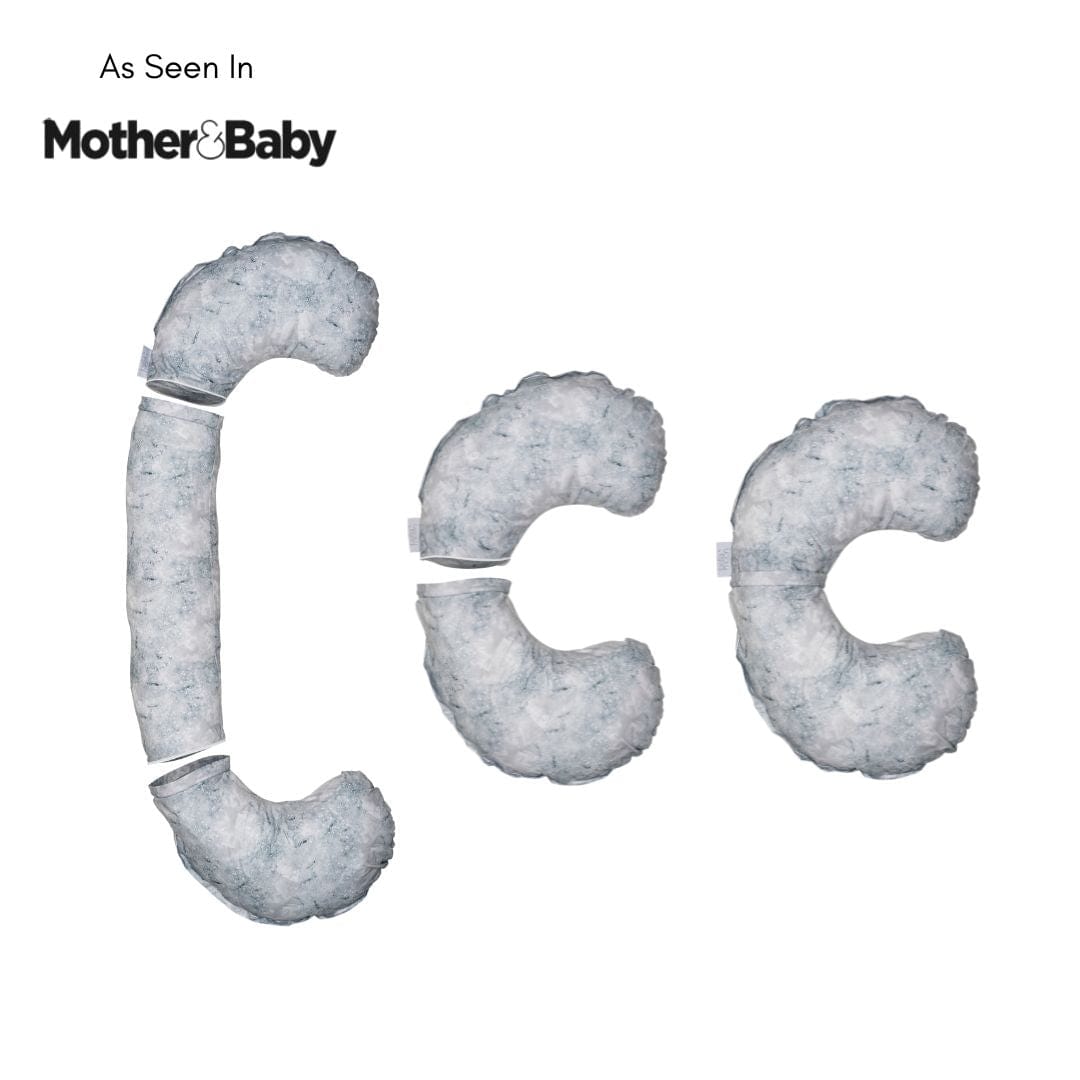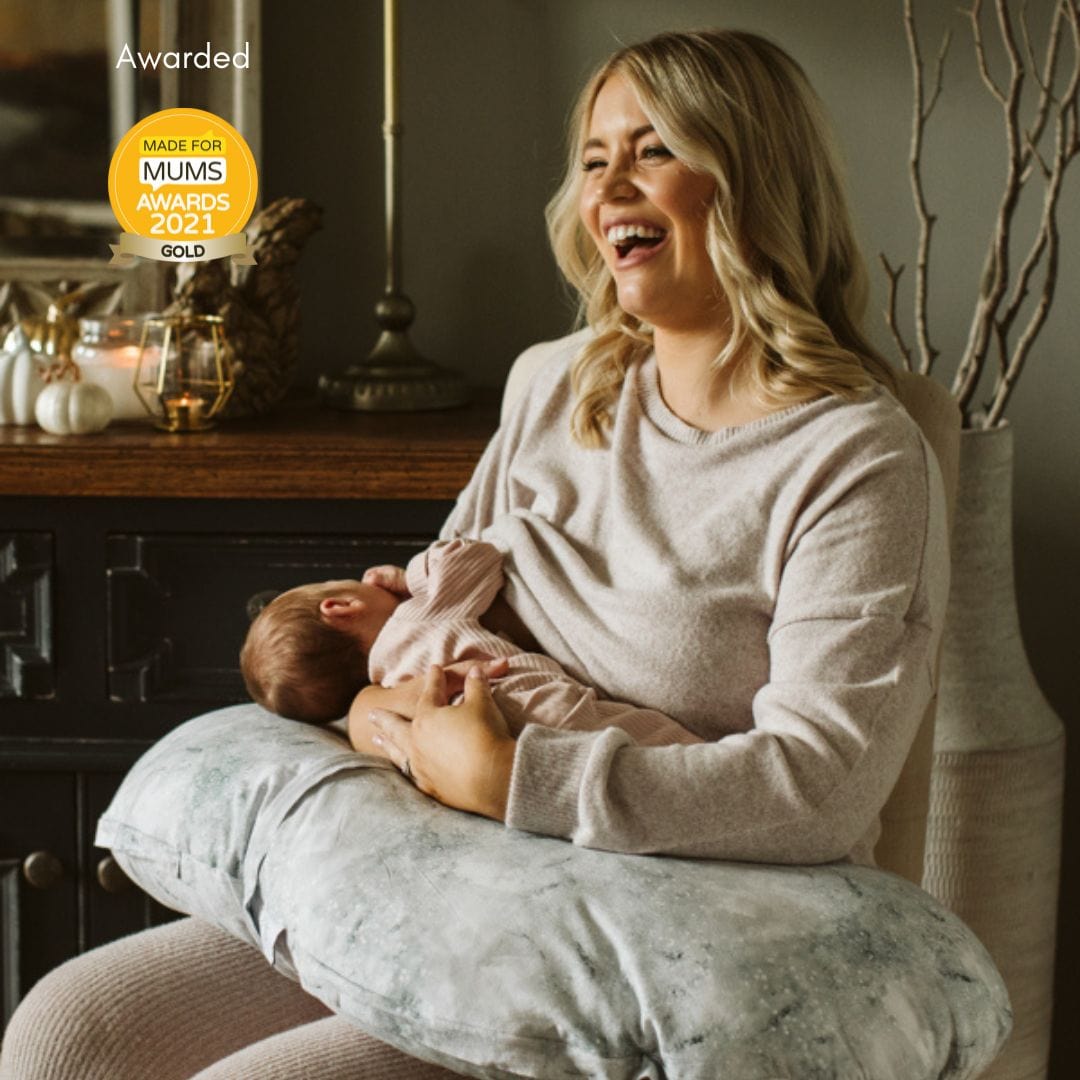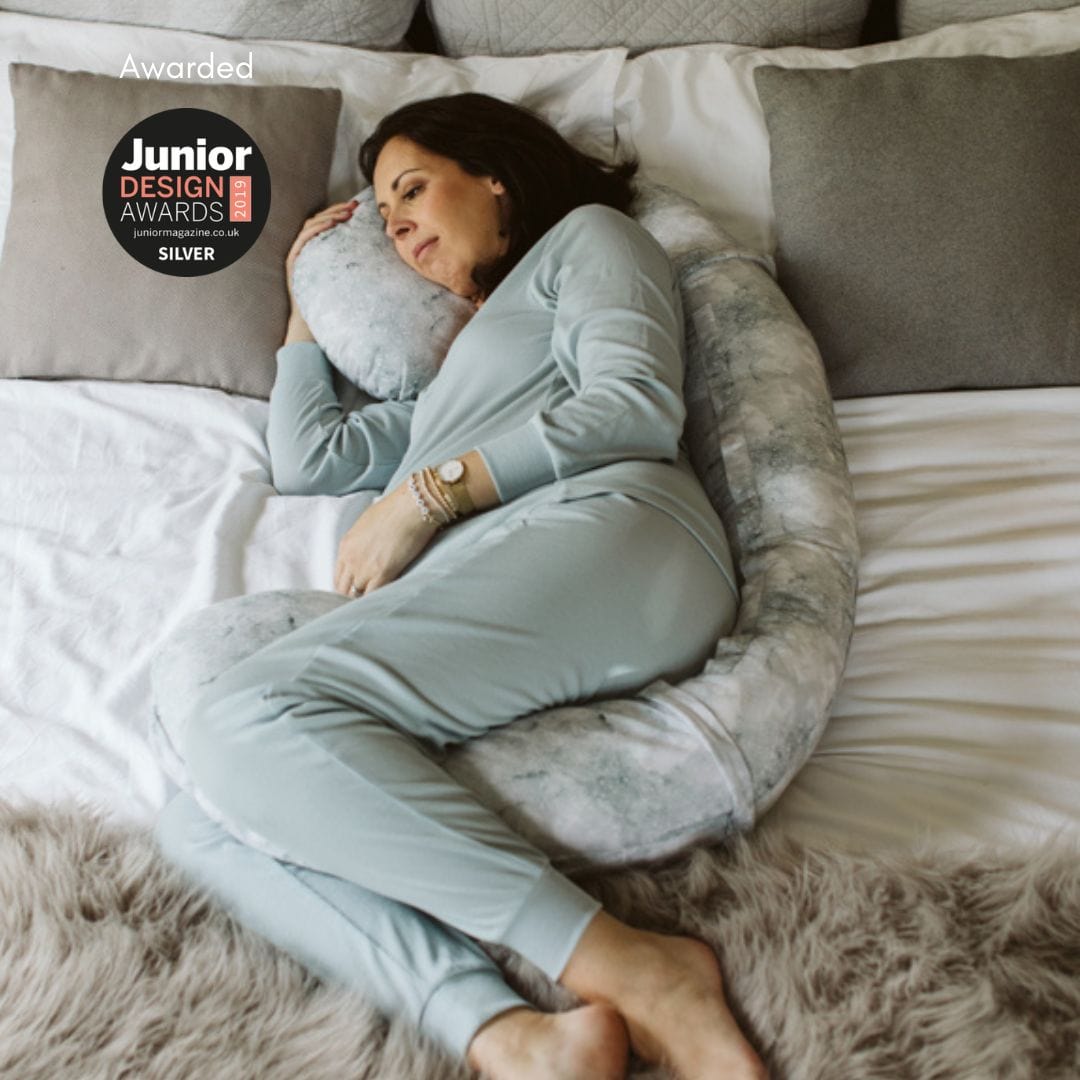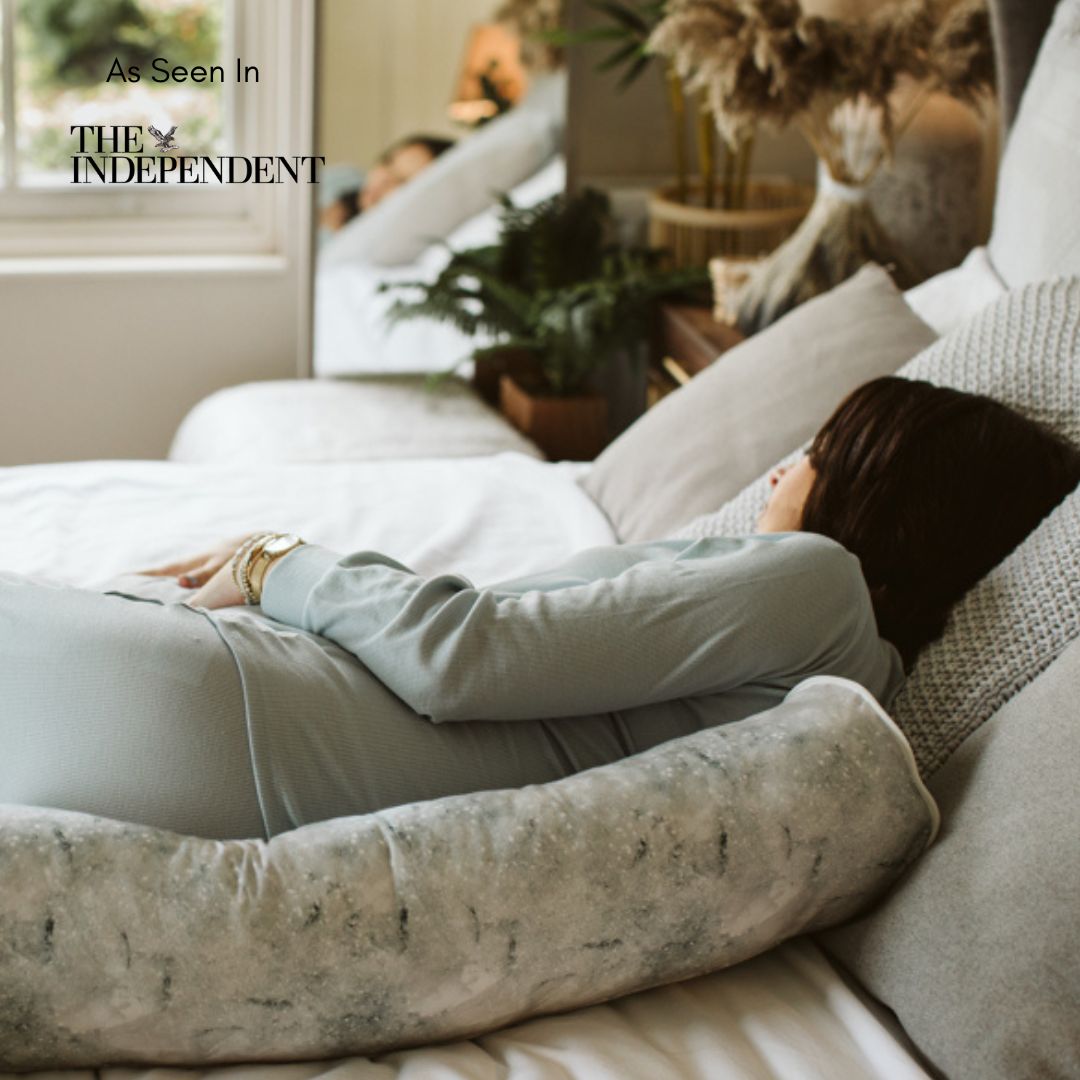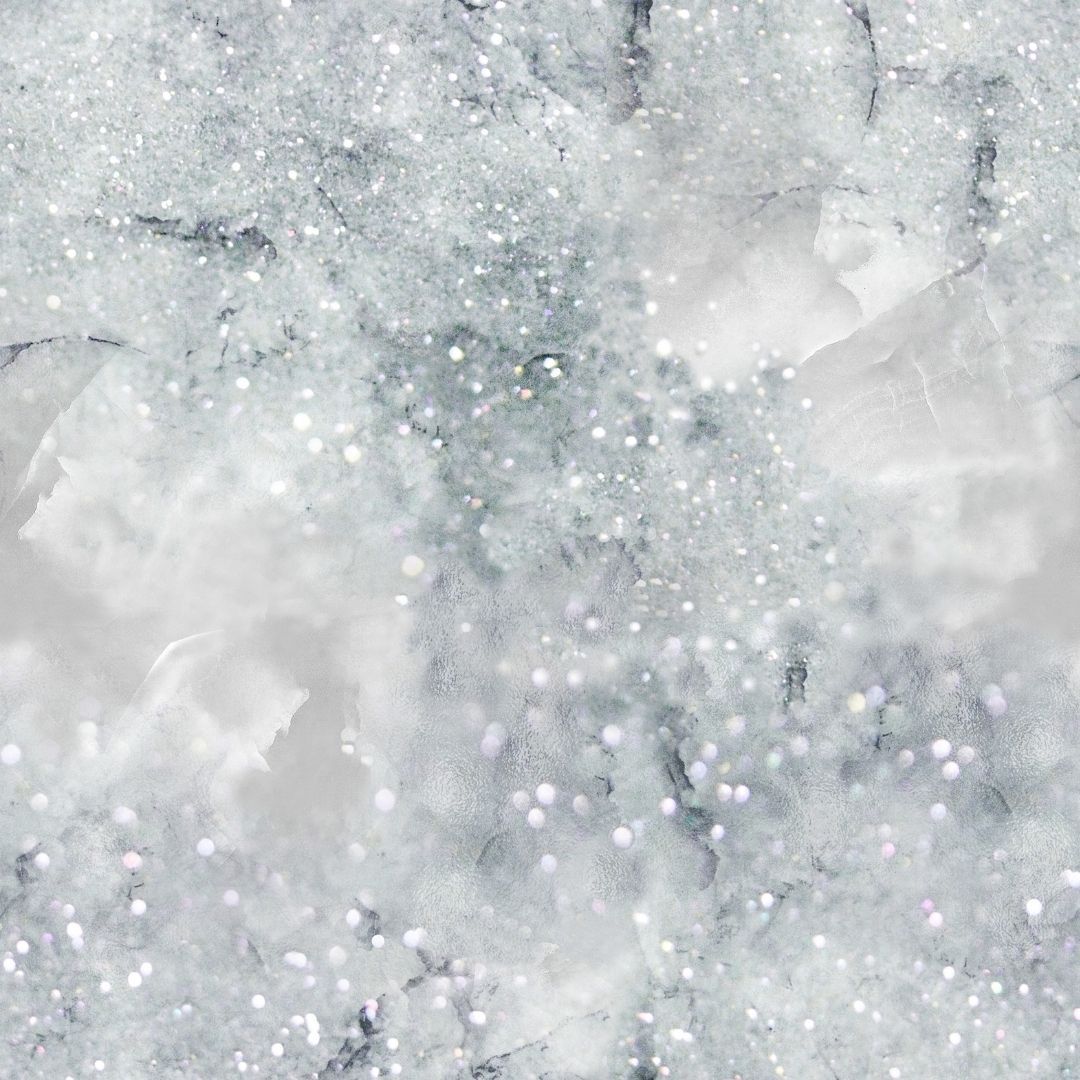 Pregnancy & Nursing (3-in-1) Pillow - Tread Softly
The BellaMoon® 3-in-1 Pregnancy Pillow has been designed to provide intense comfort to you and your growing bump throughout your pregnancy journey, to aid those pain prone areas and provide support to pressure points in your neck, back and hips.

Our C-shaped pillow measures 1.4m in length and is designed to elevate your limbs, to separate your hips and allow your body to adopt a neutral sleeping position during pregnancy. 
Our 3-in-1 pillow has been specifically designed to last from pregnancy until baby is over a year old. Its unique modular design allows this pillow to be reconfigured for use during pregnancy, breastfeeding and baby development - giving parents that desired extended use.

The 3 different functions of the BellaMoon® Pregnancy Pillow include;

Pregnancy Pillow
Nursing Pillow 
Baby Sitting Up Support
Tread Softly is part of our Art & Literature Collection. Inspired by the poetry of W.B Yeats,  its warm grey/blue cloud pallet with white gold speckles throughout represents your dreams.
Covers are removable and machine washable. Spare covers can be purchased in every design.
Loved by 1000's of mums, our award-winning 3in1 Pregnancy Pillow has been adapted to allow you to add on the Nursing Nest to form the beautiful BellaMoon (5 in 1) Cocoon - exclusively patented by BellaMoon.
To reduce our carbon footprint on the world, we vacuum pack our pillows in recyclable plastic. We advise all customers to massage, fluff and plump their stuffing by hand to evenly distribute and maintain fullness.
Our spare covers are a great way to re-purpose your BellaMoon for passing on to other Mothers.
BellaMoon Pregnancy Pillow measures 1.4m Each individual measurement is:
Central Pillow Segment - 75cm
Each End Pillow Segment - 40cm
For wash care instructions please click here
The pillow I didn't know I needed
I had always thought of a pregancy pillow as being on more of the "want" vs "need" pregnancy list, especially with the avalanche of products that is the baby industry. All I can say is this pillow has been an absolute game changer for me and has made such a difference to my quality of sleep. The dimensions just seem perfect and it's very good quality. I can see myself sleeping with it in normal times too, and can't wait to try the nursing configuration. Thanks Bellamoon!
Hannah L
This was bought for me as a gift from my family, however, I would honestly have paid twice the price for it and still felt it was worth every penny! I am in my second trimester and I have not been able to get comfortable in bed for weeks now. Until the moment i slept with this - it is truly magic.
Love my pattern
Super stylish fabric, lovely and supportive, looks great on my bed as it matches my interior. Very happy!
Why didn't I get this pillow sooner?
I recently switched to the 3-in-1 after the c-shaped pillow I had from my first pregnancy wasn't giving me much relief or support. I love the support (that hasn't gone flat) and versatility of the pillow for different positions and support throughout my pregnancy
The most comfortable night sleep
I was only 15 weeks pregnant when I ordered this, but it's baby number 2 so feeling a lot bigger already. I brought this as a treat as it wasn't cheap, but given my sleep has already been ropey, anything to help is worth it. I still found getting to sleep difficult (but that is just pregnancy for you), but oh my, once I was asleep, I could have stayed asleep forever. I hardly moved as I felt so supported and comfortable. All thanks to the pillow. I've recommended it to a few other preggos as it's definitely worth it if you've still got another 20+ weeks to go. And the option to turn it into a nursing pillow means it really should do the miles.