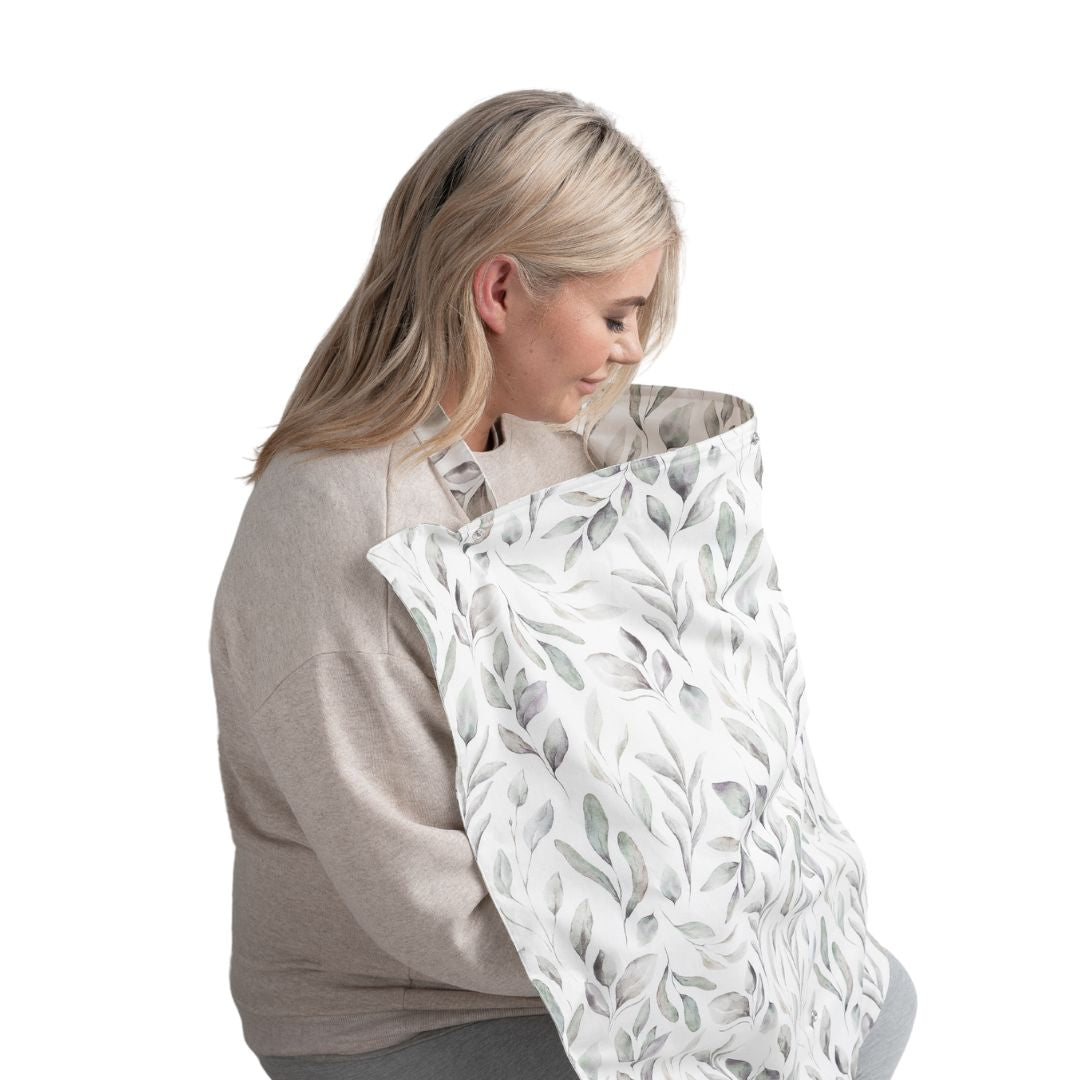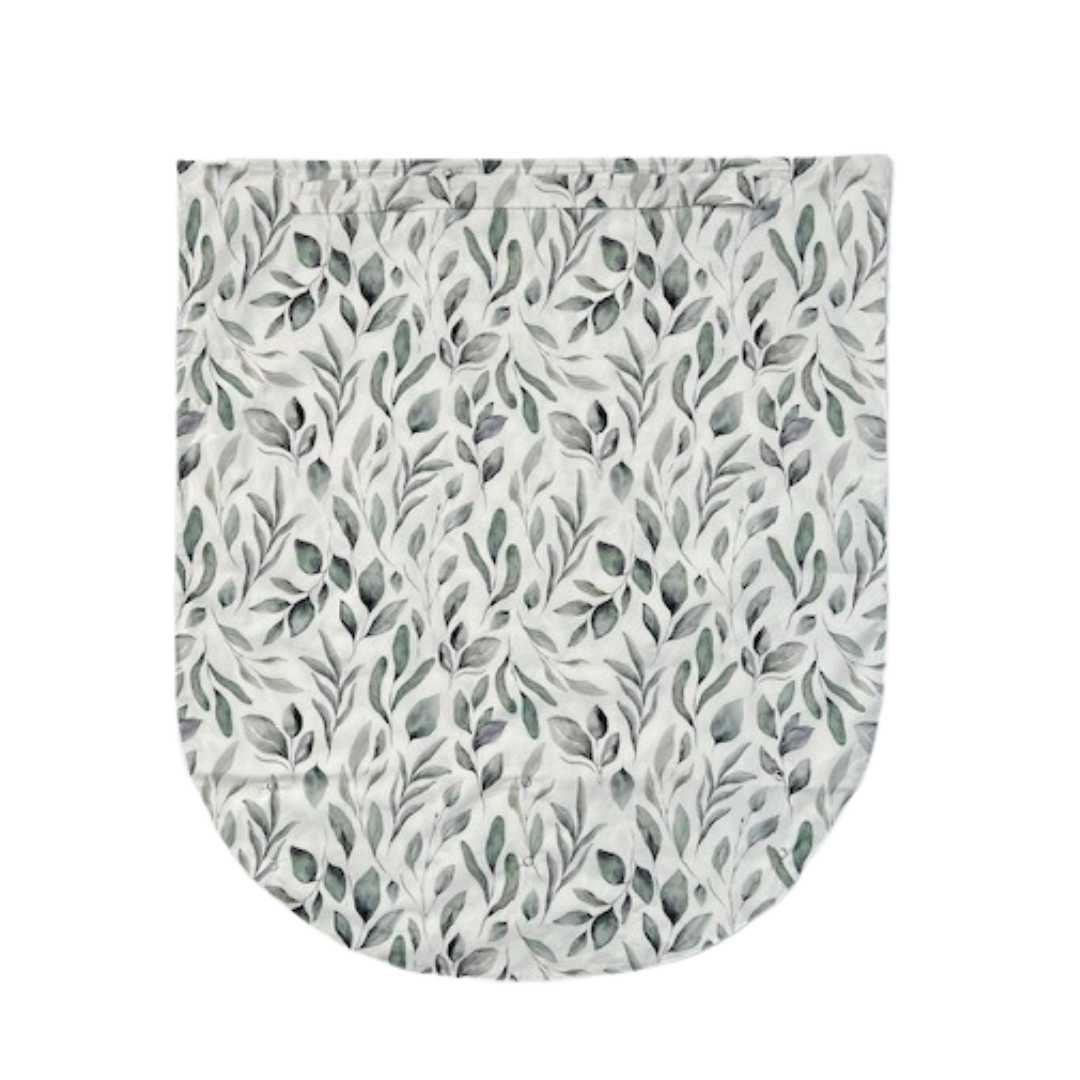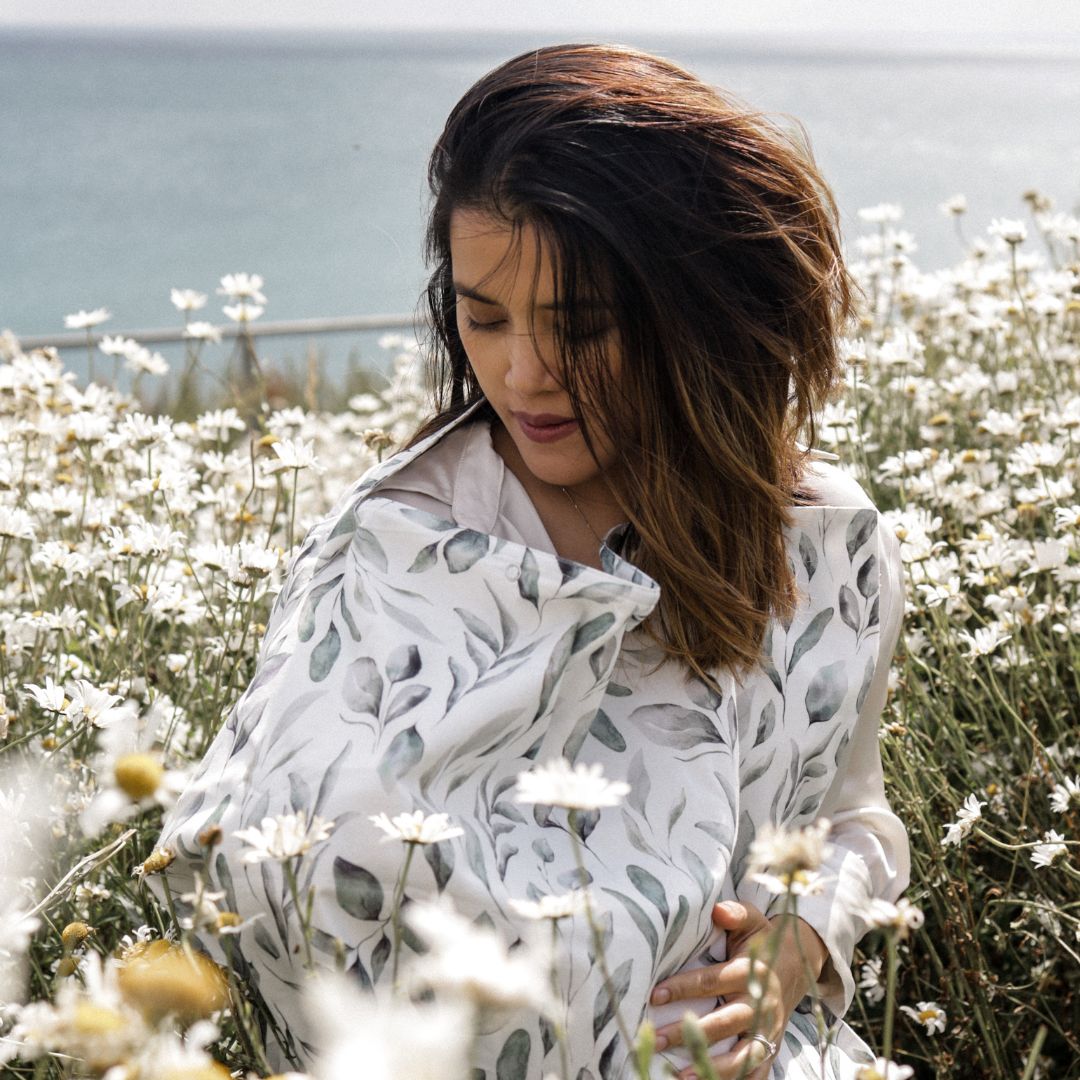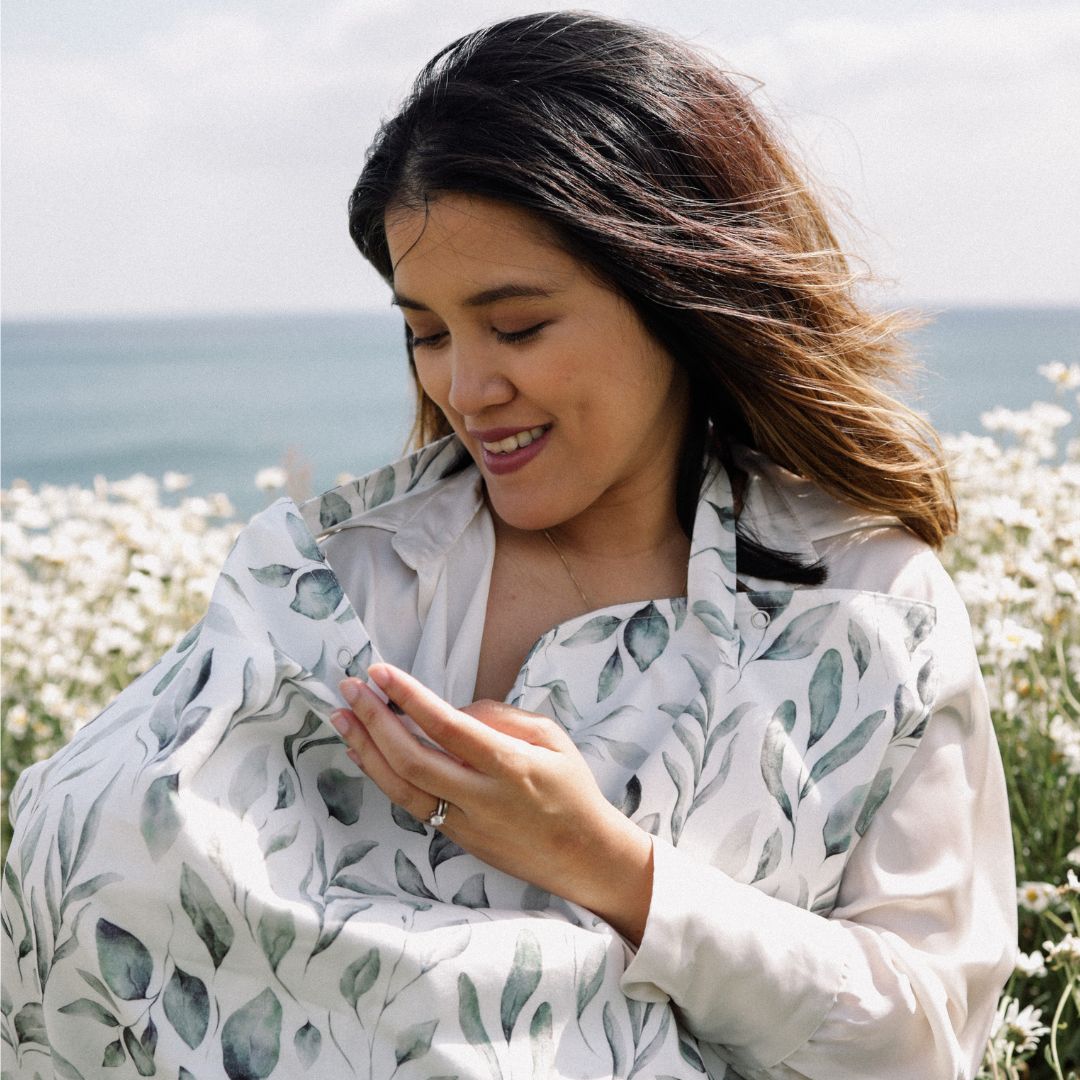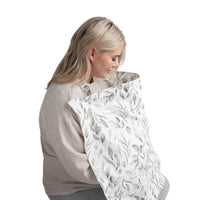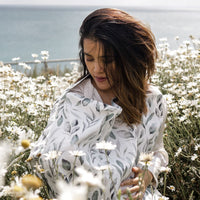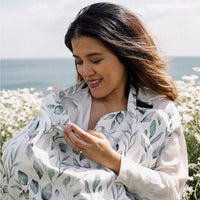 Nursing Cover - Waterleaves
The BellaMoon® Nursing Cover is ideal for mamas that want a little privacy when breastfeeding in public. 
This stylish nursing cover is structured so that it provides your baby with an airy, private environment for them to feed, with enough space for only you to have a full view of your little one. 
Easy to put on and take off with a simple over the head loop and a boned neckline at the top to keep your nursing cover in place.
BellaMoon® Nursing Cover provides a safe space for any mum who finds breastfeeding in public or in front of family and friends a daunting experience.
We want to empower and encourage every mum no matter where you are or who is around, we've got you covered, quite literally.
The nursing cover is extremely lightweight and can be easily transported, its overhead loop makes it incredibly easy to put on even when your hands are full.
Nursing Cover Size: 80cm long X 70cm wide
Available in five beautiful prints.
The Nursing Cover doubles up as the base sheet for the Full Moon System, the poppers are present to connect the nursing cover to our Pregnancy Pillow and Nursing Nest.