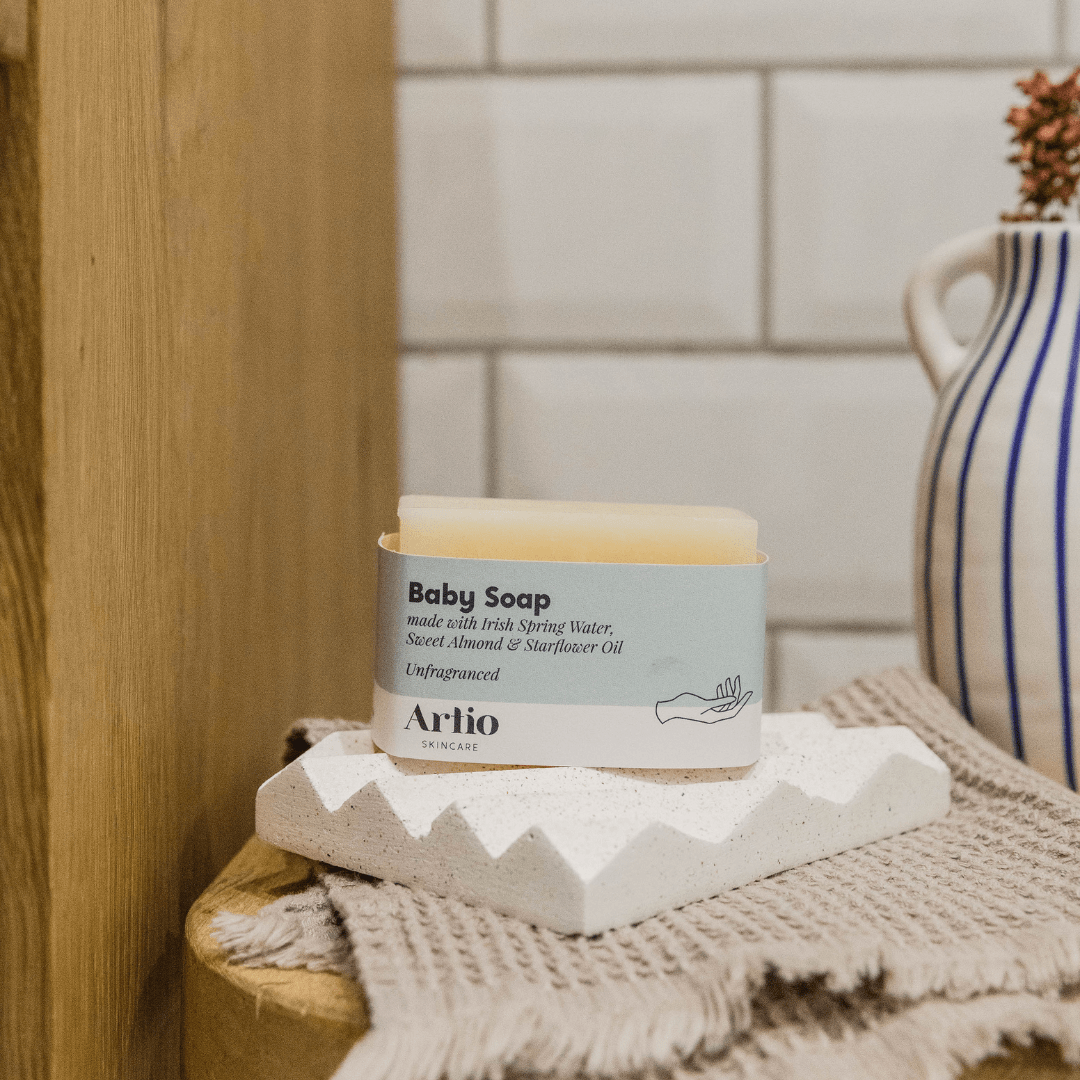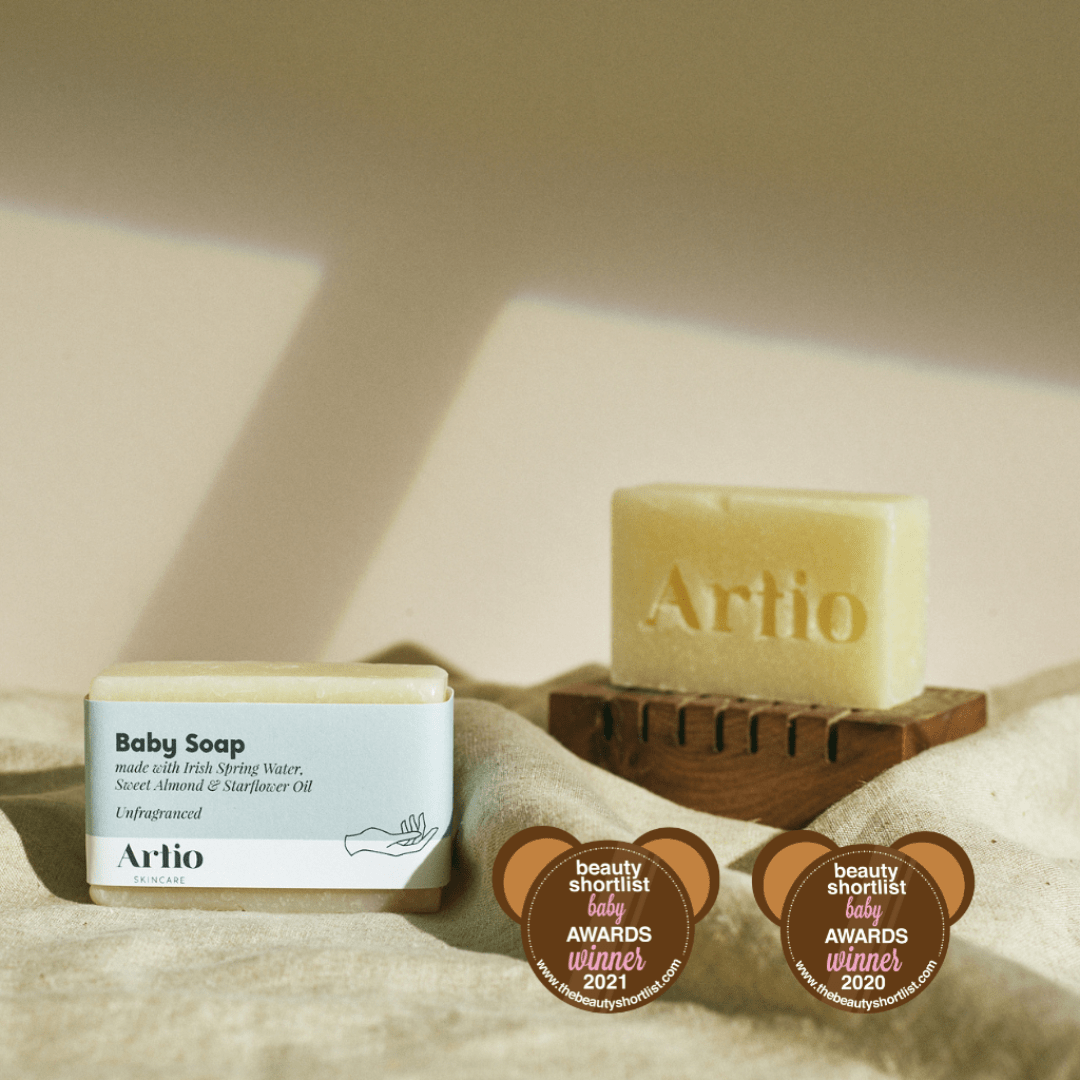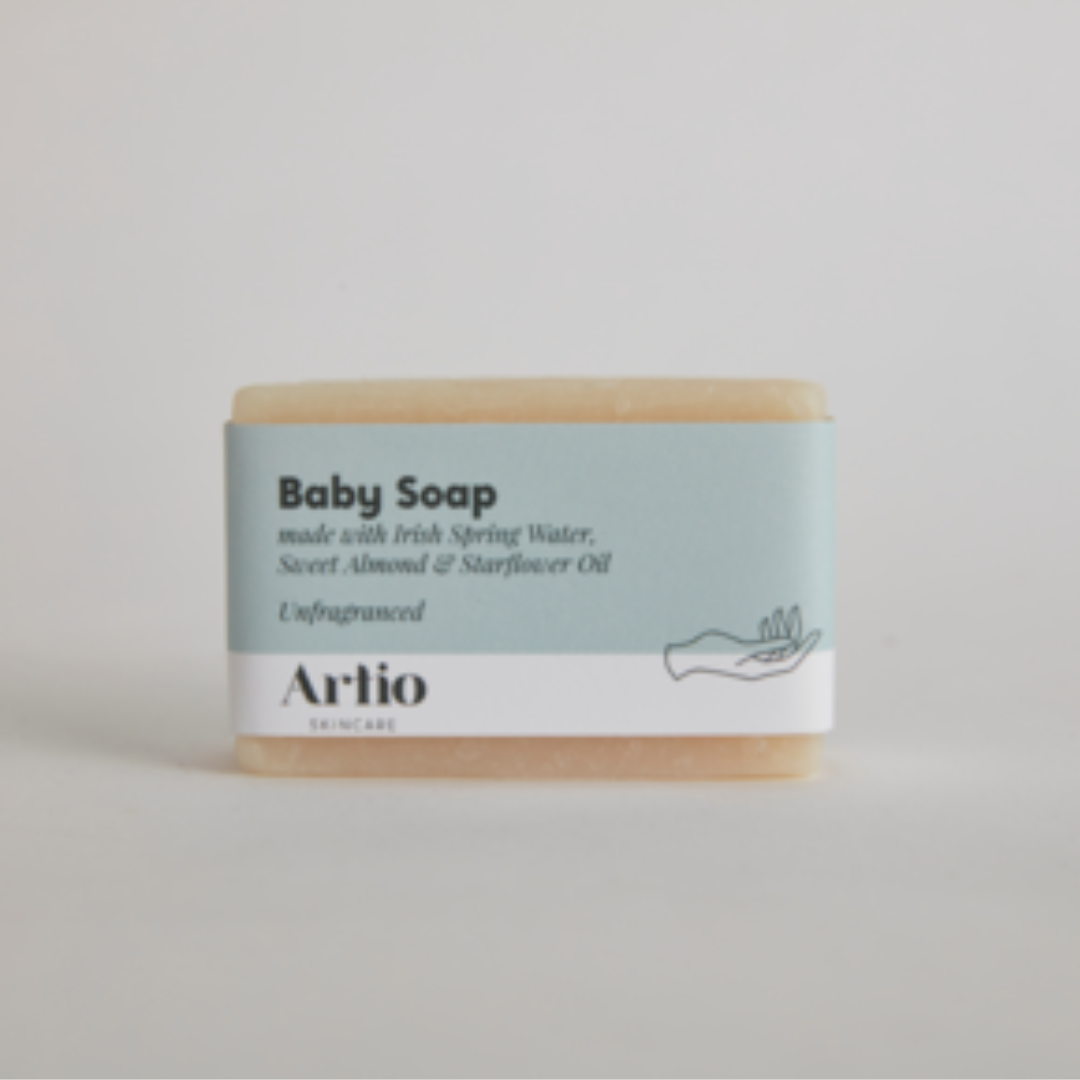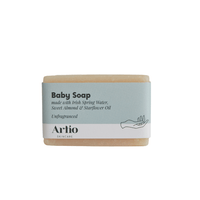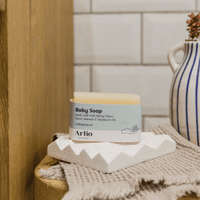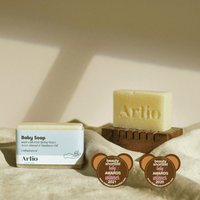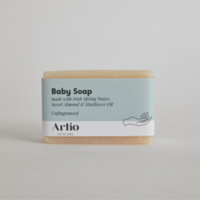 Baby Soap By Artio Skincare
Introducing Artio Skincare Baby Soap - a mild, fragrance-free soap designed for head-to-toe use from the moment of birth.

Artio Skincare Baby Soap is made from pure Irish Spring Water, which has not been filtered or treated with any harsh chemicals, making it a unique and natural choice.
Utilising the highest-quality, 100% natural ingredients in Artio Skincare Baby Soap, including Shea Butter and Vitamin E, ensures a gentle and non-irritating option, tailored to the needs of even the most delicate skin types.

The gentle formula ensures that Baby Soap remains suitable for daily use without causing any dryness to your baby's delicate skin.
How to use
Apply to damp skin, lather and rinse. To prolong life keep soap dry between uses in a well draining soap dish. Avoid getting into eyes.
Ingredients
Sodium Palmate (Sustainable Palm Oil), Sodium Palm Kernelate (Palm Kernel Oil), Sodium Olivate (Olive Oil), Glycerin, Sodium Sweetalmondate (Sweet Almond Oil), Aqua (Irish Spring Water), Sodium Avocadoate (Avocado Oil), Sodium Sunflowerseedate (Sunflower Oil), Sodium Borageate (Starflower Oil), Sodium Sheabutterate (Shea Butter), Tocopherol (Vitamin E).
Unfragranced.
Suitable to use from birth.
Does not contain sulphates, parabens or synthetics.
Vegan and Cruelty-free.
Love this for my babys skin :)
Beautiful natural soap, fragrance free, perfect for my little one with eczema rash associated with CMPA.
Gentle, calming, leathers well and lasts ages! It's been great for my little one's sensitive skin.
The best baby soap we've used for Ted's hair and body. I love that is 100% natural, unscented and so gentle.
We have tried a few baby soaps over the last two years, but this by far gives the best lather. It smells great, looks great and works great!