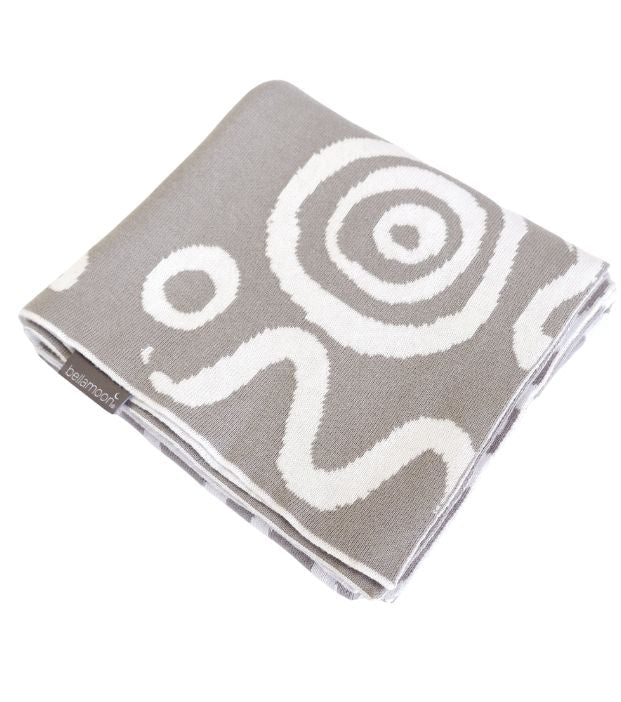 Luxury Cotton Blanket - Moonstone
With the warmth of a hug, wrap your baby up in our luxurious cotton blanket, its beige and white reversible theme is part of our mythical collection.
Made from 100% cotton, they are soft to touch yet have enough stretch for the movement of tiny hands and feet. Generously sized at 90cm x 90cm these luxurious cotton blankets are ideal to wrap your little one up cosy in their pram or crib.
For wash care instructions please click here.
Swaddling is perfectly safe as long as you follow safe sleep
guidance for babies.
For independent advice on how to safely swaddle you baby, visit the NCT website.
So soft and luxurious - love the print too!
A lovely soft blanket which I have used for pretty much everything. My baby uses it for all her naps and has become quite attached to it. It is a very quirky pattern too - really unique and a nice Irish connection.
Lovely overall
Beautifully designed, nice and warm and the perfect size for wrapping and swaddling. Loved it so much I bought 3!
Luxury Cotton Blanket
Beautifully soft great size quality cotton blanket